Ryburgh Remembers
Pte. 13227 Albert Green, 1st. Norfolk Regiment
1894 - 1st August 1916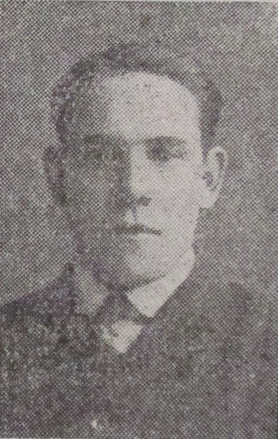 Until recently, this was the only known image of Albert Green and appeared in the
Dereham and Fakenham Times when it reported his death. Little is known about his
short life, but Andrew Howard his Great Nephew has just come across the following
images: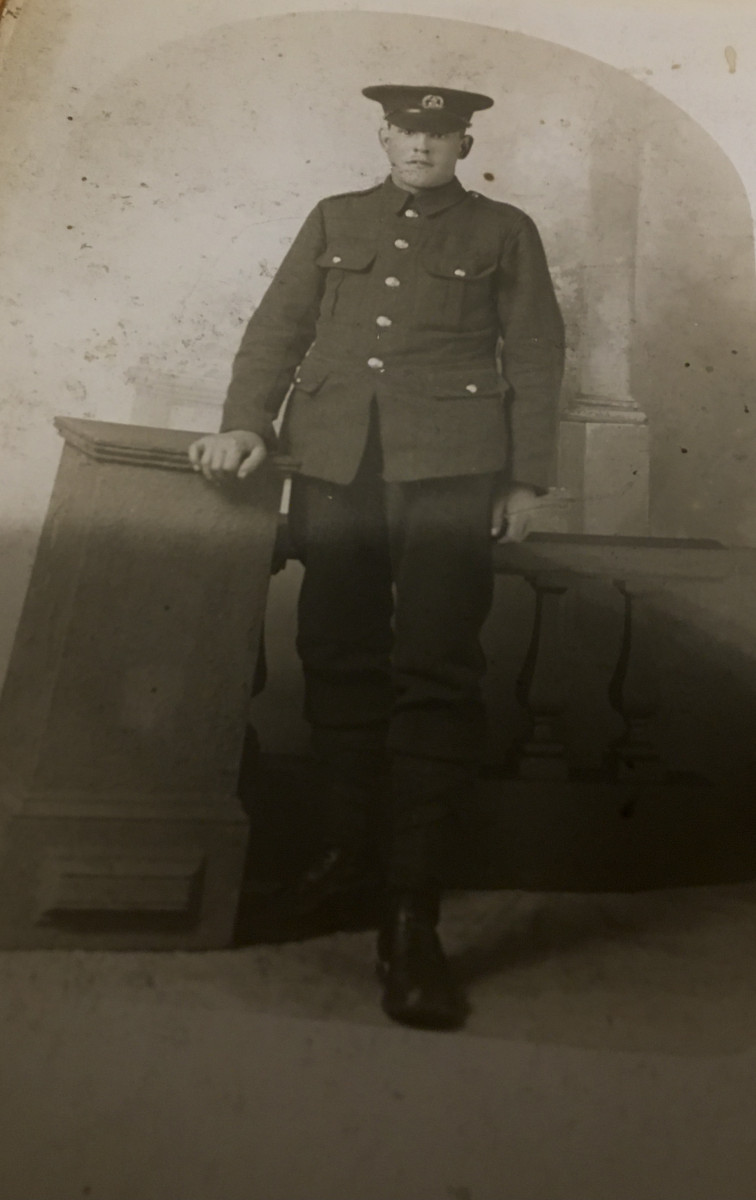 Seen more clearly in this group Albert is standing on the left. Fortuitously this
image includes brother Frederick and an unknown soldier seated between them: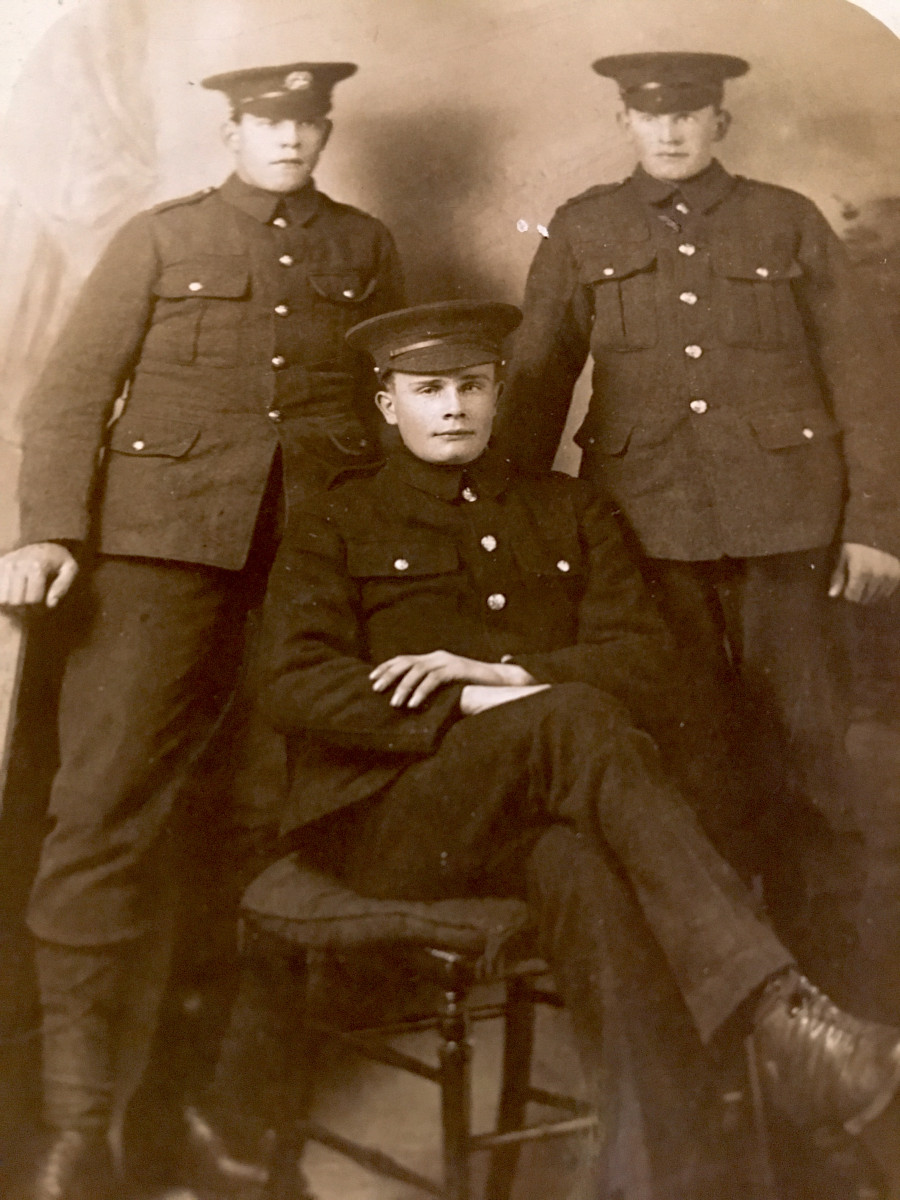 Albert was born in Great Ryburgh in 1894 was the sixth of the ten children of Labourer
James Green and Dorothy Childs Dix (Dicks). By 1901 the family had moved to the
"new" No 5 Testerton Cottages and with this move, James' occupation becomes that of
Horseman for Edgar (Ned) Smith at the Testerton Hall Farm.
Albert would have attended the school in Ryburgh but was just too old to appear in the
new registers like his younger brother. It is known from the 1911 Census however that
Albert went on from school to be an Iron moulder at the Ryburgh Farmers Foundry.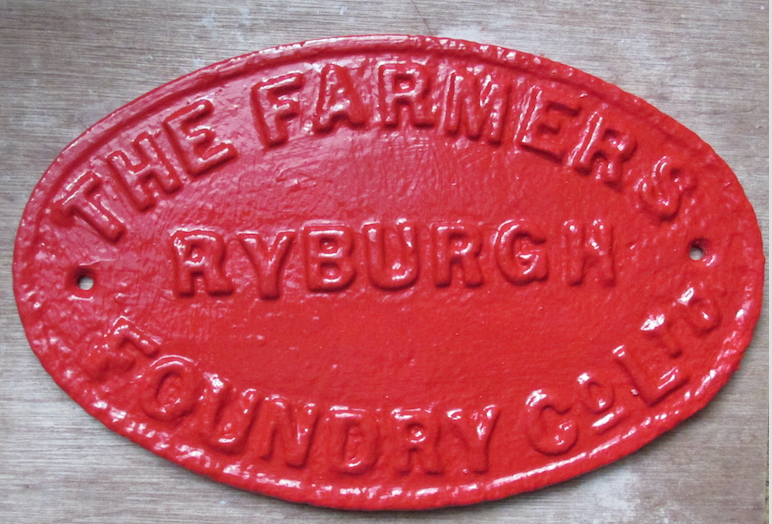 This cast nameplate is just the sort of "everyday" item that Albert would have moulded
at his place of work. This was recently donated by Dick Greenbank who retrieved it
from the ground that once bordered Louis Toll's farm, Willow Farm and would have
probablybeen on a large farm wagon, elevator or threshing machine made in the
village. Louis Toll was married to Albert's older sister Eliza. Albert's paternal
Grandmother was Hannah Toll before her marriage to James Green.
Albert first entered the war in France on March 25th 1915 and was the 4th. of our
Ryburgh soldiers to become a victim of the infamous Battle at Delville Wood a part
of the Somme offensive which had begun on July 1st. 1916. His service record has
not survived, and the 1st Norfolk's Regimental War Diary for the period gives a
clue in summary to Albert Green's fate so very near to the time when the Battallion
were relieved after the battle of a few days earlier. A transcription of those events
is given below:
LONGUEVAL Aug 1st 1.30 P.M.
The 3 T.M.Guns were reported shelled out and I ordered them to withdraw, as there was then no necessity for them.
3 P.M.
2ndLt HOARE wounded, and I sent Lieut GROVER to command 'C'Coy.
3.45 P.M.
Shelling had increased and the Battn. H Qrs. at S.17.b.4/3 were burnt out and the S part of the village started to burn, and continued to burn till about 4A.M. on the 2nd.
When the H Qrs. were burnt, it was made worse by a grenade and S.A.A. store catching fire and exploding at the same time.
Battn. H Qrs. then moved to about S.17.b.4/0.
10.P.M.
1/Cheshire Regt were relieved by 2 Coys. 9th.West Riding Regt.
10.30P.M.
Germans started a very heavy Artillery barrage on the village which continued till 4.30A.M. on the 2nd.
Lt Col Cdg 1/Norfolk Regt.
LONGUEVAL Aug 1st
The Battn was relieved by 2 Coys. 9th. West Riding Regt. during the night + early morning of the 2nd., +at about 7 A.M. on 2nd. arrived at POMMIER bivouac.
DERNANCOURT Aug 2nd 4.30P.M.
Left the bivouac + marched to bivouac near DERNANCOURT.
Casualties from July 31st were-
Officers - 2 killed 3 wounded.
O.R. -8 killed 46 wounded. 14 missing (believed killed).
Albert Green was presumably one of the 14 Missing (believe killed) and has no known
grave. He is commemorated on the Thiepval Memorial together with his younger
brother Frederick who had died earlier in the week in the same battle area. It is not
known if they served in the same Company or if Albert knew that Frederick had died
before he himself was killed. His father James was sent his back pay of £5-6/-8d. on
November 23rd that year and the £8-10/- War Gratuity payment in September 1919.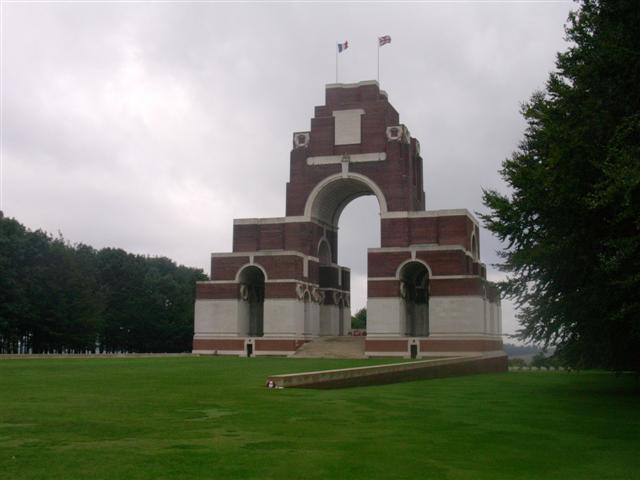 :
Thiepval Memorial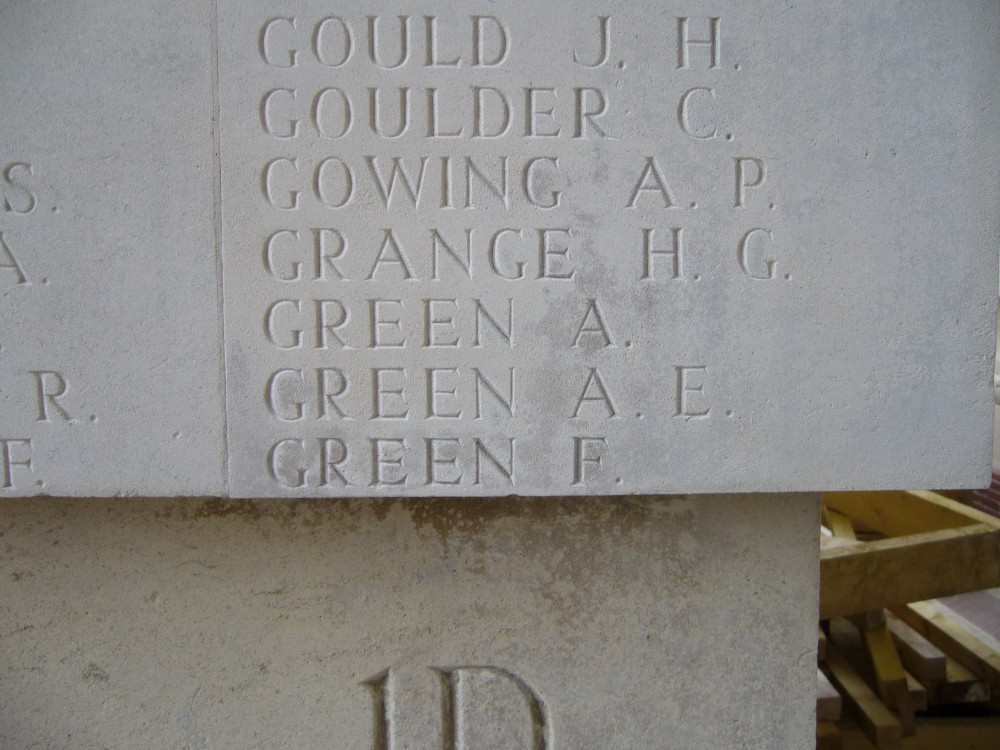 copyright 2016