ADVENT SUNDAY
"Beware, keep alert; for you do not know when the time will come."
1) O come, O come, Emmanuel,
And ransom captive Israel,
That mourns in lonely exile here
Until the Son of God appear.
Rejoice! Rejoice! Emmanuel
shall come to thee, O Israel.
2) O come, Thou Rod of Jesse, free
Thine own from Satan's tyranny;
From depths of hell Thy people save,
And give them victory over the grave..
3) O come, Thou Day-spring, come and cheer
Our spirits by Thine advent here;
And drive away the shades of night
And pierce the clouds and bring us light!
4) O come, Thou Key of David, come,
And open wide our heavenly home;
Make safe the way that leads on high,
And close the path to misery.
5) O come, O come, Thou Lord of might,
Who to Thy tribes on Sinai's height
In ancient times once gave the law
In cloud, and majesty, and awe.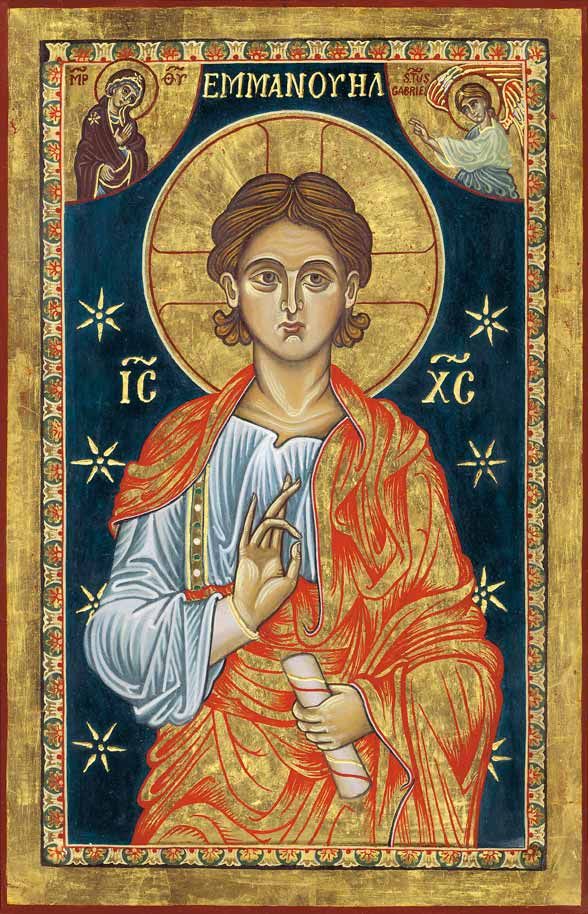 Icon, Gruppo Emmanuele, Padua
The collect for Advent Sunday
Almighty God, give us grace to cast away the works of darkness, and put on the armour of light, now in the time of this mortal life in which your Son Jesus Christ came to visit us in great humility; that in the last day, when he shall come again in his glorious majesty to judge both the living and the dead, we may rise to the life immortal; through him who lives and reigns with you and the Holy Spirit, one God, now and for ever. Amen.
Advent Sunday marks the beginning of the new Church year and over the next four weeks we will be reflecting on the Light of the World coming to illuminate our darkness, bringing hope, peace, joy and love. In the aftermath of Covid and with war in Europe and the Middle East, the message of Advent hope may ring hollow for some but that is our challenge as Christians, to reignite and share the hope that comes from knowing that Christ, Emmanuel is "God with us" and that his healing presence is in each one of us and in the wider community.
This Sunday we light the first Advent candle, the candle of Hope.
We light this candle for all God's people,
struggling to be bearers of hope in a troubled world.
God, as we wait for your promise,
Give light, give hope.
Psalm 80: 1-7, 16-18
1 Hear, O Shepherd of Israel, leading Joseph like a flock;
shine forth, you that are enthroned upon the cherubim.
2 In the presence of Ephraim, Benjamin, and Manasseh,
stir up your strength and come to help us.
3 Restore us, O God of hosts;
show the light of your countenance, and we shall be saved.
4 O Lord God of hosts, how long will you be angered
despite the prayers of your people?
5 You have fed them with the bread of tears;
you have given them bowls of tears to drink.
6 You have made us the derision of our neighbours,
and our enemies laugh us to scorn.
7 Restore us, O God of hosts;
show the light of your countenance, and we shall be saved.
16 Let your hand be upon the man of your right hand,
the son of man you have made so strong for yourself.
17 And so will we never turn away from you;
give us life, that we may call upon your Name.
18 Restore us, O Lord God of hosts;
show the light of your countenance, and we shall be saved.
During the season of Advent we reflect on the coming of Jesus and what it means to each one of us. The writer of this psalm is pleading with God, 'the shepherd of Israel', to come once again to help, protect and make his influence felt. Today this must resonate with people throughout the world: "Stir up your strength and come to help us!"

A Reading from 1 Corinthians 1:3-9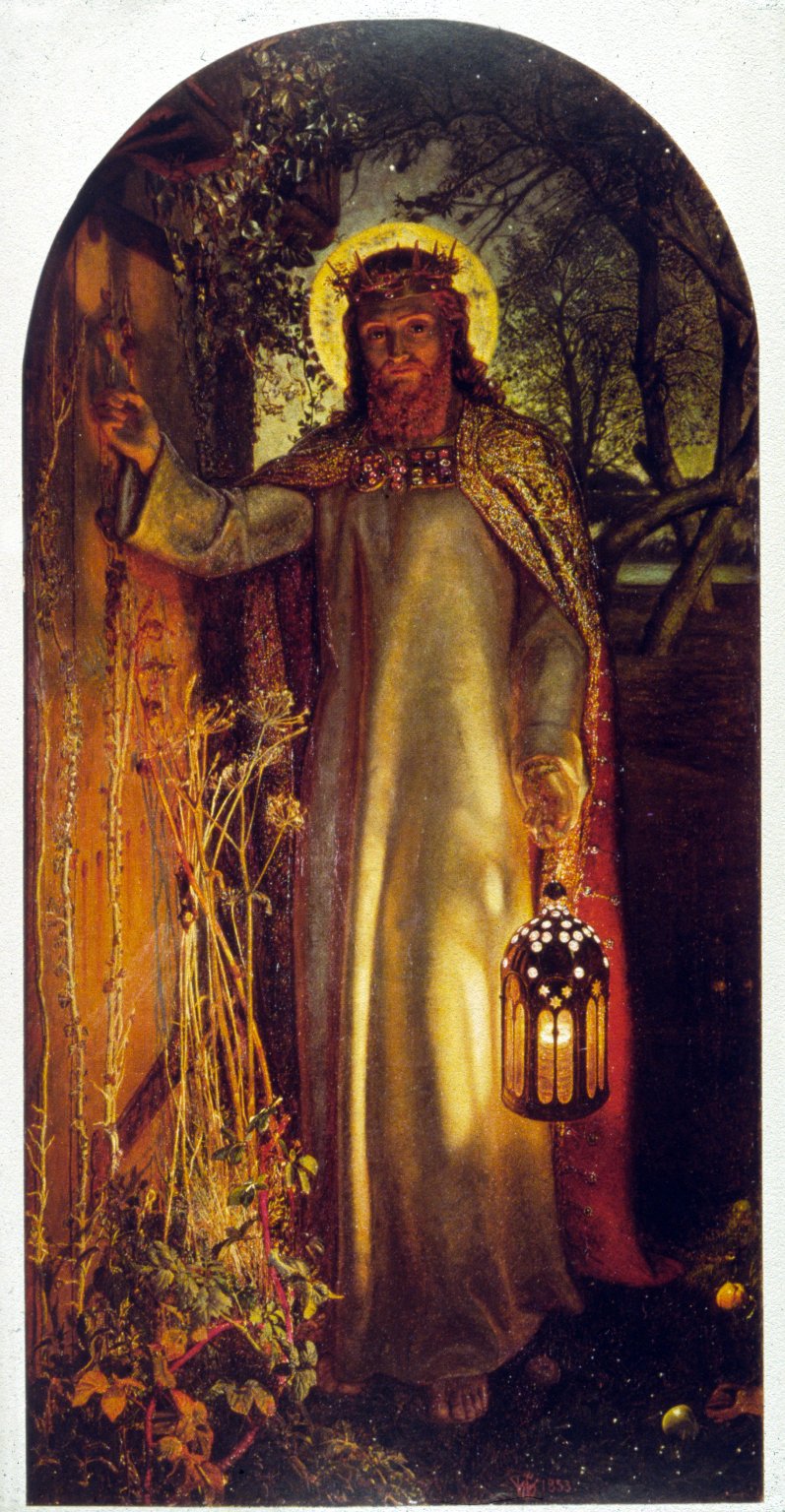 Grace to you and peace from God our Father and the Lord Jesus Christ.
I give thanks to my God always for you because of the grace of God that has been given you in Christ Jesus, for in every way you have been enriched in him, in speech and knowledge of every kind-- just as the testimony of Christ has been strengthened among you-- so that you are not lacking in any spiritual gift as you wait for the revealing of our Lord Jesus Christ. He will also strengthen you to the end, so that you may be blameless on the day of our Lord Jesus Christ. God is faithful; by him you were called into the fellowship of his Son, Jesus Christ our Lord.
In this passage St. Paul reminds his readers – and us – that our strength comes from God. We may be in dark times but we are not on our own. Our Advent hope is based on the knowledge that while we cannot see our way through the gloom of economic uncertainty and global instability, God is always with us, He will never abandon His people.
Advent provides the opportunity to make time to reflect on what this message of hope means to each one of us and pray that we may stay alert to the opportunities to share it with others.
The Light of the World William Holman
Gospel Reading: St. Mark 13:24-37
Jesus said, "In those days, after that suffering, the sun will be darkened, and the moon will not give its light, and the stars will be falling from heaven, and the powers in the heavens will be shaken. Then they will see 'the Son of Man coming in clouds' with great power and glory. Then he will send out the angels, and gather his elect from the four winds, from the ends of the earth to the ends of heaven.
"From the fig tree learn its lesson: as soon as its branch becomes tender and puts forth its leaves, you know that summer is near. So also, when you see these things taking place, you know that he is near, at the very gates. Truly I tell you, this generation will not pass away until all these things have taken place. Heaven and earth will pass away, but my words will not pass away.
"But about that day or hour no one knows, neither the angels in heaven, nor the Son, but only the Father. Beware, keep alert; for you do not know when the time will come. It is like a man going on a journey, when he leaves home and puts his slaves in charge, each with his work, and commands the doorkeeper to be on the watch. Therefore, keep awake—for you do not know when the master of the house will come, in the evening, or at midnight, or at cockcrow, or at dawn, or else he may find you asleep when he comes suddenly. And what I say to you I say to all: Keep awake."
THE ADVENT WREATH
Each candle represents an aspect of the spiritual preparation for the coming of the Lord.
The first Sunday: Hope
The second: Peace
The third (pink): Joy
The fourth: Love
Christmas Day (white) He is come!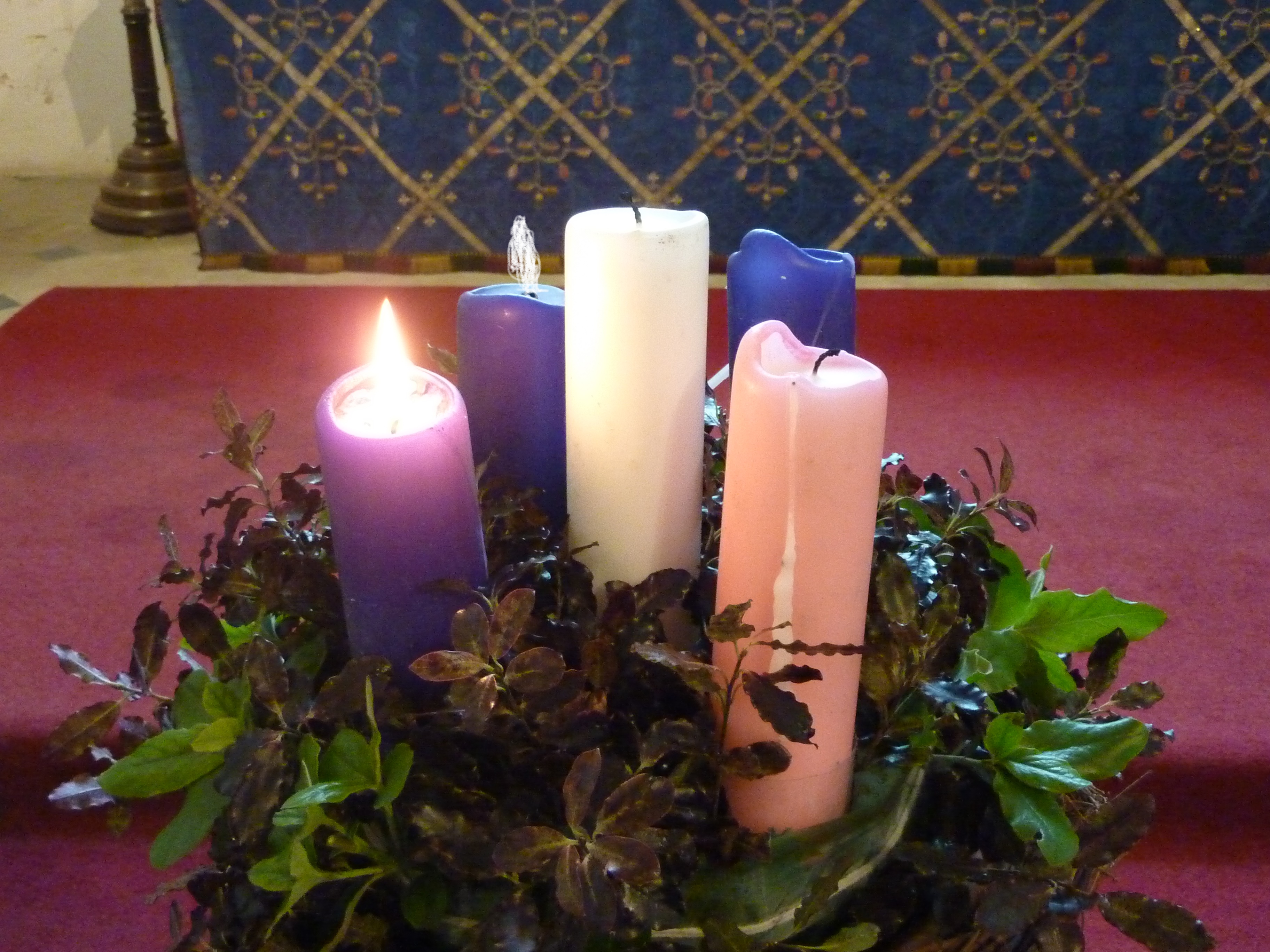 We light the first candle as we place our hope in Jesus, the blessing of God for all nations. Father, help us to keep the flame of hope alive and make us alert to the needs of those around us that they may share that flame. We ask this through Christ, our Lord.
We pray for our local church community that it may truly offer a sign of hope.

We pray for our church leaders as they seek to guide us through unsettled times.

We continue to hold in our prayers the many throughout the world whose lives have been adversely affected by conflict and climate change.

We pray for all known to us who are in poor health, thinking of ...........................................

We pray too for the repose of the souls of those who have recently departed this world,

thinking especially of...........................................

. May those who mourn know the strength & loving reassurance of God's saving power.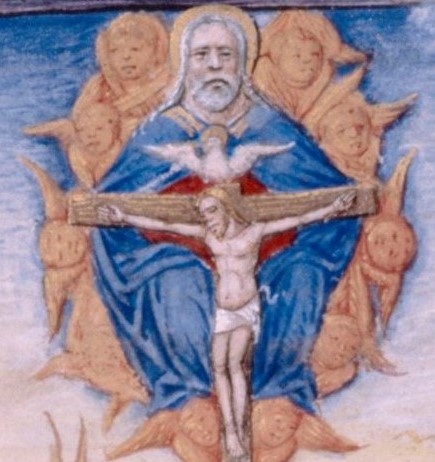 O Lord our God, make us watchful and keep us faithful as we await the coming of your Son our Lord; that, when he shall appear, he may not find us sleeping in sin but active in his service and joyful in his praise; through Jesus Christ our Lord. Amen
Prayer from Archbishop Hosam Naoum of Jerusalem
O God of all justice and peace we cry out to you in the midst of pain and trauma of violence and fear which prevails in the Holy Land.
Be with those who need you in these days of suffering; we pray for people of all faiths – Jews, Muslims and Christians and for all the people of the land.
While we pray to you, O Lord, for an end to violence and the establishment of peace, we also call for you to bring justice and equity to the peoples.
Guide us into your kingdom where all people are treated with dignity and honour as your children, for to all of us you are our Heavenly Father. In Jesus' name we pray. Amen.
A PRAYER FOR UKRAINE
Lord, you promise us a future in which the weapons of war will be transformed into instruments of peace.
Today is not such a day, as missiles rain down on Ukraine and innocent people take refuge underground..
You taught us to pray your kingdom come on earth as it is in heaven,
and so we pray that you will restrain the aggressor, grant courage and wisdom to the resistance, and bring peace to this part of your world.
Look with mercy on the peoples of Ukraine and Russia, and grant our leaders wisdom and courage to seek a resolution that will allow truth and freedom to return to these lands.
Grant Lord, that through this conflict that we would have unimaginable two years ago, we may recognise anew our need for you, and live to thank you for answering our prayers.
Amen