Charles F. Barnes
I first encountered Charlie Barnes in the pages of "Great Ryburgh", and whilst the complete history is available on this site, I reproduce the relevant chapter where we meet him: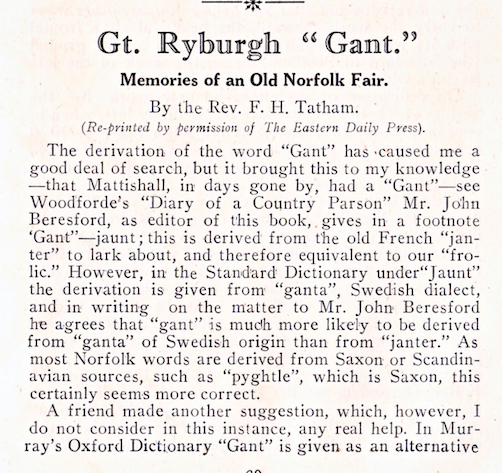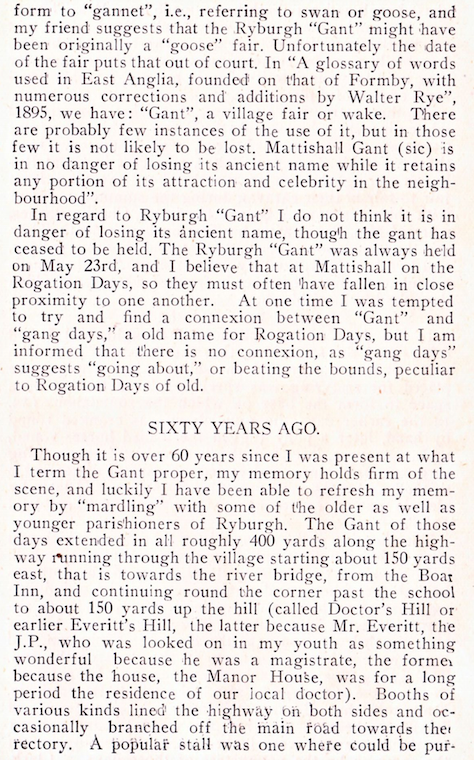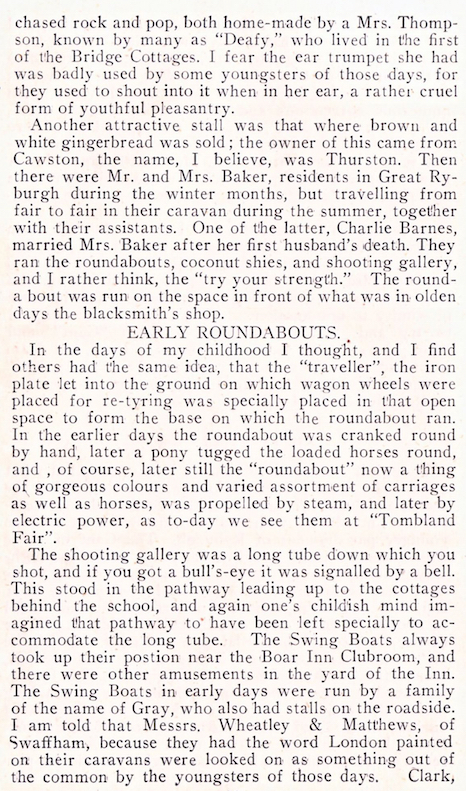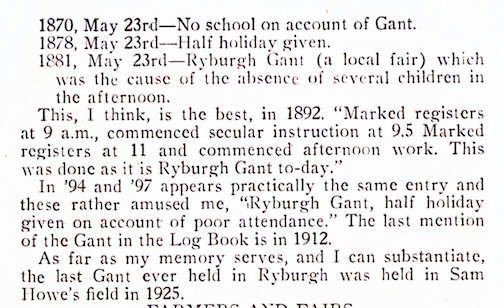 An internet search has intermittently produced information and the first ports of call were the Census returns where we meet John and Mary Baker in 1881. They were then living in a caravan not far from the Manor House, near to the school and described as a Hawker and wife. This must have been a reasonable sort of caravan as besides the Bakers it also provided accommodation for Sarah Wilkinson, a general servant and two boarders John Ashley and Thomas Sprags, described as Hawker's Assistants.
By 1891 Mary Ann, now aged 54, has been widdowed and she is now described as a Propr. of Roundabouts. John Ashley is still lodging with her and she has but one assistant 19 year old, Ryburgh born Julia Amelia Hannent who we later find married to William Albert Nelson at St Andrew's on 18th November 1893.
The next appearance of "Ma. Baker" turned up when a cottage in Station Road was being renovated. As an oven in the old fireplace was being opened up, a small container with a piece of paper was discovered: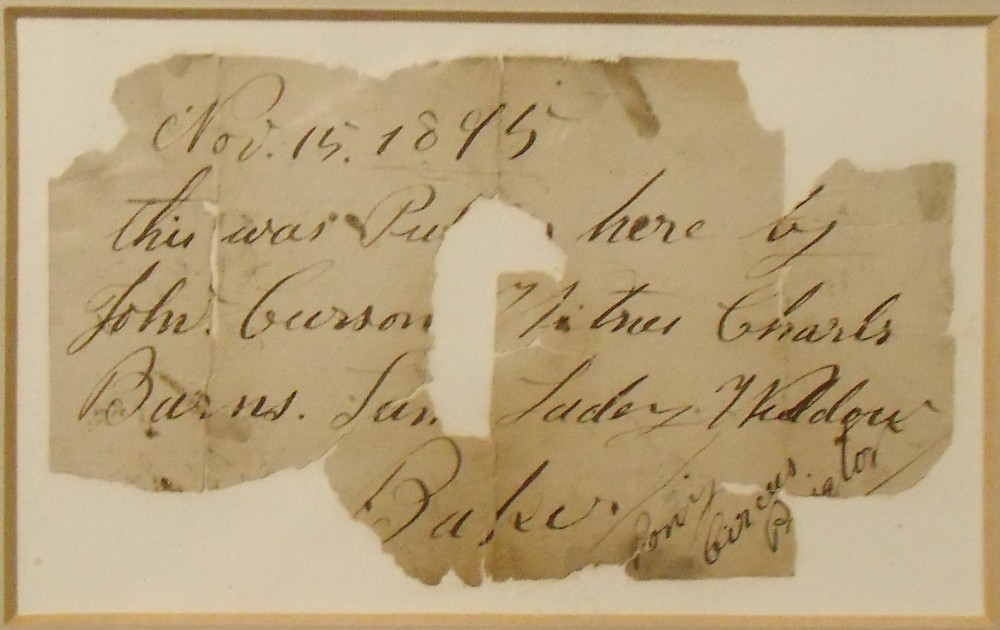 It would seem to read:
Nov. 15.1895. This was put in here by John Curson's Mistress (.) Charles Barns. Same Lady Widdow Baker/ Pony Circus Proprietor.
This places the household precicely at what is now 25 Station Road
The next question was to find out where Charles had come from and again the Census tells a lot, but since Charles was never living with the family at any of the Census return dates, it was at first all a bit hazy. His parents Christopher Barnes and Emma Sly were "Travelling Hawkers" who in 1881 were living in Docking with three children, in 1891 they were in Horsford "Travellers with Vans" and with seven children, the youngest two being Susannah and John.
Charles' date of birth varies with each census between 1872 and 1875 but 1874 coincides with an Erpingham Disrict birth registration in the 3rd quarter of 1874. Holt is in this district. In 1881 he is marked as a "visitor" at the house of his Uncle Charles Jex and Aunt Georgina Sly in Little Bull Street in Holt, the same town where he, like his mother and two of his siblings had been born. His 72 year old grandmother Ann Sly was also living there. Ten years later 17 year old Charles is a showman's assistant with William Cheeseman and his family in Fincham. Cheeseman was a name recalled by Hugh Tatham in connection with Ryburgh Fairs and we must assume this is what brought him to Ryburgh at some point between 1891 and 1895 when he is lodging with Mary Ann Baker.
Two years later, in the second quarter of 1897 Charles Barnes aged around 25 married 59 year old widow, Mary Ann Baker and they continued in the showman/amusement business until Mary's death in 1919. She was buried at Ryburgh on October 16th that year.
By 1901 the business was clearly growing and the household had grown to include Charles' brother John aged 14............" steam organ engine ---------" and sister, 13 year old Susannah................ "sweets and coconut stall attendant", Eliza Rush, as servant and "Shooting Gallery attendant" plus two lodgers working at the maltings as labourers.
The British Newspaper Archive comes to the rescue once again providing tit-bits of his showman's career:
Eastern Evening News:- April 2nd. 1904: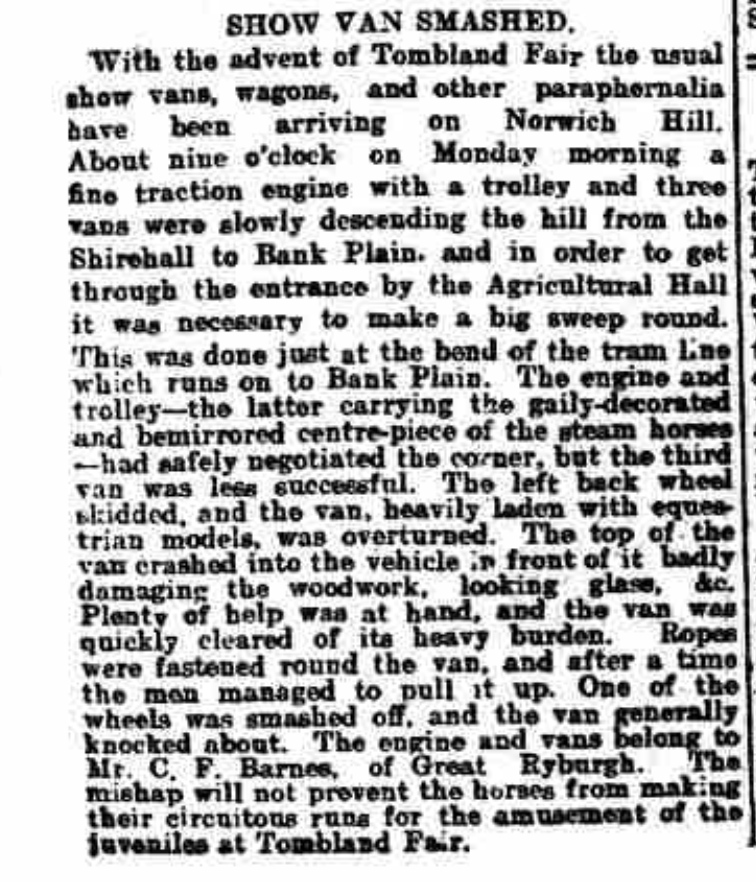 The Era:- February 1906: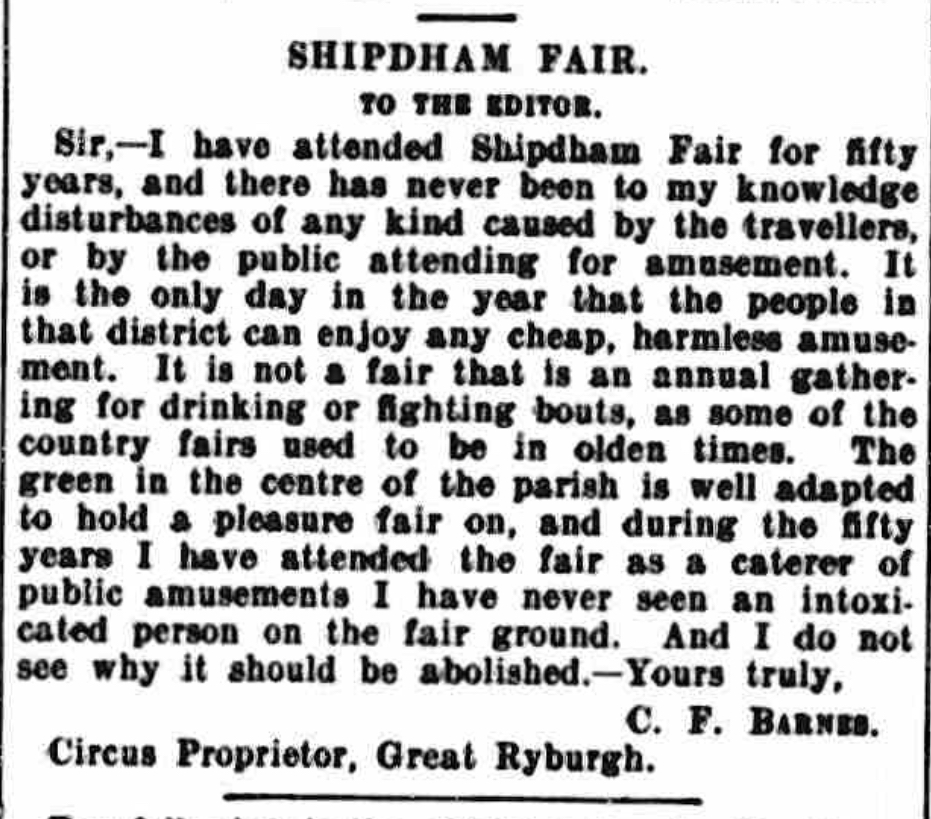 Norfolk Chronicle:- Saturday 11th November 1905:

Norfolk News:- Saturday May 5th. 1906:

Music Hall and Theatre Review: - 30th. August and 6th. September 1907:

Norfolk Chronicle:- Saturday May 9th. 1908: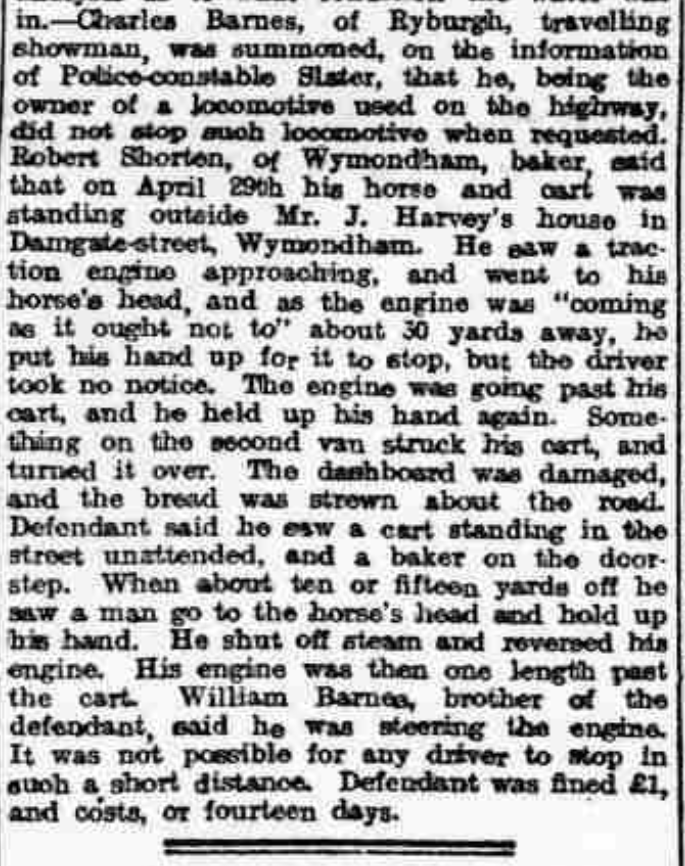 Then the research got really exciting as I came by 2 photographs, both copies of originals, in quite close succession. They depict C. F. Barnes' Showman's Engine, "Royal Hunter". In one of the photos, seated at the controls might be Charlie Barnes together with his little brother John, or perhaps another brother William? The other is dated 1904 and the Royal Hunter is being dug out of the sand at the Burnham Overy Regatta Fair.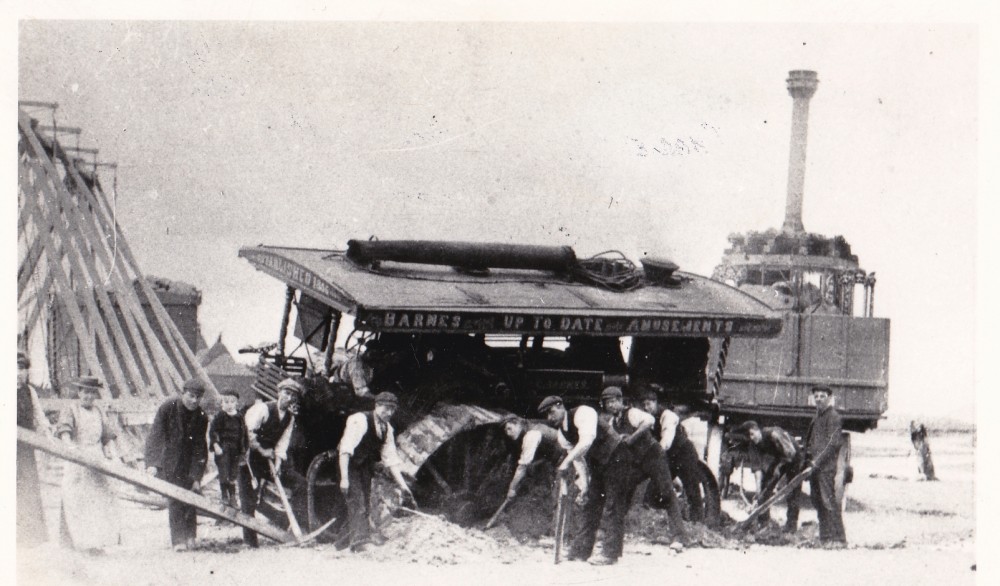 Charles is posibly on this one too, 3rd from the left.
Clearly, this was not an insignificant operation and I set about searching various souces of showground history and came across the following at the National Fairground Archive: I have received permission to publish a thumbnail of the photos here, but there is no permission to reproduce them further as the licencing of these images is the only way that the Archive is funded. Click on the links to take you direct to the Archive where you can view them at a reasonable size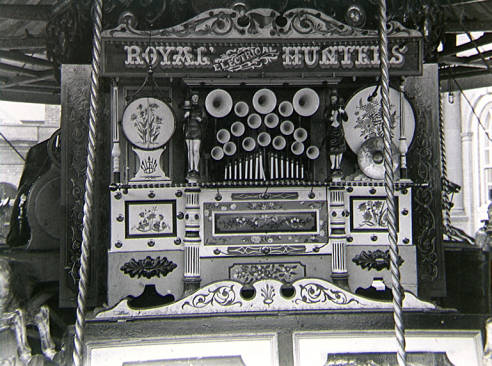 "Reproduced with permission of the University of Sheffield"
Charles Barnes' Motor Switchback Ride 1908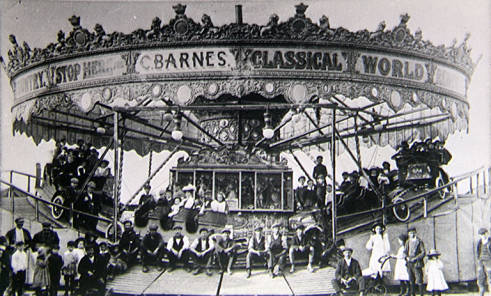 "Reproduced with permission of the University of Sheffield"
The 1911 census shows that the buiness has now extended into contract carting. There are still two boarders, one of whom works in the business and now two domestic servants, Eliza Rush still being with them and another, Sarah of the same surname. It is not clear what the connection is between these two women and the Frederick Rush and family who kept the Boar just a few houses along, from 1881 -1912, certainly Census birthplaces do not connect them without further investigation.
The year 1911 has produced another link with Charlie Barnes in the form of the postcard below. It is the message on the reverse of this and the addressee rather than the image that is of interest. It was sent from Yarmouth by CB to a neighbour opposite. The house being at the end of the pathway leading to the cottages behind the school, the same place that the shooting gallery was set up during the village fairs: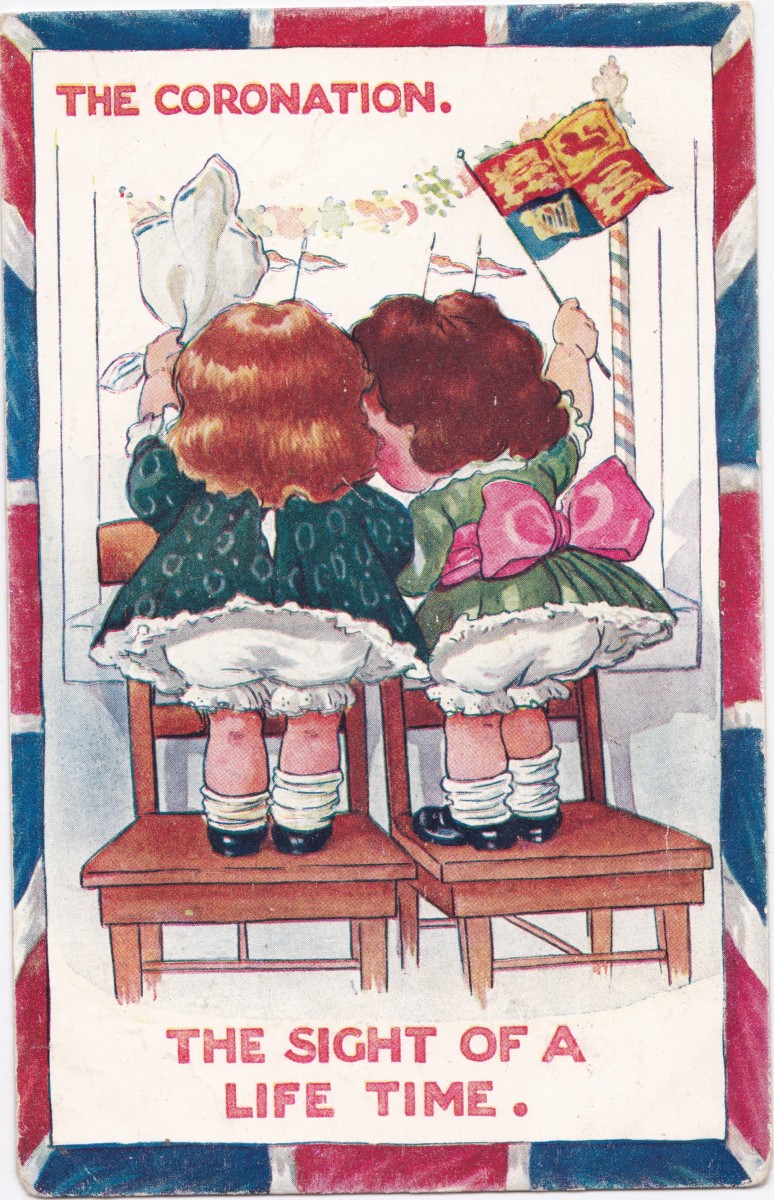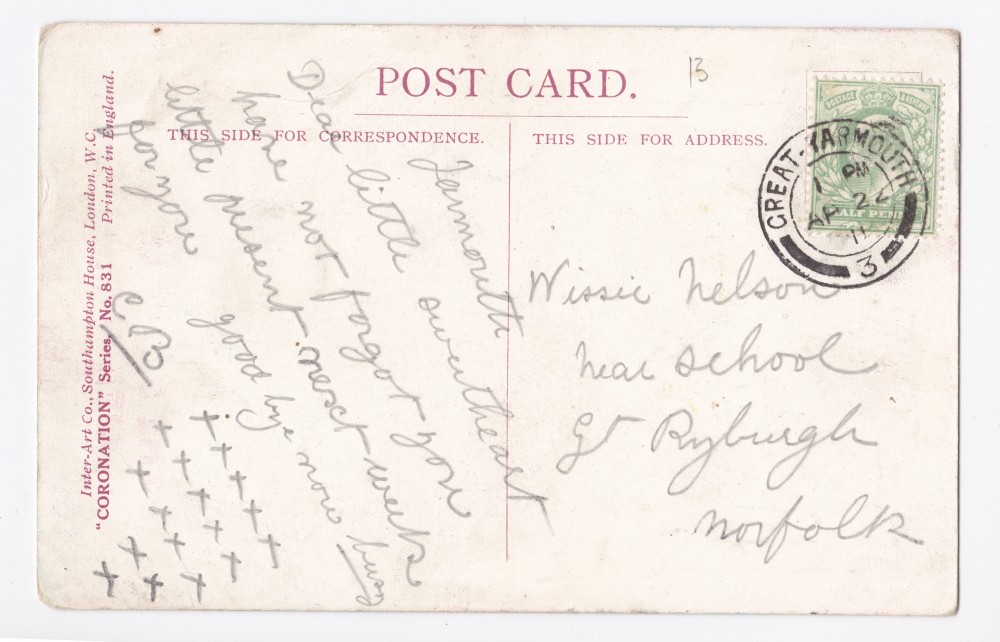 It is thought that "Wissie Nelson" may have been Amy Emmeline (Molly) Nelson younger daughter of George Nelson and Clara Fox and who would have been aged 7 when this card was sent. A comparison of the handwriting on the card with the handwriting of Charles Barnes on the 1911 Census return seems quite a convincing case for this CB being Charlie Barnes.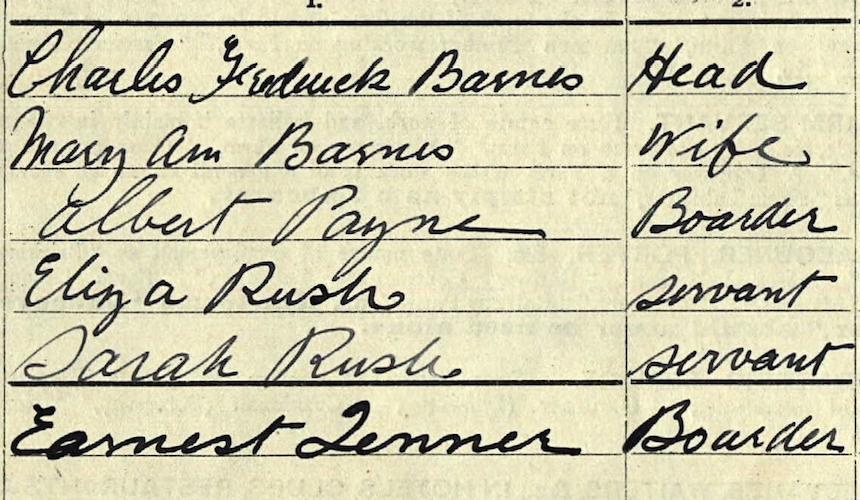 The Roll of Honour in St Andrew's includes a Charles Barnes as having served in WW1 though without allotting him to any particular Regiment or Service as is the case with all the other names. Searches of the available databases have yet to find a positive connection with any number of Charles Barnes' and our man from Ryburgh. He would have been 40 years old at the outbreak of hostilities. A "hunch" that he might be a Packing and Loading PrivateT4/ 216823 Charles F Barnes would have put his lifelong travelling showmans skills to good use? But there is no proof, unless of course that his British War and Victory Medals are still held in the family?
It is at that point I thought we'd drawn a blank, but then I found Jenny, Australian author of an Ancestry Public Member Tree. She cites the marriage of a widower, 46 year old Charles Frederick Barnes Sutherland in 1920. The marriage certificate shows that he married 34 year old Rose Sutherland in Bermondsey on March 8th that year. This was the second marriage too for Rose Loose, a fisherman's daughter from Brancaster who on May 4th 1912 had married 86 year old Elijah Sutherland, also of Brancaster....... of independant means. When he died on August 11th 1914, he left an estate valued at £30,428-0/-5d!
According to the Ancestry tree, Charles Barnes took on the extra name of Sutherland at their wedding. This marriage certificate also meant it was possible to trace his parents and other siblings, which confirm him as our Charlie Barnes.
In this new personna he had two children:
Derrick Sutherland Barnes born in Nottinghamshire on March 14th 1918. He married Joan Johnson in April 1961 in Cambridge and his death was registered in Merton Surrey in December 2003.
Betty Rose Barnes Sutherland was born in 1924, the birth being registered at Rochford, Essex. She married Donald Chestney in Fakenham in 1946 and lived in North Lynn at the time of her mother Rose's death on February 2nd 1962. On the death certificate Rose is described as the widow of Charles Frederick Barnes Sutherland, motor engineer.
The death of Charles F.B.Sutherland was registered in June 1932 in Romford Essex,
All this is thanks to Jenny's research and a willingness to share copies of marriage and death certificates, for which I am most grateful.
There is clearly more to this man and if anyone can help fill in any of the missing bits, particularly his WW1 contribution, we would be delighted to hear from you.
************
copyright 2016