is an ever growing online collection of national newspapers and the following selection is the result of a recent search that I made. It comprises mainly adverts and notices from the current local papers which are available on this site, viz: The Norfolk Chronicle, The Ipswich Journal and the Bury and Norwich Post all of which produced newspapers in the C18th. These extracts were found using the date filter in the search and are reproduced for non-commercial use by permission of the site.
The earliest cutting from April 8th 1758 concerns the appointment of a new Rector:

This is confirmed on the Vestry Screen and shows that he didn't remain in post for very long: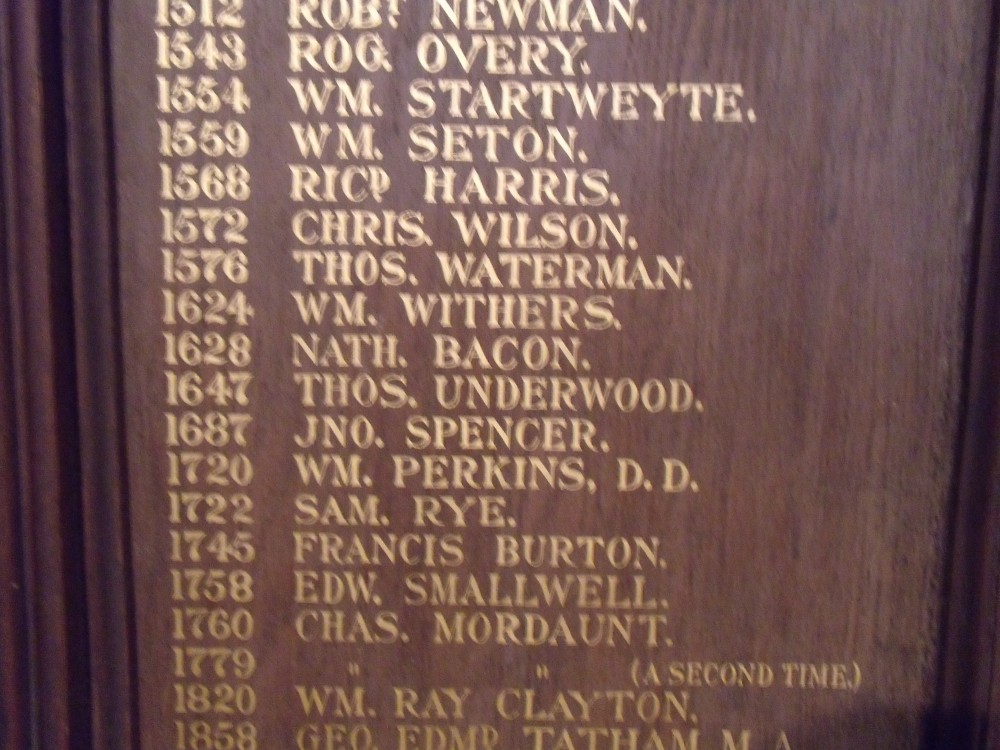 There is further reference to a Reverend gentleman at Ryburgh (possibly Revd. Charles Mordaunt's Curate) and this sad reference from 9th August 1788 appears in more than one publication:

Great Ryburgh Hall, the 16th.Century home of the Buttes family that was demolished in the mid19th.C, features in adverts in 1783/4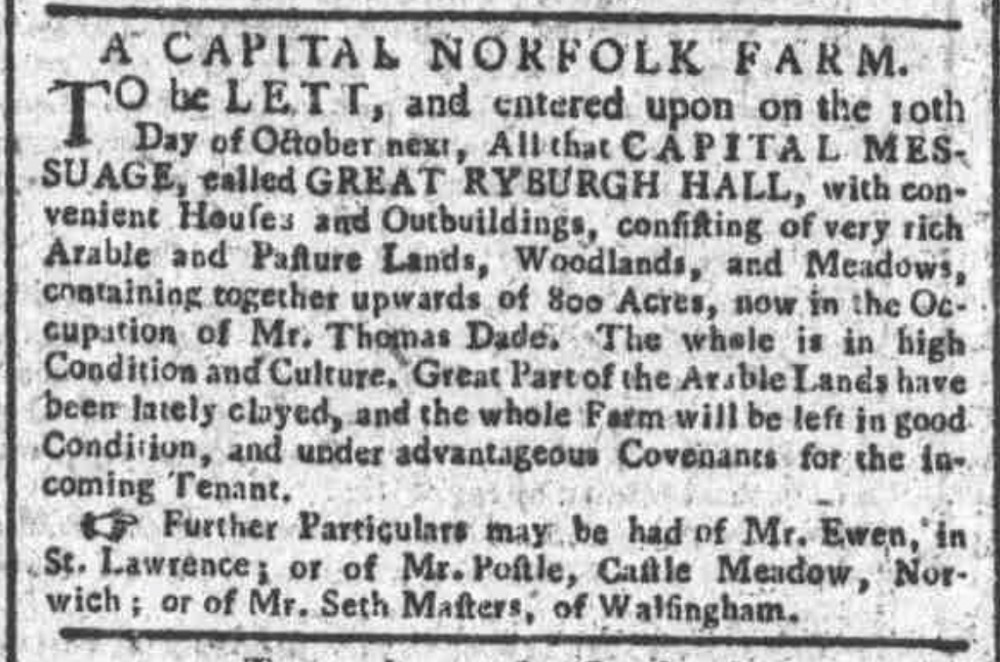 One of the more interesting avenues that one of these cuttings opened up was the very brief reference in the Norfolk Chronicle on 11th March 1786 to a Little Ryburgh woman Alice Sleigh (probably should read Slegg) being convicted for "reeling short and false yarn and paid the penalties acording to act of Parliament"

and again on 31st May 1788 to a Great Ryburgh woman, Ann Alph:

I had not encountered this phrase before but assumed that it was in some way textile related. After a little internet research I came across the following work: "Spinners and the Law" written by John Styles . It told me all I wanted to know, and you too, if you click the link.
On 29th June 1778, Ann Taylor married Philip Alf in St Andrew's and currently no more is known of them, except we now have evidence that one of Ryburgh's cottage industries in the C18th was part of the textile trade and that both Ann Alf and Alice Slegg (who died the following May aged 71), spun wool or hemp and in process of which were party to a common fraud of the era to which these further cuttings testify: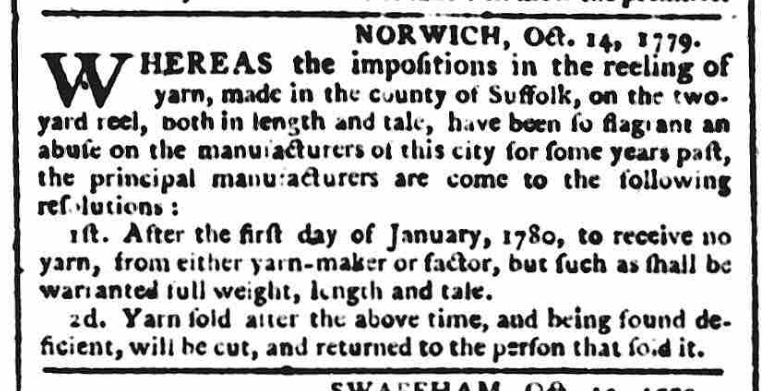 copyright 2015