Ryburgh Swifts Football Team.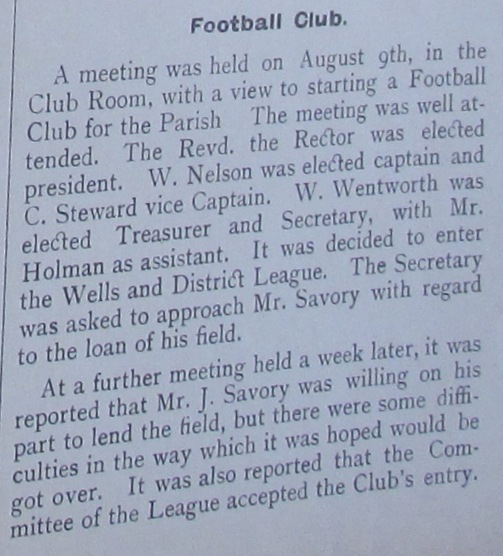 This short paragraph in the September 1911 issue of the Ryburgh Parish magazine would seem to indicate the start of a new era in Ryburgh Football or at least the re-invention of the wheel!
To date no team photograph survives from that first season unless of course you know differently, if so please get in touch.
The next mention in the Parish Magazine is in October 1913 ,although giving no clues as to what had been happening in the meantime?
The war years give no mention of football but as soon as "our boys " are back in 1919 things start again as reported in the December issue :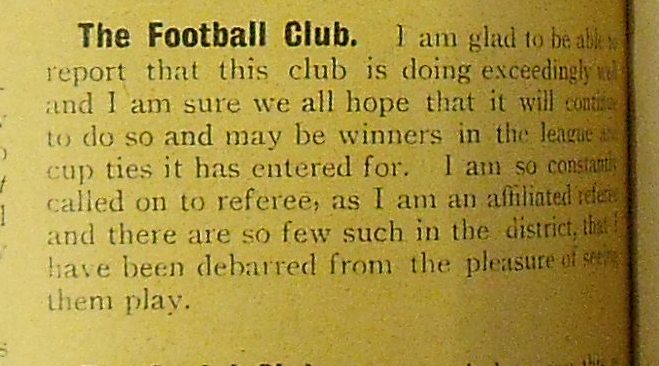 1920 shows that the team was becoming pretty successful, first in April:

with this season providing the first team photo: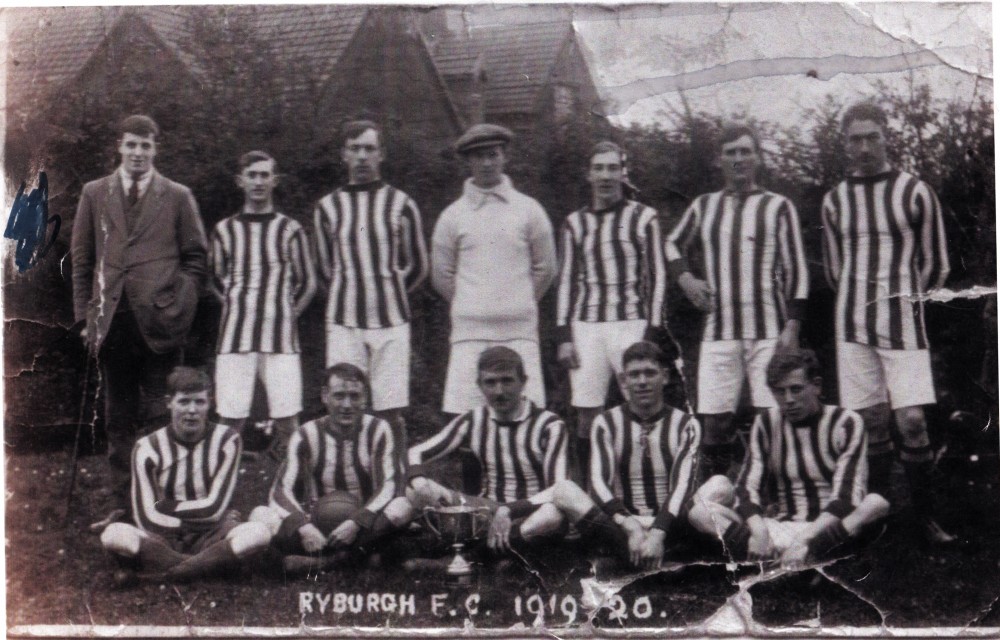 This image was kindly supplied some years ago by Mr. Norman Leeder whose father Horace Leeder is on the backrow 3rd from left. At the far right hand end of the back row is believed to be Guy Savory. Can you name any of the others?
Later in October 1920 at the start of the new season: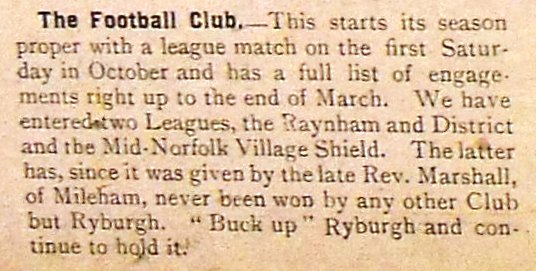 They clearly have "bucked up" because by October 1921 we find at the start of the next season: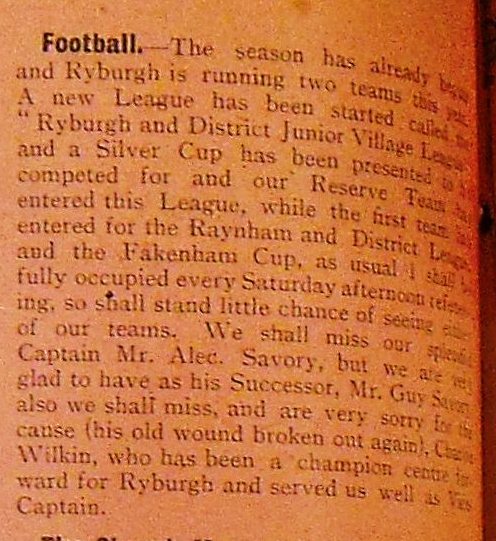 this produced another team photograph with Alec Savory holding the ball and with the newly presented Junior Village League trophy in the foreground on the left: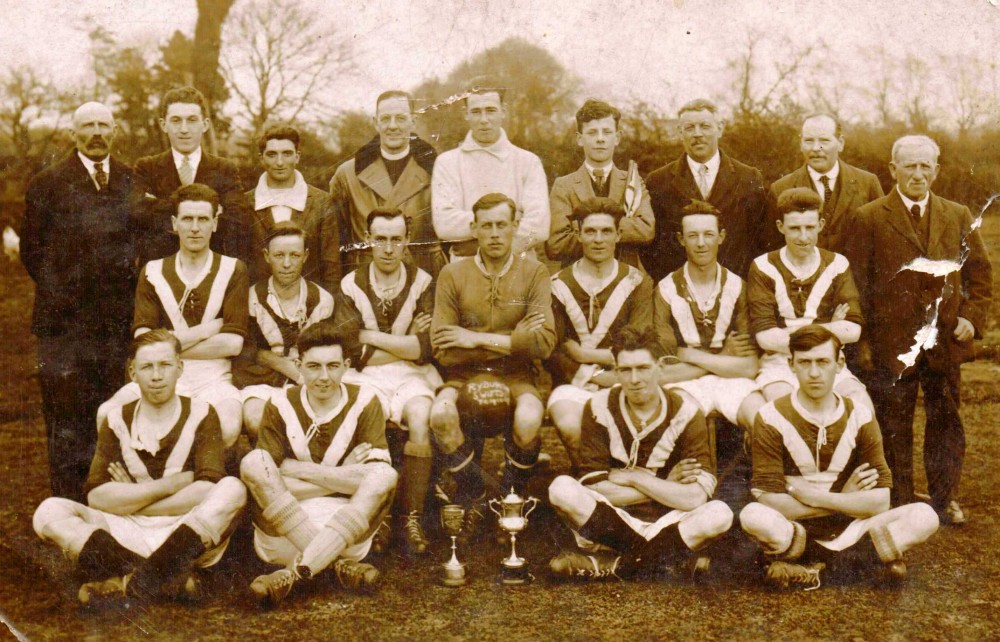 Back Row: 1.-, 2.-, 3.-, 4. Revd F.H.Tatham, 5.-, 6.-, 7.-, 8.-, 9.-.
Middle Row: 1. Ernest Abbs, 2.-, 3.-, 4. Alec Savory, 5.-, 6. Trinnie Nelson, 7.-.
Front Row: 1.-, 2.-, 3.-, 4. Alfred Nelson.
This page will be updated from time to time, but please get in touch if you have anything that you can add