Part 1,
Thomas Cooper and the start of The Ryburgh Farmers' Foundry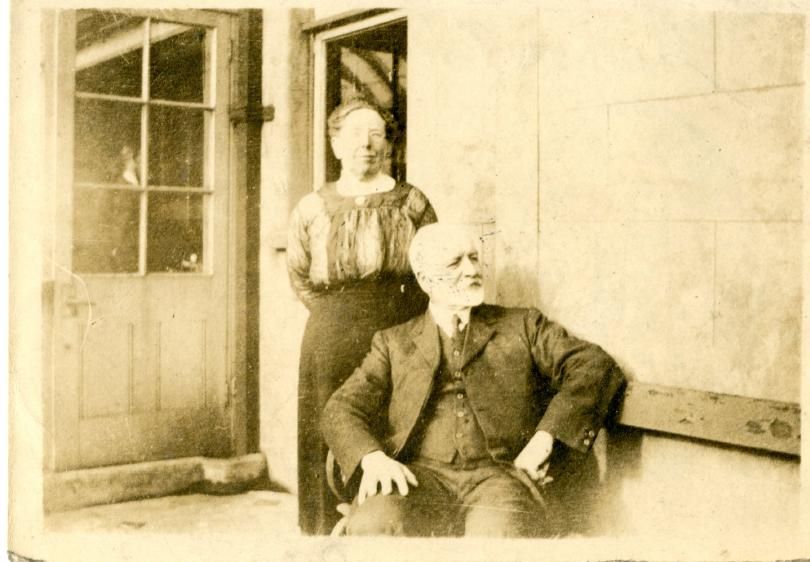 Thomas and Elizabeth Cooper photographed at their home in King's Lynn circa 1920
(Image supplied by kind permission of King's Lynn Museum)
Thomas' first appearance in the village census is in 1881, age given as 27 and his occupation, that of Manager of Iron Works. In March1888 he writes in the press in what came to be known as the "Ryburgh Scandal", "I have resided in this parish three times as long as Mr. Fuller", who came to the Parish in 1884. If he was calculating on a period of 4 years he arrived in Ryburgh in the year 1876, if 3, then 1879. If he was the product of Percy Everitt's recruiting for his several enterprises then he came to Ryburgh probably some time between those dates. He was lodging with James Waters the Baker and his family in 1881, indicating that he was perhaps not long enough established or married to necessitate a dwelling of his own. Ten years earlier he had been apprenticed to one, John C. Parker an engine fitter and working in Bedford.
With blacksmithing probably the only metalworking history in the village, a work-force had to be found for this new enterprise that was being started from scratch in the closing years of the 1870's. Again the Census for 1881 gives the clues that suggest an answer.
Of the 30 people that were employed in Foundry connected jobs, more than half of them were from out of the district. Thirteen of them were lodging and from places quite far apart such as Glasgow, Norwich, Leiston and its neighbouring villages of Saxmundham and Aldeburgh, but with the common link of established engineering traditions. These men had the range of engineering expertise to start a business making steam engines and a range of cast goods from the pattern making down. They must have been "head-hunted" to Ryburgh to train the new workforce as almost all the important occupations were filled by these visitors with locals mainly being listed as labourers or apprentices. One Suffolk family, that of Engine Fitter Randolph Holdroyd had 2 children born in Ryburgh between 1879 and 1881 with the older children being from Leiston.
Leiston was the home of Richard Garrett and Sons an engineering firm of world renown that employed some 2000 workers at its peak. Everything points to the start of operations probably in the later part of 1878.
Who organised this recruiting enterprise has not yet come to light, but once here, they were clearly seriously mobilized into a going concern by Thomas Cooper. 1891 and ten years later and the visitors have all moved on. If you include Little Ryburgh and Stibbard an almost exclusively local workforce are running what by now is called The Farmers' Foundry Co. Ltd. with Thomas Cooper as its Managing Director. A further clue as to the start date of the Farmers' Foundry is once again found in the "Ryburgh Scandal" in March 1888, this time in the Revd. Morris Fuller's words:
"One last word and I have done with Mr. Cooper. If the speculation called the Farmers' Foundry Company, Limited, chooses to start in our parish , the least we can ask of those persons connected with it is, even in these democratic days, if they cannot respect duly-constituted authority, at all events let them mind their own business."
Thomas Cooper was the son of a Staffordshire farmer and lived for about 15 years in Ryburgh. At first he was in lodgings but on August 29th. 1882 he married a tailor's daughter, Elizabeth Maria Mann Veasey in the Parish Church of St. Andrew, Rugby It is interesting to note that Percy Everitt was one of the witnesses to the ceremony and signed the Register

It is undoubtedly Thomas who was responsible for the building of the Manager's House circa 1882 where he is found living with his wife, and four of his children, plus cook and housemaid in the 1891 Census.
Their new house was called The Vines: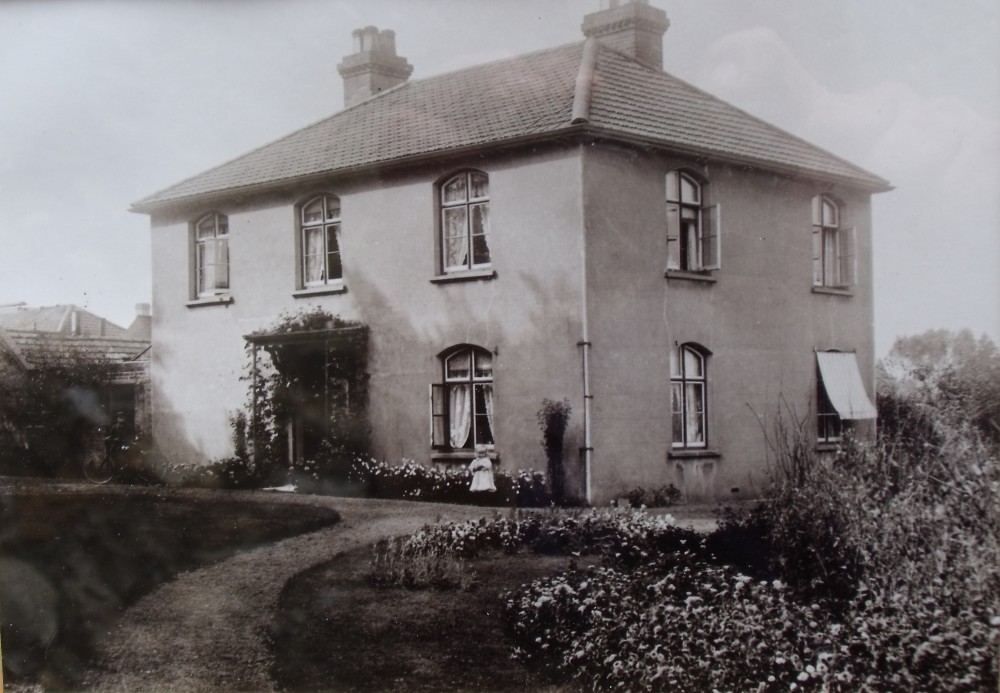 The site of the vines themselves are shown quite clearly on the 1886 and 1906 OS maps.(see part1)
Seven of their nine children were born in the village one of whom died just ten days old. There is a discreet but prominent memorial to the little boy in the Churchyard at Ryburgh.
The period of the incumbency of Revd. Morris Fuller1884-89 was clearly an unhappy time for many in the village as witnessed in the pages of the "Ryburgh Scandal" and Thomas Cooper was at the forefront of the opposition to this difficult priest. Although 3 of his children were born during this period he waited until 1890 and the arrival of the Revd. Henry Fowler-Baker to have them baptized. Following this Thomas Cooper starts to be involved in village life, namely as part of the Vestry and as a School Manager. In both these roles his practical skills are his usual input, serving on the sub-committees to oversee plans for the new church porch and for school extensions and improvements as well as the provision and fixing of practical items such as a strong-box for school records and a Tortoise stove for the schoolroom in 1892. Even after he had moved to Lynn he signs the Architect's Inspection Certificate for the building of the new "Offices" (privies) in October 1895 as seen in surviving Education Dept papers.
If Percival Everitt couldn't find enough to keep him in Ryburgh, then Thomas Cooper was in his way just as distracted. In his case, he clearly believed in a future for steam power and that Ryburgh, whilst perhaps a profitable business, was not the best company for the job as he saw it.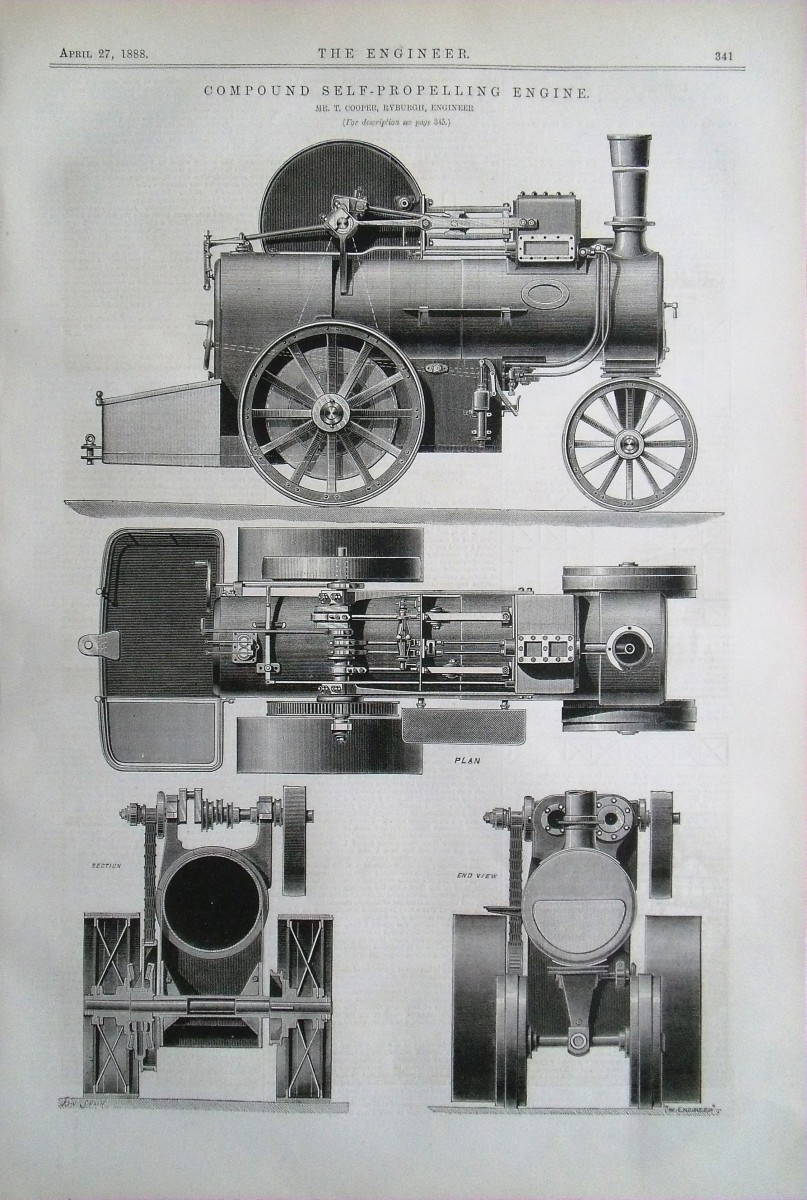 The Engineer April 1888
Compound Self Propelling Engine. Mr. T. Cooper, Ryburgh , Engineer
It is apparent from the small number of references to the foundry that I have seen, that in spite of producing steam engines, both traction and portable on the site, in the early days, the company was producing a wide range of products and services. This Portable Engine was photograped before 1905 the date when the central chimney stack of the Marine Tavern opposite is believed to have been removed.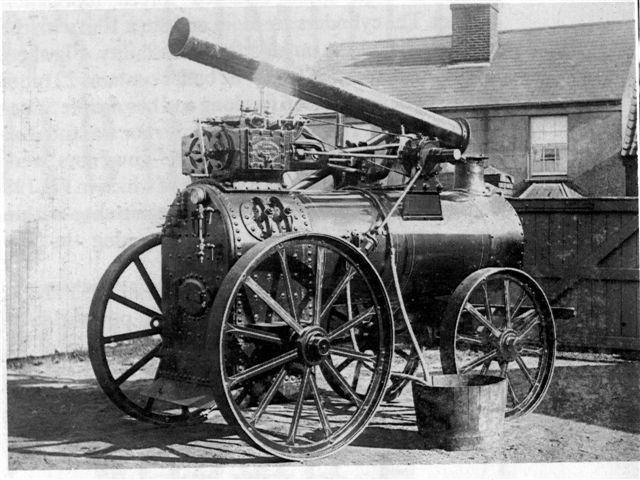 In addition to castings, they are tendering for building works, laying wooden floors at the school in Ryburgh, assembling ice-skates, producing wheels and headstocks and supplying roller bearings for the bells at Bale, doing a range of repair work, general engineering, blacksmiths and wheelwright's work.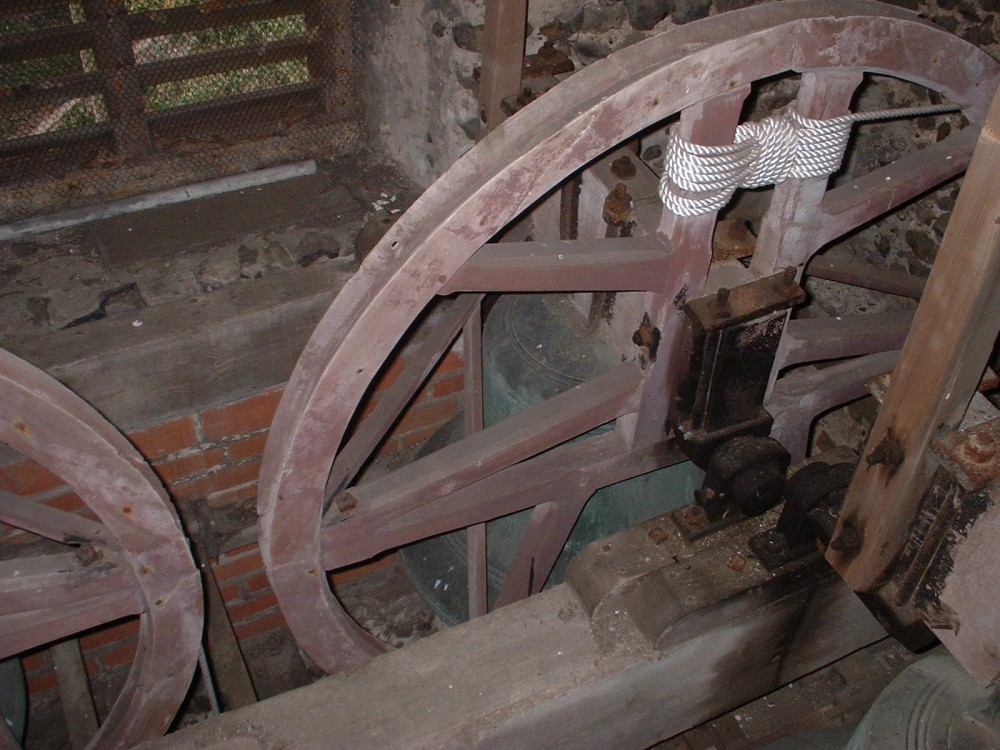 Their farm machinery ploughs, tumbrills etc.etc and allied products were another mainstay of the business. This report is found in the Dereham & Fakenham in June 1888: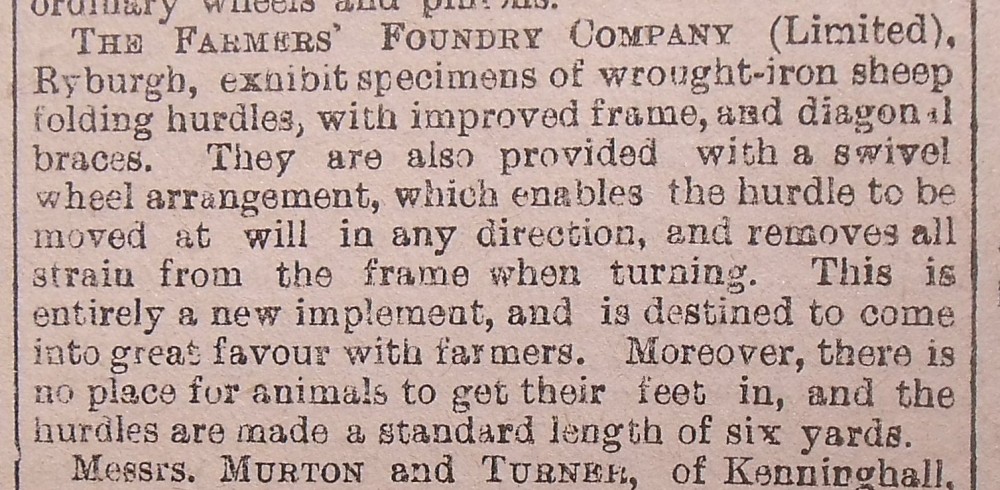 There are very few surviving images identifiable as the Foundry and dating them is also not very easy. The group of unidentified men seen on the photograph below is believed to be have been taken at the Foundry and thanks are due to Stan Judd for preserving it: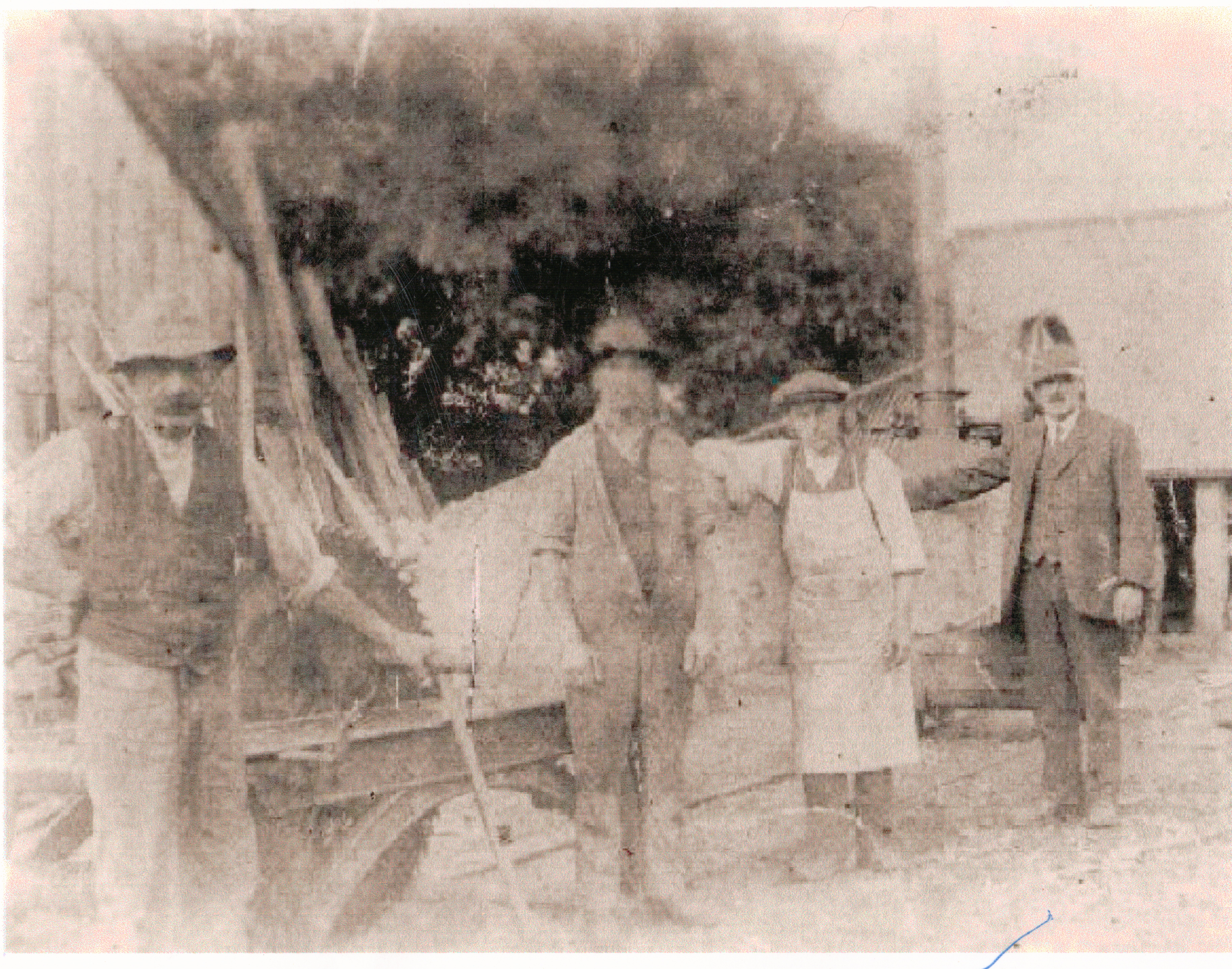 They also acted as an agency for many other firms but advertising this service the first time in the Dereham & Fakenham in 1905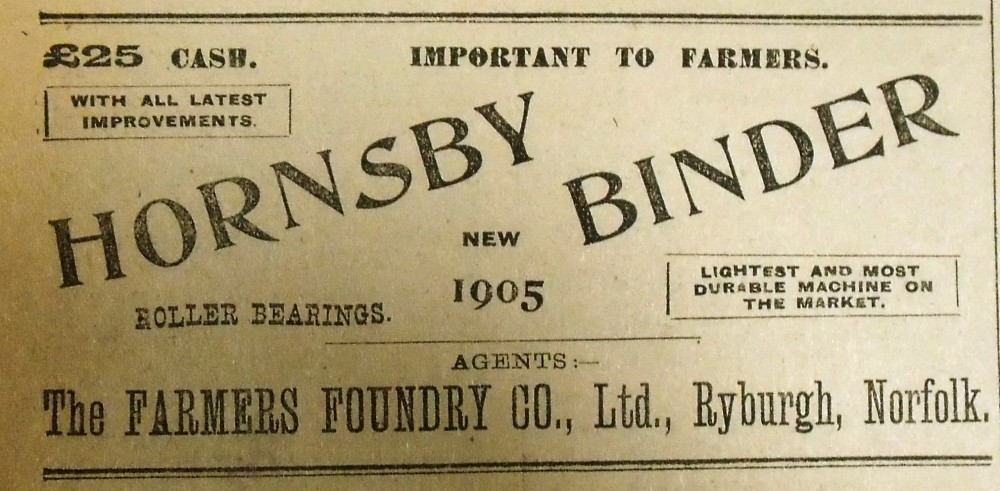 It is not yet clear if Percival Everitt maintained financial links with the foundry but certainly after his death in New York in 1893, Thomas Cooper's more active involvement in village affairs seems to decline, perhaps indicating the end of a business partnership? By 1894, he had moved with his family to the Wisbech Road in South Lynn to the newly built South House that is very reminiscent of a larger Vines. By 1901, besides Elizabeth and the eight children and himself, there was also a resident governess and 3 domestic staff living there.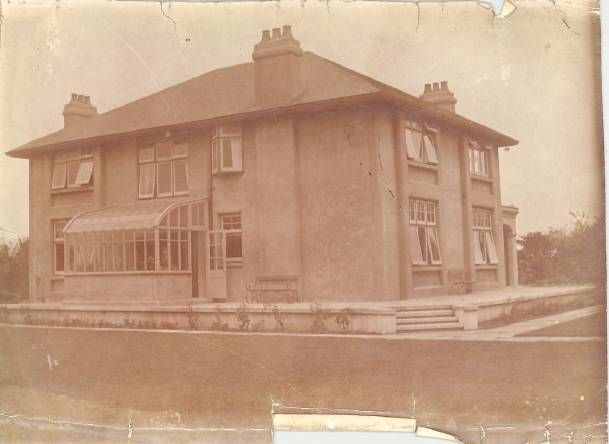 The King's Lynn Museum collection has two sepia photographs taken on the lawns of the new house of a towable pumping machine. This probably is an example of one of his patents and which could have been produced either at Ryburgh or Lynn: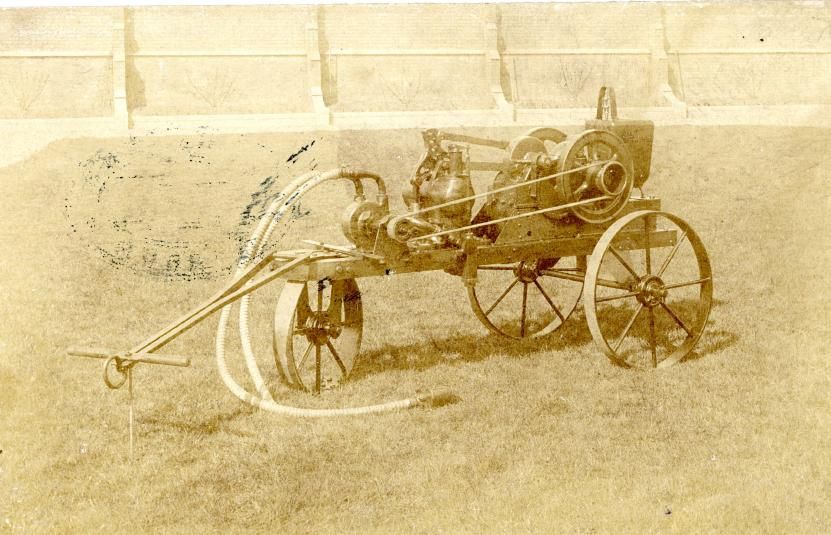 The move to Lynn was as a result of experiments begun in Ryburgh into mechanical diggers powered by steam. It was here he set up "The Cooper Steam Digger Company" and was to make his fortune in the company that became Cooper Roller Bearings Ltd. and still operates from the same site in King's Lynn today. The following extract from the Chelmsford Chronicle for May 4th 1894 describes how and why the company started: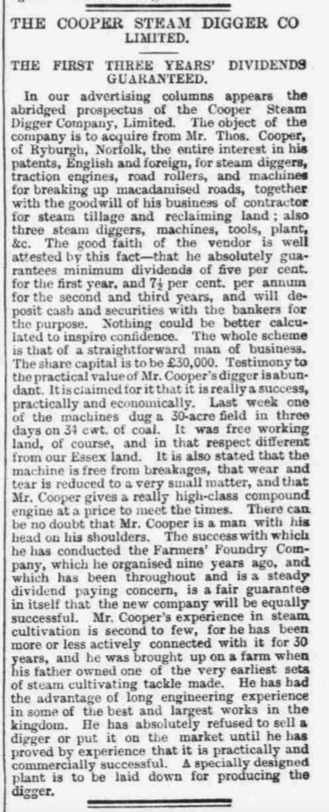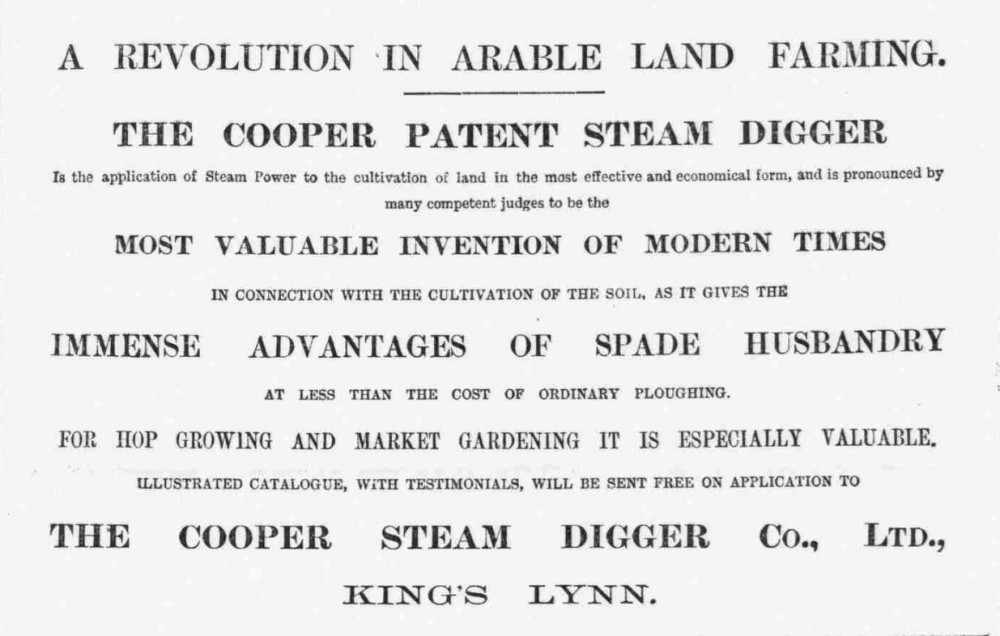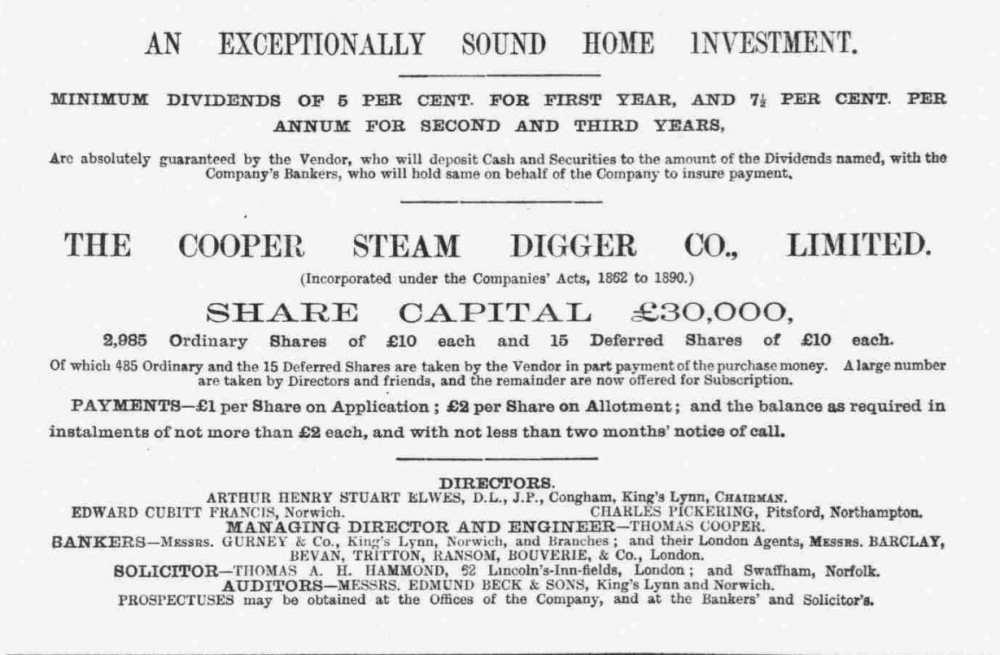 and this extract reports on the process involved in negotiating the lease for the new premises and is found in the Thetford and Watton Times and People's Weekly Journal for February 3rd 1894 and reproduced by permission of the British Newspaper Archive: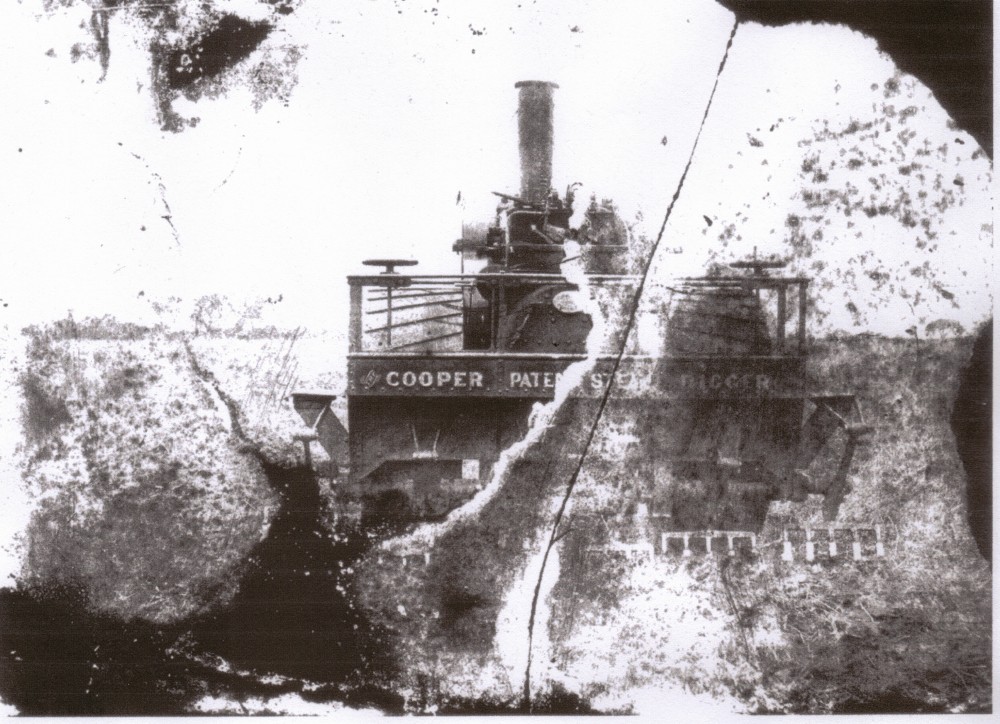 This glass plate photograph of a Cooper Patent Digger working in a field at Great Ryburgh is part of the collection of the Fakenham Local History Society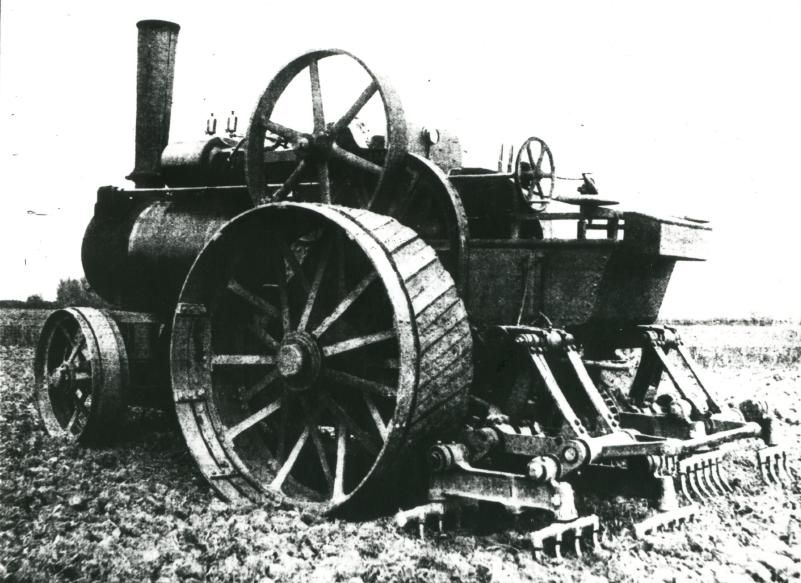 This much clearer image is found in the King's Lynn Museum collection reproduced here by kind permission who also supplied the image below of the state of the art developement circa 1902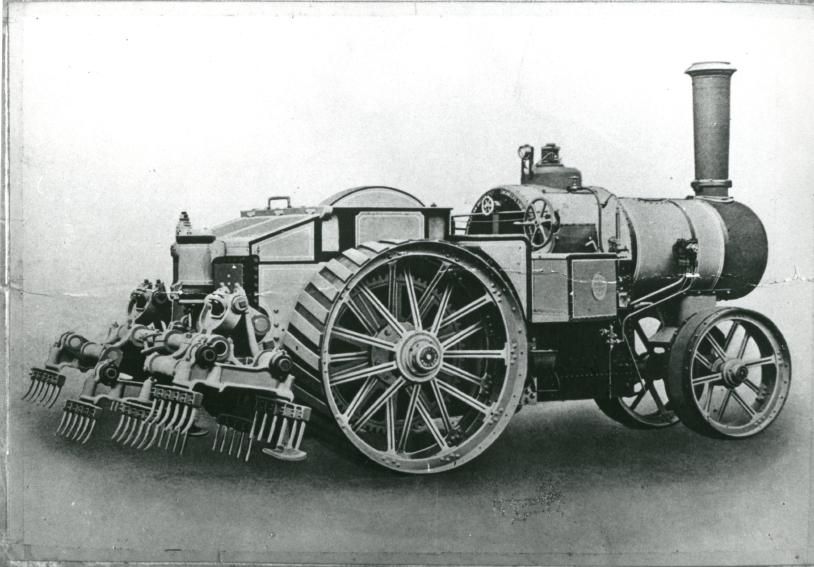 From an article about the F&G Smith Maltings found in the Norfolk Industrial Archeology Society's Journal Vol. 2 No. 2 we learn that as well producing cast items for the construction of Maltings buildings, Thomas Cooper also supplied two Steam Digger based engines to power the Maltings machinery in 1900. These remained in use until June 1926 when they were replaced by Crossley "horizontal oil engines"
**************
Tyrell Cooke moved into the Vines, after the Coopers left for Queens Avenue on the Wisbech Road in Lynn, to manage the foundry and was still doing so until the 1st World War . Thomas Cooper is still listed as Managing Director of The Farmers Foundry Company Ltd in Kelly's Directory of 1916. By then the day to day running of the works was probably already in the hands of Henry Ely and indeed at the marriage of his daughter Mabel in 1917 he is identified as "foundry manager" in the register. Edgar Lovett also came from Queens Avenue Lynn where he was a Company Secretary (with Coopers?) to manage the Foundry in 1920.
Henry Ely joined the foundry as an iron and brass moulder in the very early days prior to 1881. He hailed from Walsingham and may well have learned his craft at the foundry there. He continued at the Foundry until his retirement in the 1930's. He died aged 80 on Dec 19th 1936. It was from his daughter Mabel that Gressenhall Museum obtained a few items of foundry history. Henry Ely also features in the reminiscences of Hector Middleton who worked at the Foundry as a moulder. These reminiscences chart the demise of the foundry and are not backward in apportioning blame!
Having seen a little of the story, one can perhaps understand how interesting yet fundamentally subjective/unreliable eye witness can be, as seen in this short extract from Hector's conversation recorded by David Howe in the 1970's.
"And these Cooper rolling bearing people to cut a long story short, they knew Ryburgh so well because their father lived in the Vines and one of their ancestors, they reckon they were a very clever family, and when he invented these things he knew he couldn't get too far at Ryburgh so he left Ryburgh altogether and that was a big blow to the Foundry cause he invented these here skates, ice skates and he put them on a wooden slide -on a wooden frame and …they didn't have the means then to put them on like they do now - and these two Cooper brothers they went naturally with their family to Lynn and they've kept ever since and they invented that split roller bearing."
Illustrated below is a 1950's vintage Cooper split roller bearing, a pair of which were used at the time to rehang the 6th bell at St Nicholas Kings' Lynn. This single invention is still produced today and could well have been on the drawing board during Cooper's time in Ryburgh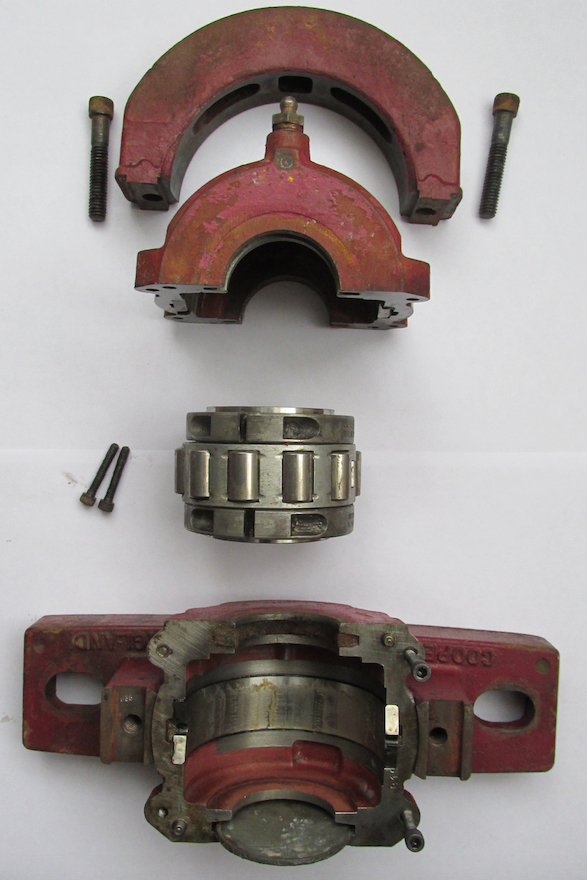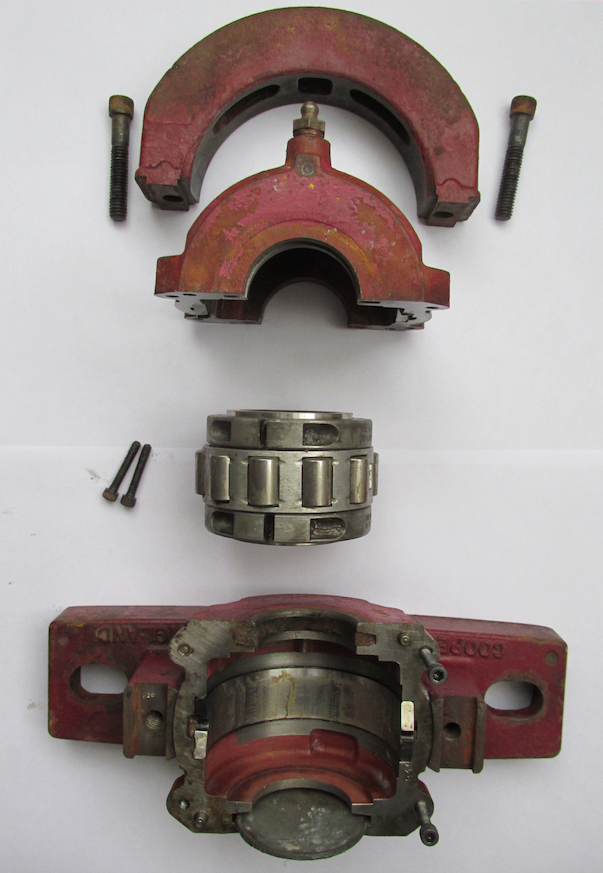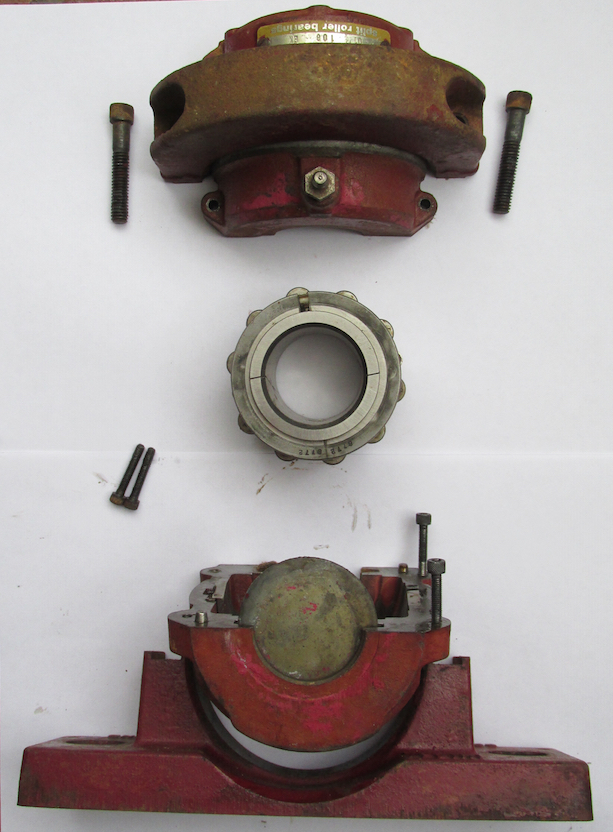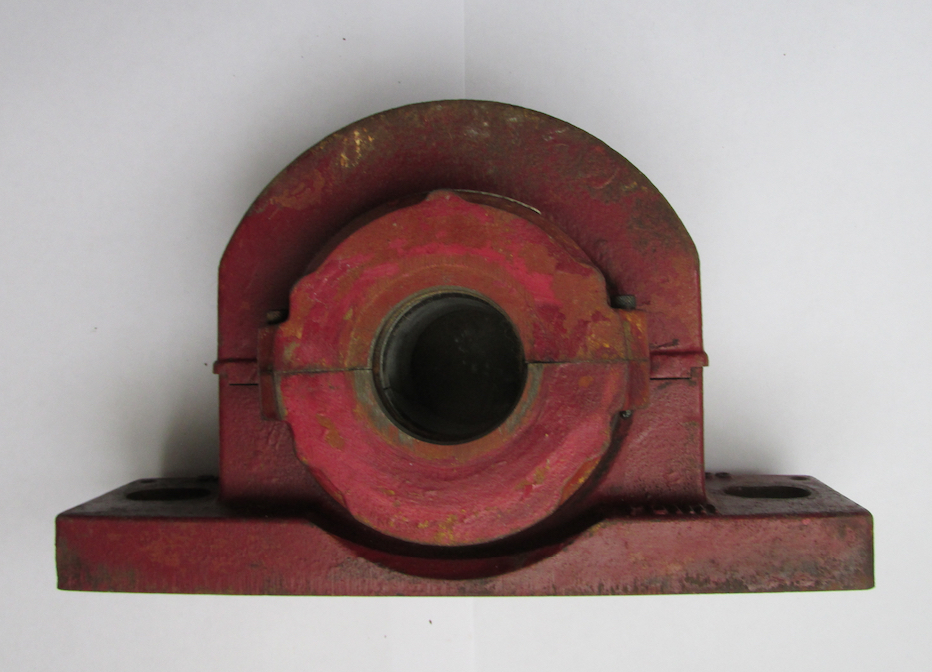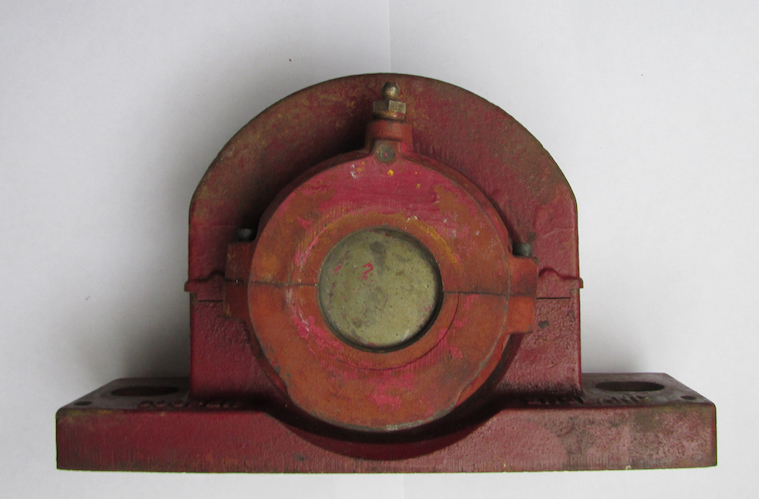 There was an obituary in the Lynn Advertiser in 1923 which similarly entangled the lives and careers of Percy Everitt and Thomas and it is possibly from this source that Hector acquired some of these particular reminiscenses. Fortuitously and more tangibly, he left his various tools to the Museum at Gressenhall after he retired.
His recollections of the two Cooper brothers must refer to Alan and Gerald the two youngest boys. Gerald's name appears on the 1939 Company Report reproduced below with many thanks to Edgar Lovett's grandaughter, Anne Cormie: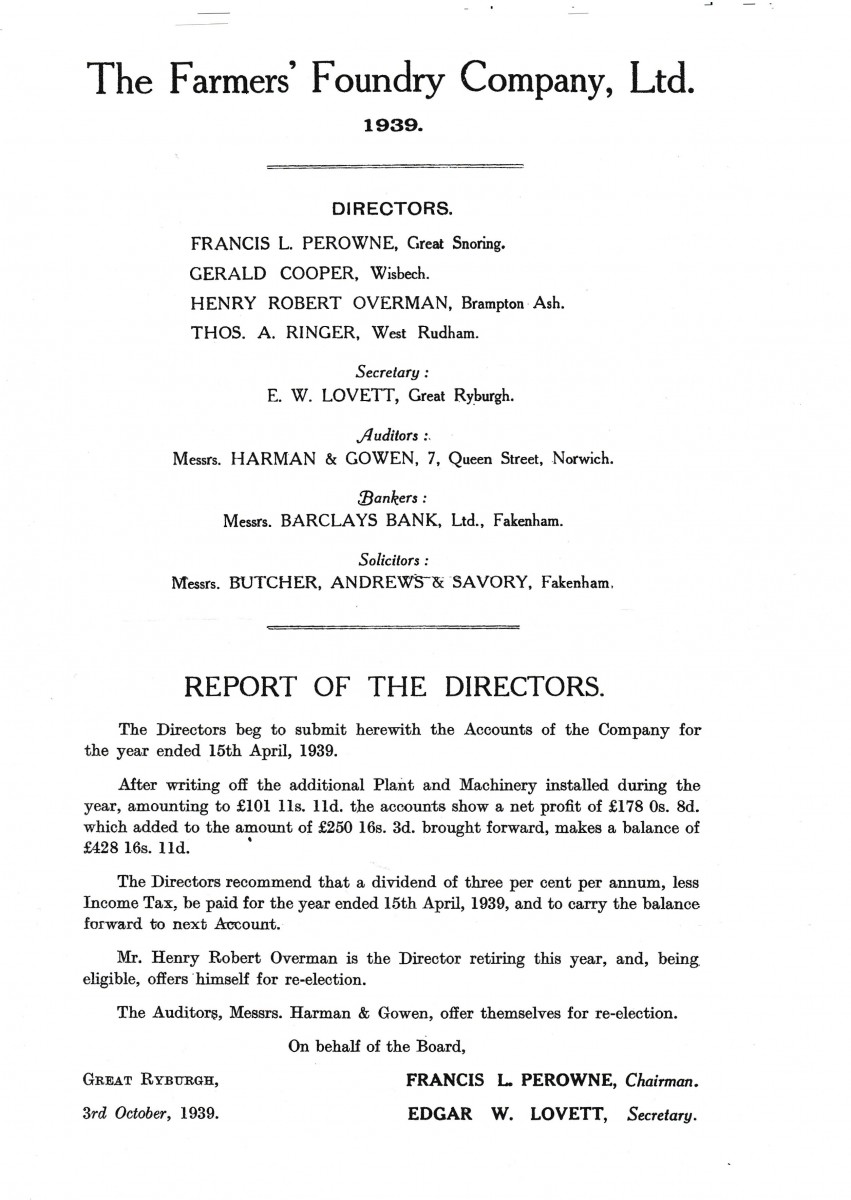 Earlier the same year also saw this advertisement for the sale of shares: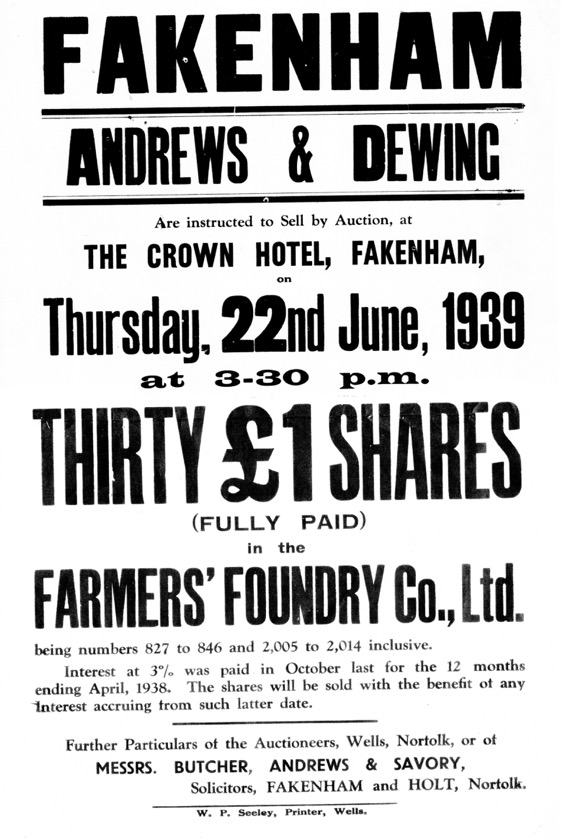 The Lynn Museum has several photo's of Alan and Gerald who didn't join their father but set up their own business making motor cycles, rather than join the family firm.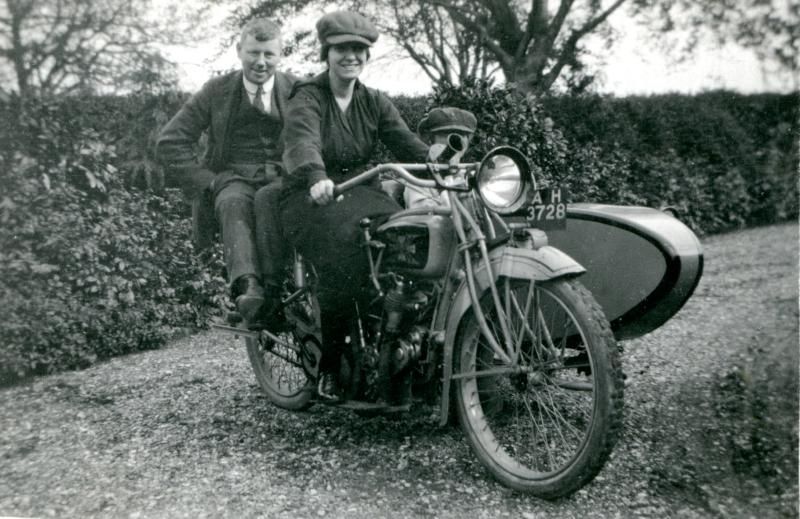 They are seen here below, Gerald on the left at the family house with their mother and father and possibly Marjory their younger sister:
Meanwhile by 1909 Cooper in Lynn had already produced one of those new fangled cars with piston valves.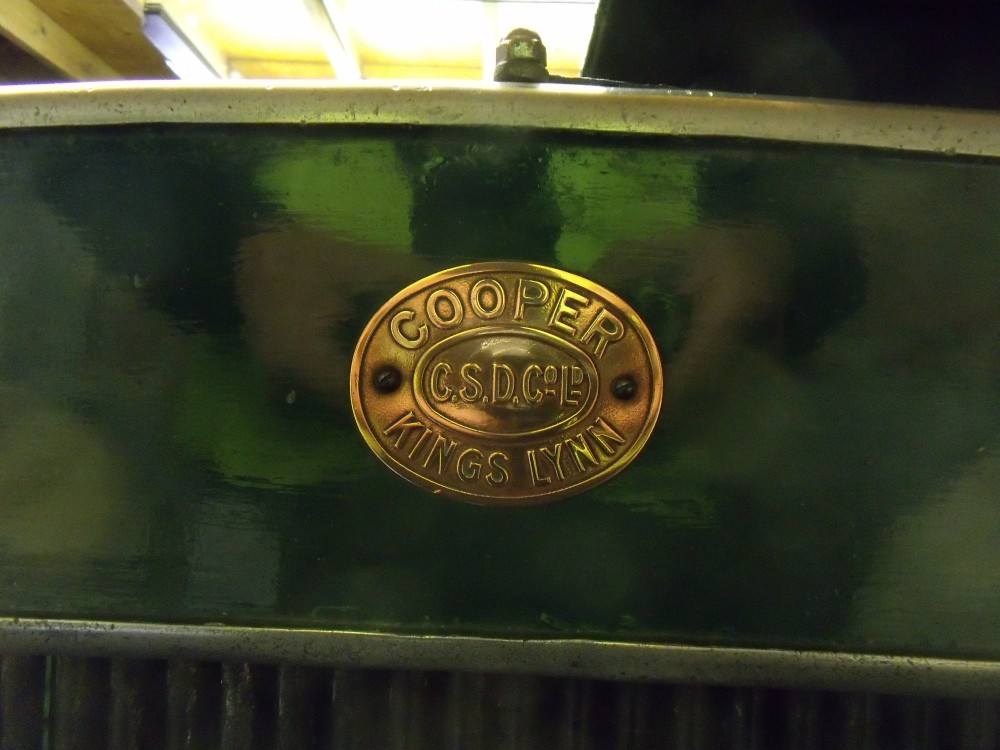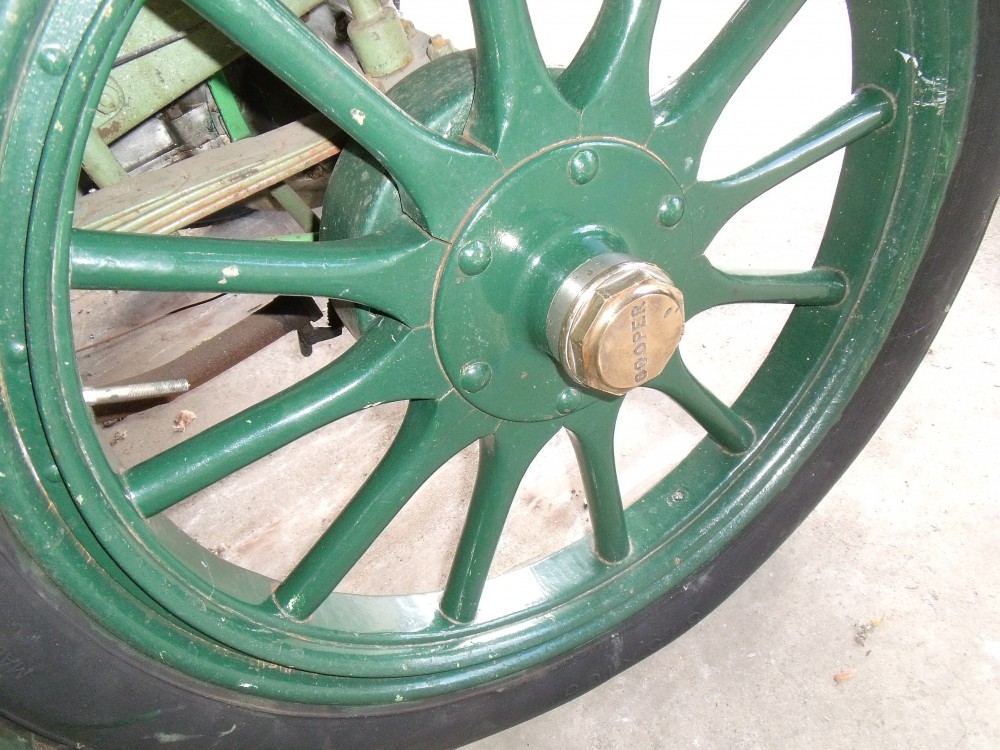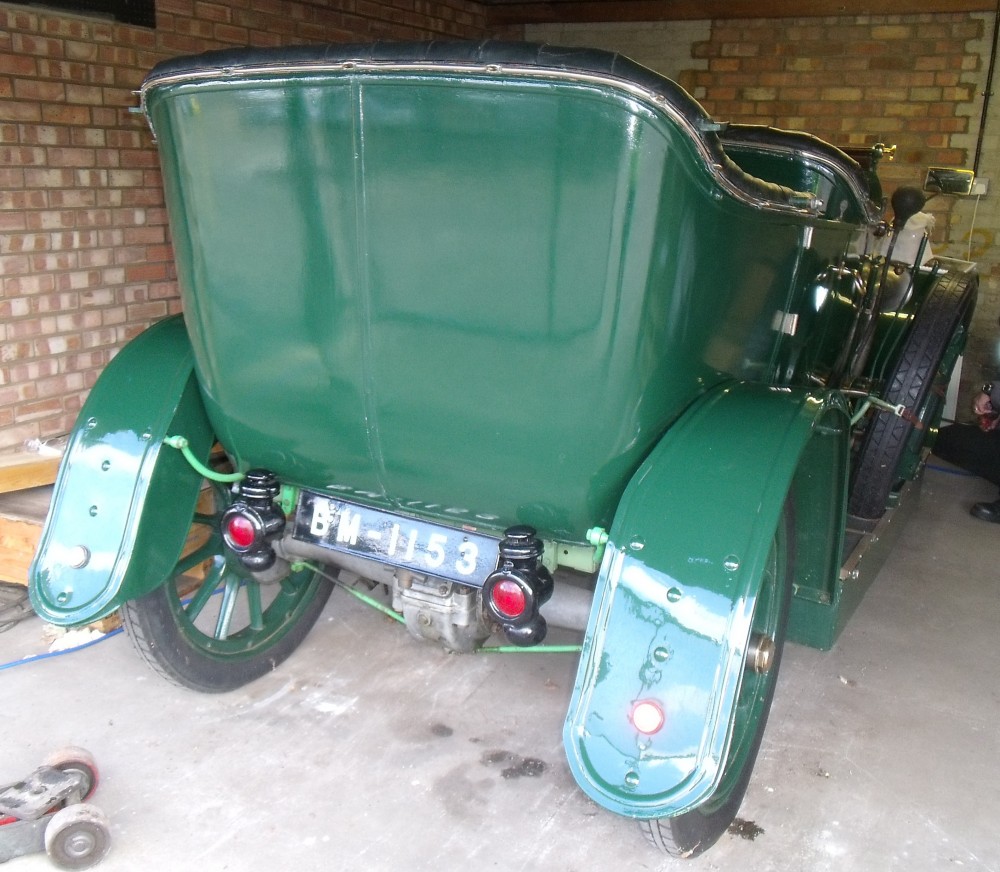 End of Part 2
copyright Peter Trent .2014