The Great Ryburgh Streaker
is the source of the majority of the cuttings on this page and and are reproduced by permission
Today "streaking" is something thought of generally as something of no particular consequence, but clearly in mid 19th Century Ryburgh, the guardians of public decency were in deep fear of the causes and consequences of such outrageous behaviour:
Norfolk Chronicle May 30th 1868:
Indecency.- At the petty sessions held at Fakenham, before Thomas Karslake Esq., and the Rev. R Phayre, on Monday last, a person names Rowling, upon his own admission , was convicted of a most flagrant act of indecency, in running a race on one of the public roads in the parish of Great Ryburgh, in a perfect state of nudity. His competitor, in the race for a wager of about 10/-, was a man occupying a large farm between 500 and 600 acres in the same parish, to which he was let into possession by tender at Michaelmas last. If this is the result of letting farms by tender, little can be advanced recommending the mode of letting in this or any other county. The respectable in habitants of the parish would have most unpardonably failed in their duty had they not brought such a scandalous outrage of all that is decent to the notice of the magistrates of the district.
The name Rowling is not a Ryburgh name, but spelt Rawling it is a familiar name to this day. The Norwich Mercury on the same day sets the record straight but doesn't reveal our well to do farmer: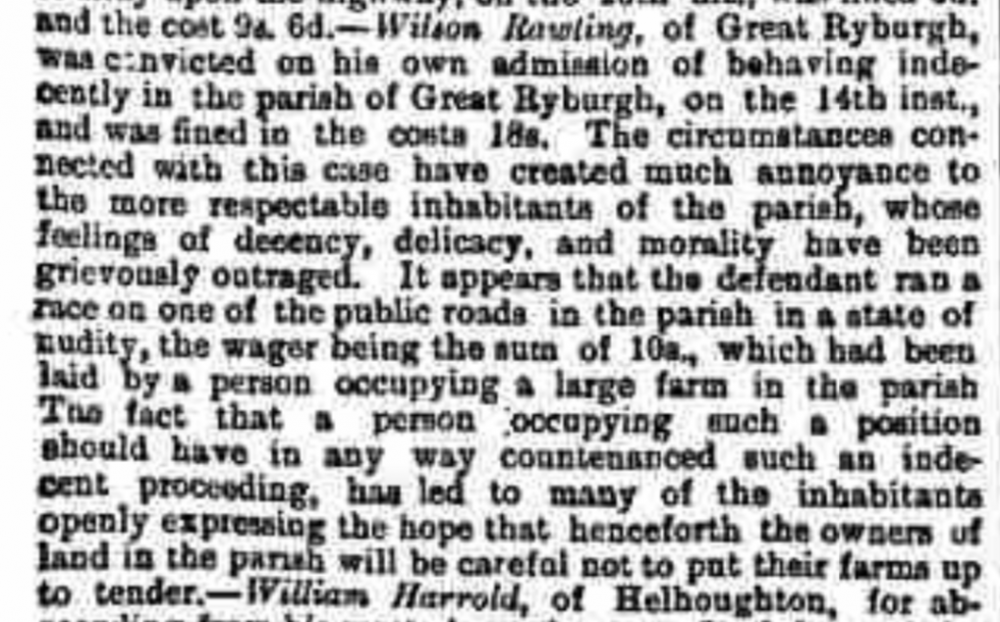 There were but two farms of that size at the time. Westwood Farm was farmed by the Chambers family who we have met in the debacle over the coal at Ryburgh Station. They need to be discounted because the family had been long term tenants of the farm from prior to 1860 and for years after. This just leaves Highfield, which had a change of tenancy between 1864 when White's Diectory has Francis Gardner at the farm and the Census of 1871 when Robert Dodd was tenant. Dodd's elder son Ephraim was 5 at the time and born in Great Ryburgh indicating that they could have been tenants by 1866 at least. He was clearly a character who "sailed close to the wind" as can be seen in this extract from the following year.
Bury and Norwich Post (and other papers) January 5th 1869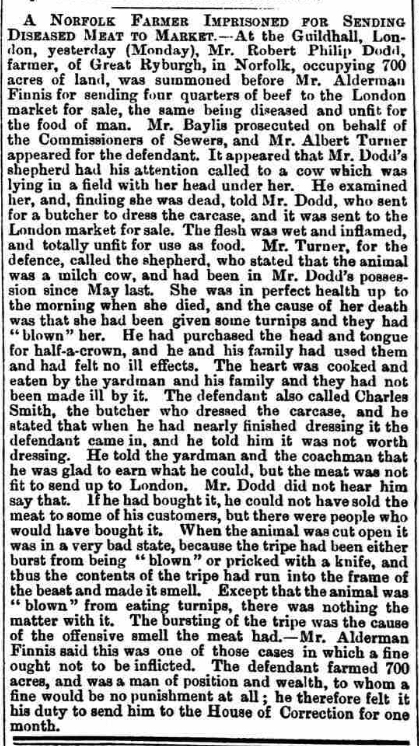 Bury and Norwich Post (and other papers) January 26th 1869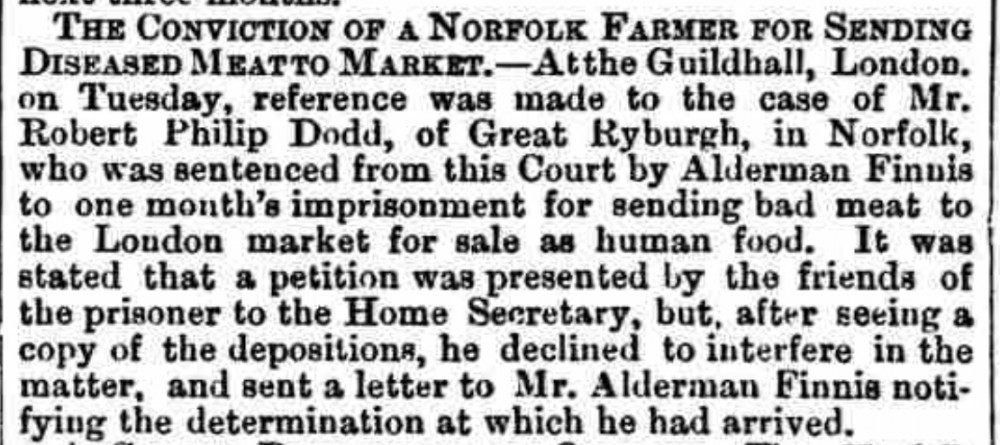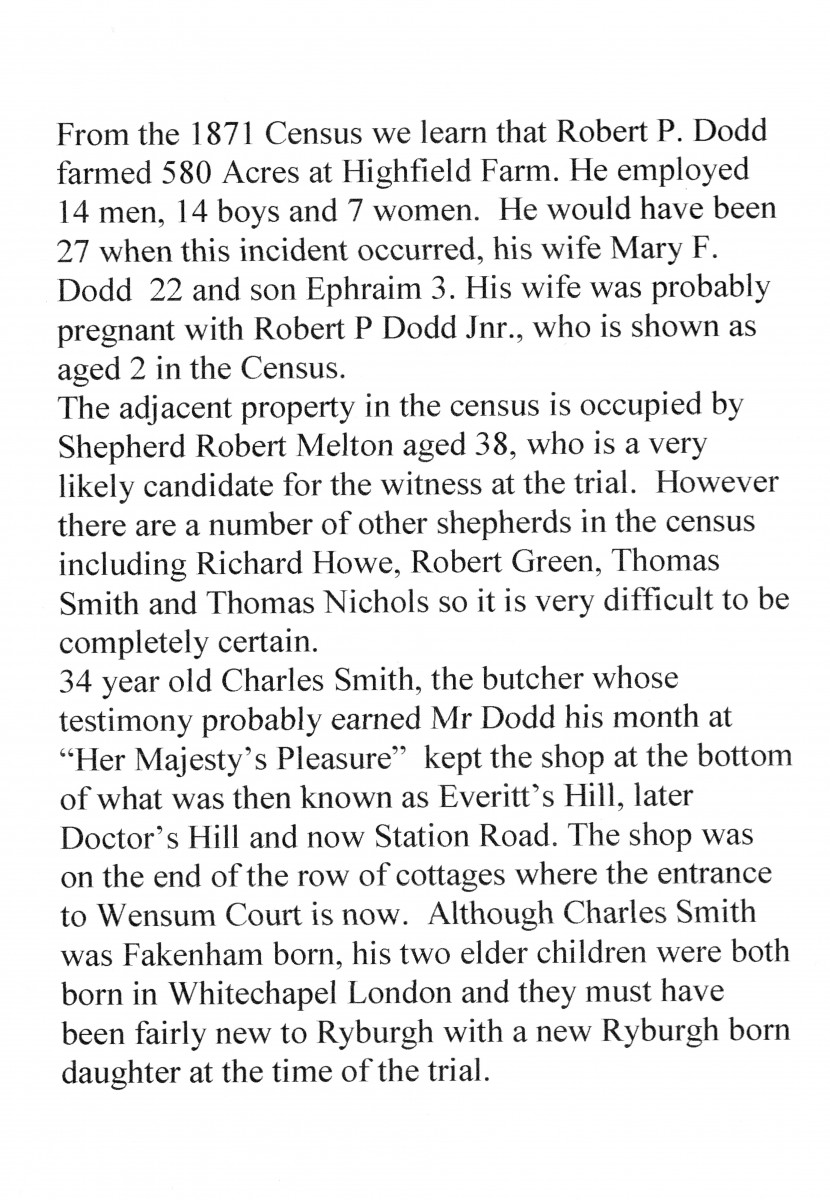 **************
More to come