Views of Ryburgh
Great Ryburgh is not without its fair share of commercial postcards. This page has been started to try and collect as complete an online archive of Ryburgh postcards as possible. If you have one that is not included and would be willing to share it on the site please get in touch.If you are able to help with more accurate dating, we'd love to hear from you.
In addition to my own collection many of these images have been supplied by a number of people including the late May Hall, John Hazel, David Howe, also Jenni Holmes, Keith and Shirley Howell, Stanley Judd, Richard of the Norfolk Pubs website and others to whom very many thanks. The latest views at the end of the page have kindly been copied for me by Mr Gerald Lamont of Fakenham for which I am very grateful. I always believed that the 1914 view of the church interior facing West No 64 below published by Jarrolds ought to have views from the other points of the compass and Gerald has proved me correct with a view facing East. No 95. Roll on N & S!
As of September 2022 I have donated my collection to the archive of Picture Norfolk, considerably boosting their holding of Ryburgh cards! Upon my visit to the Archive, I found one new view of Little Ryburgh "New Churchyard" No 104 now making the sum total of 2 for our more modest neighbour. There must still be more to come to light so I am still collecting!
Over the course of time, it is hoped to give a little more of the history of some of the cards from the message and other details on the reverse. These will have a blue numbering to create a link to the page:
1. Mill Road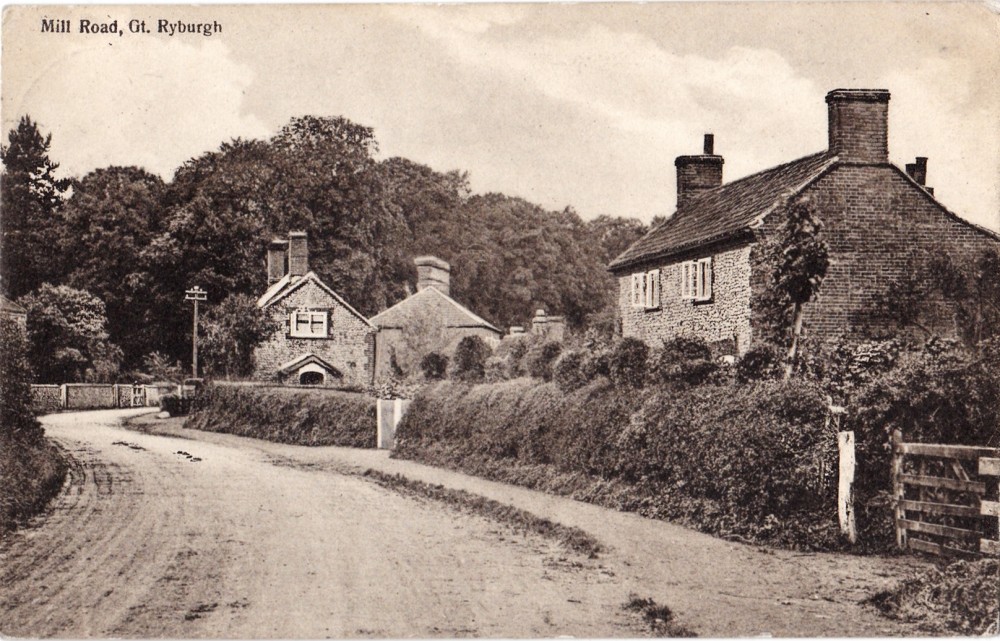 2. Station Road posted 1917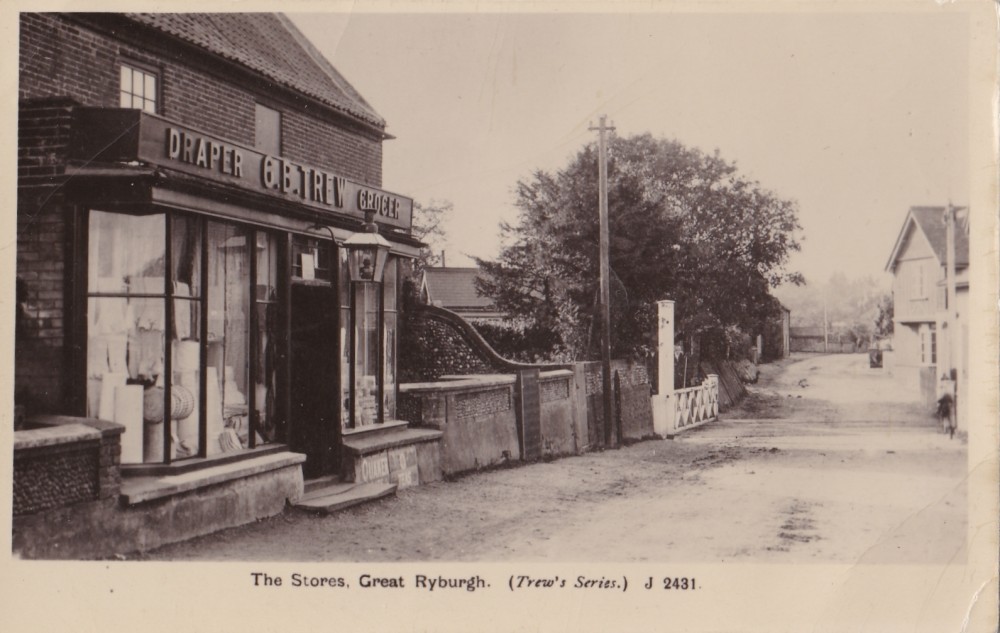 Published by S.T.Stangroom " Cash Supply Stores" Whissonsett and Mileham
No series number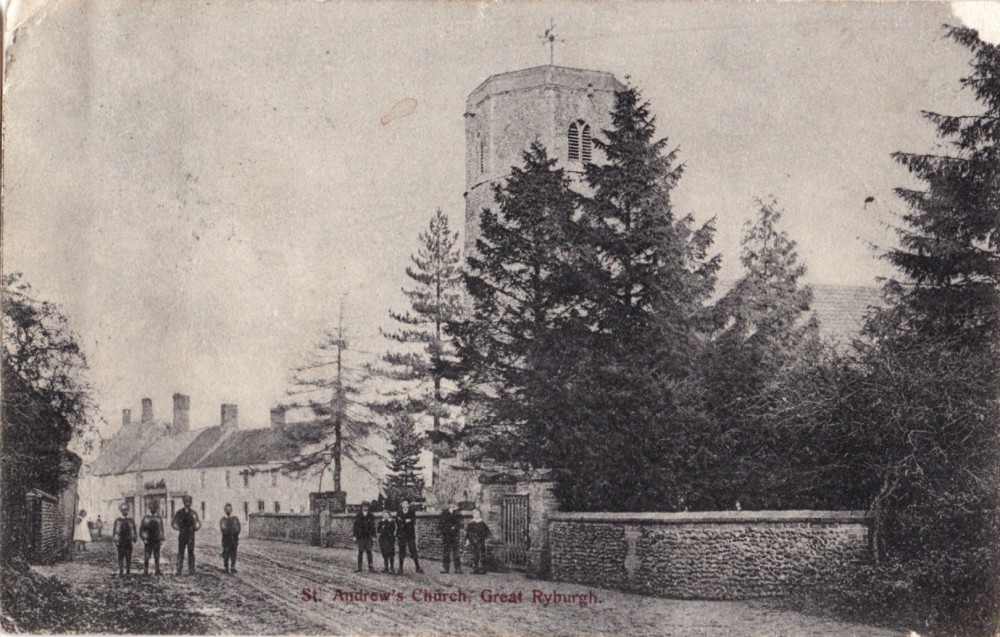 4.The Church as restored by George Tatham
Series number 659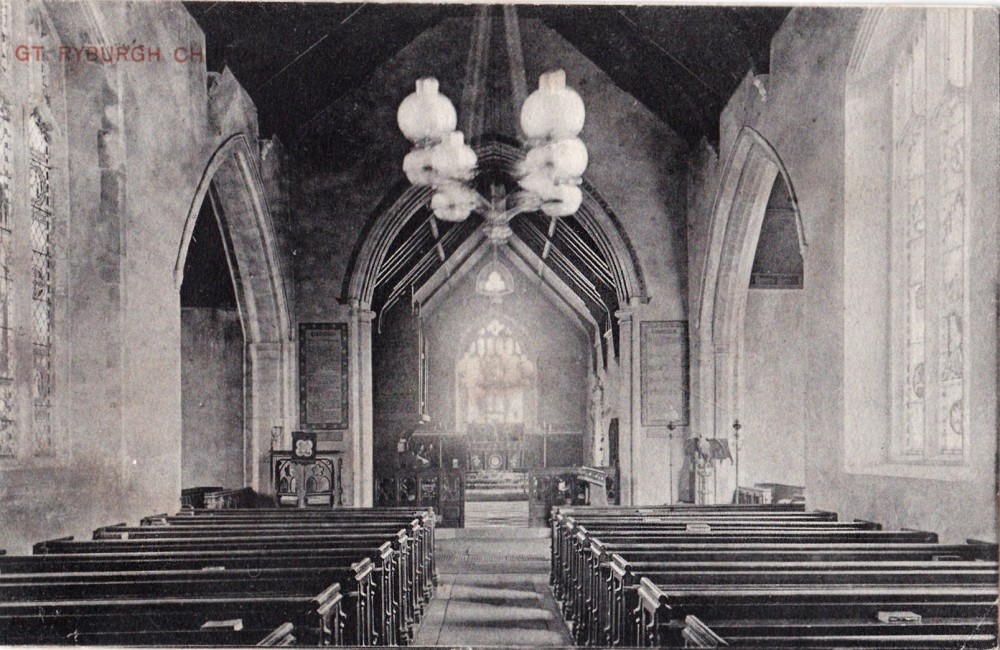 5. The Mill posted Feb. 1905
Published by S.T.Stangroom " Cash Supply Stores" Whissonsett and Mileham
No series number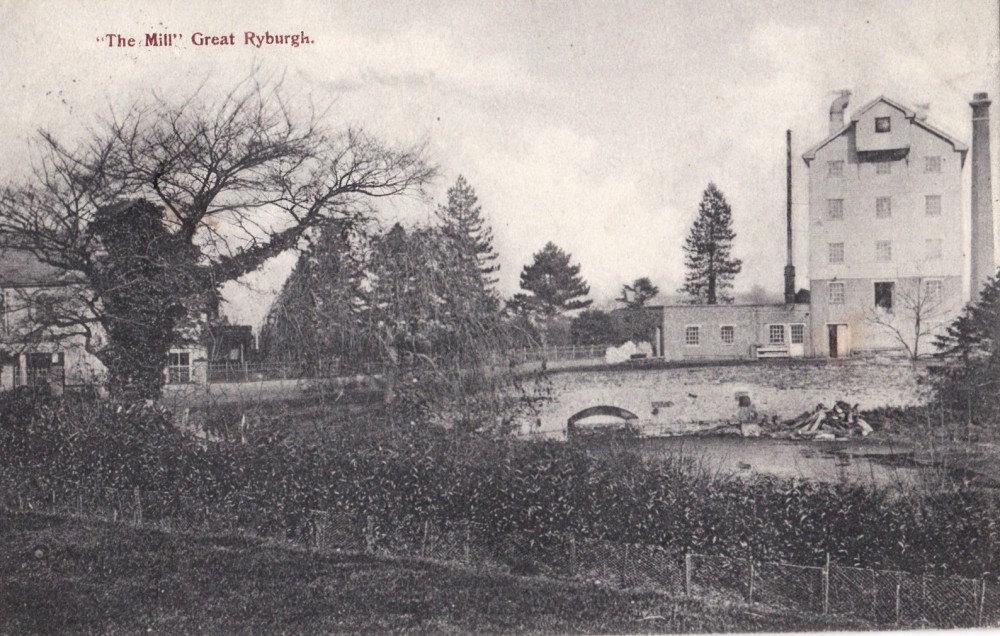 6.Norwich Road gatehouses posted 1916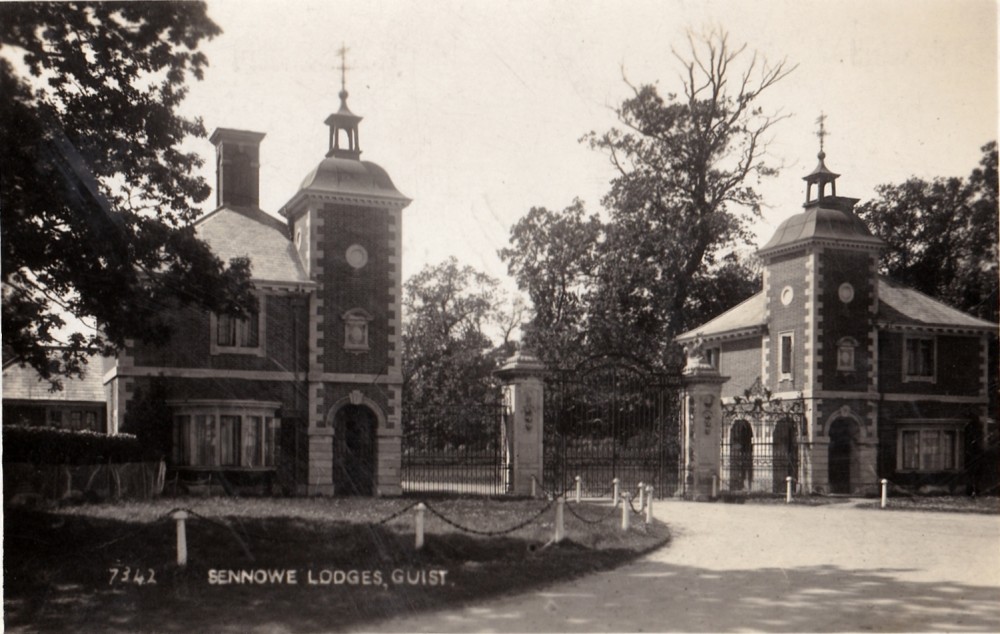 7. Maltings Cottages Fakenham Road posted 1921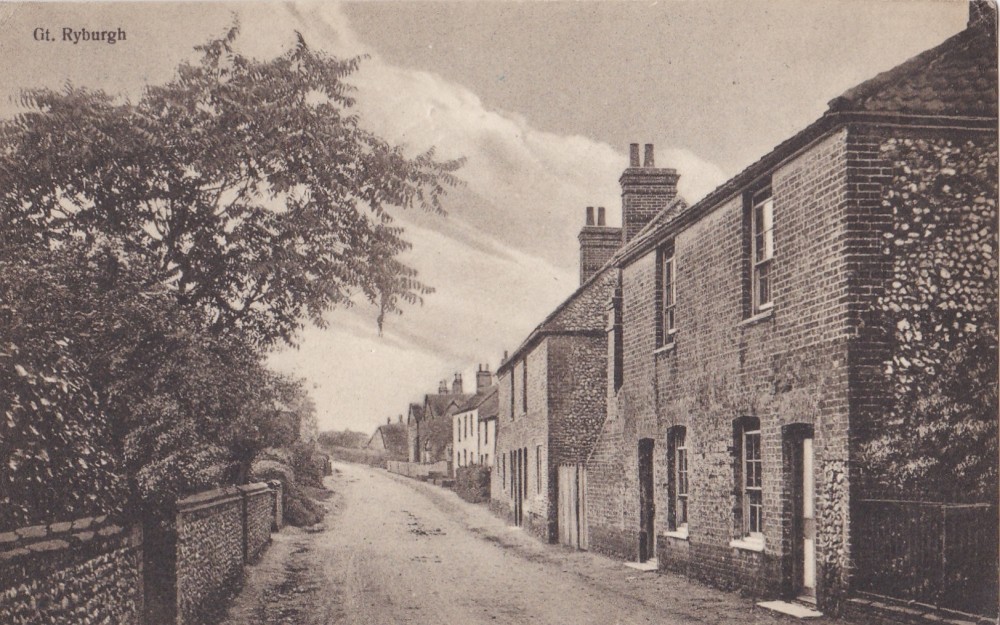 8.Fakenham Road Cottages foreground left now demolished.
.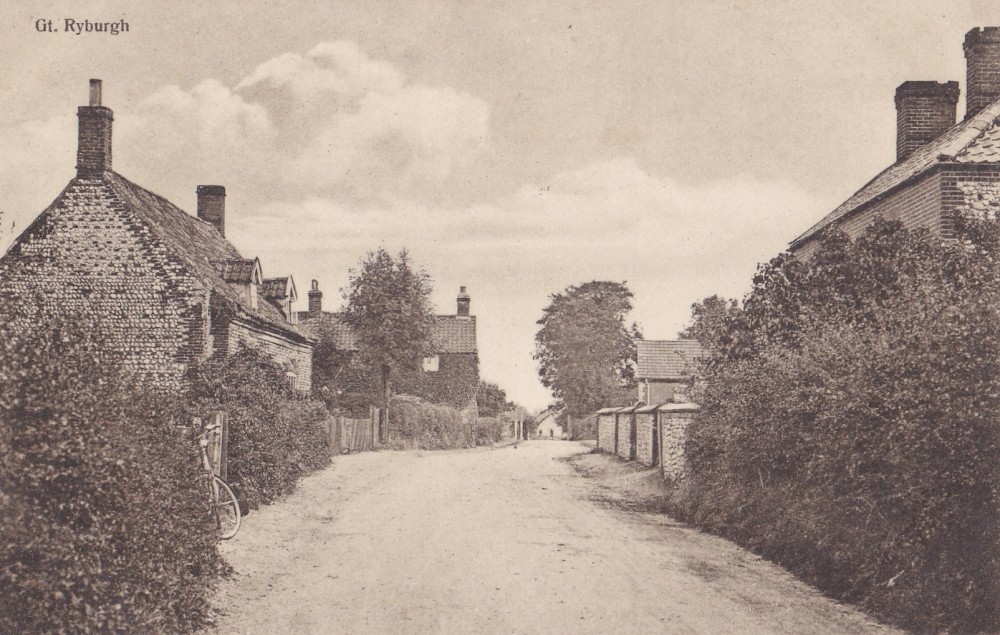 9. The bottom of Station Road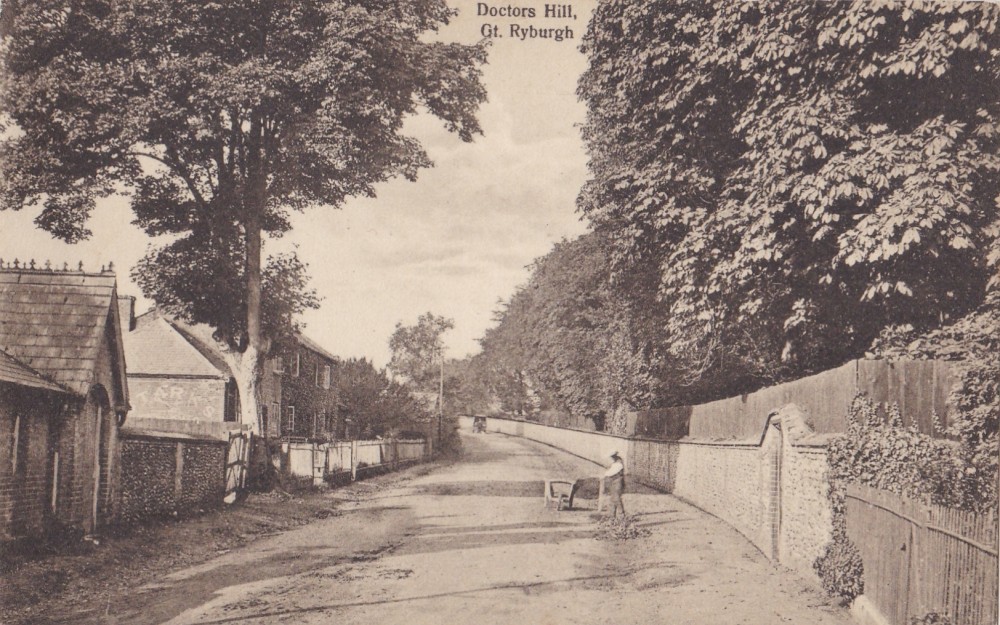 10. Mill Road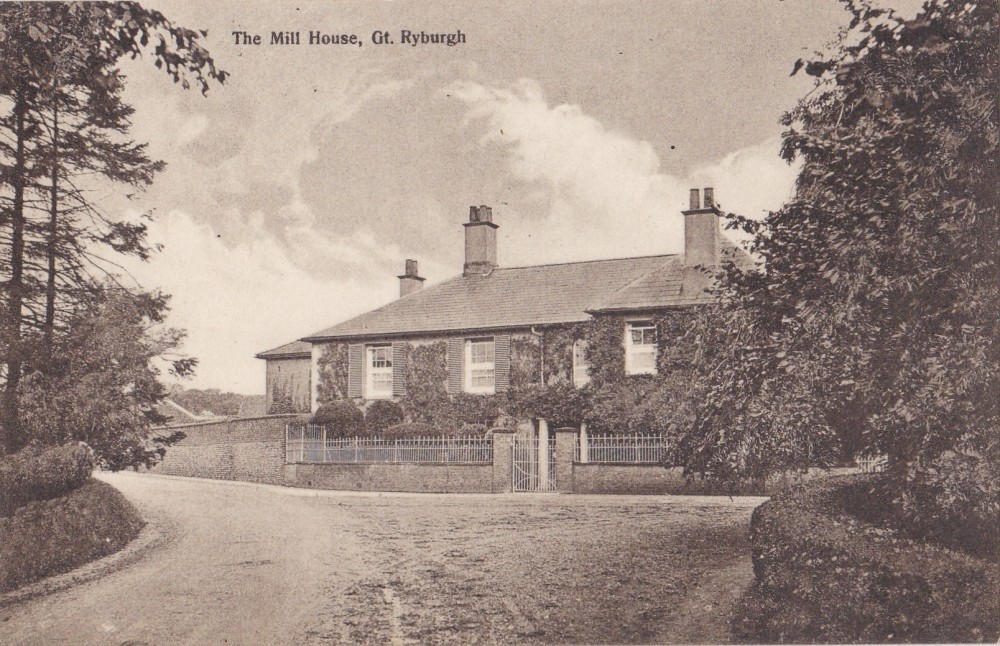 11. Station Road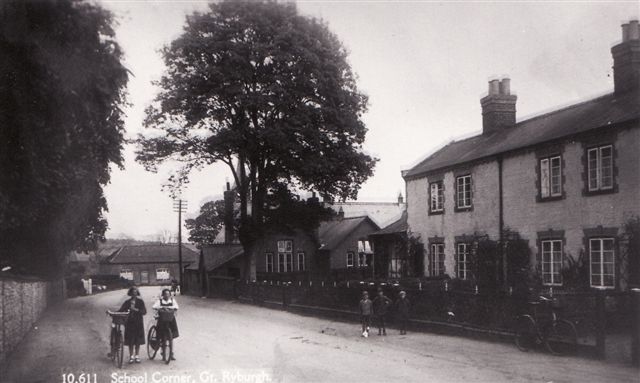 12. The School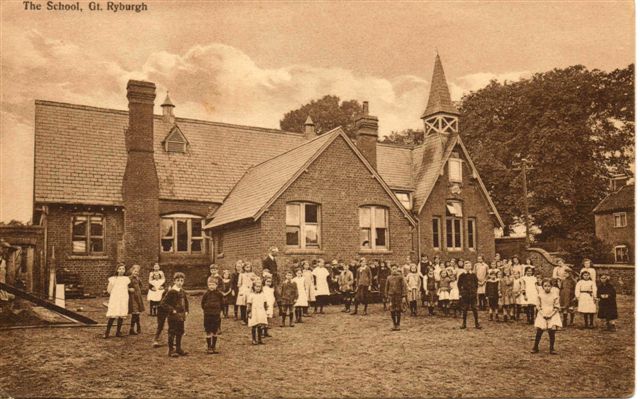 13.The School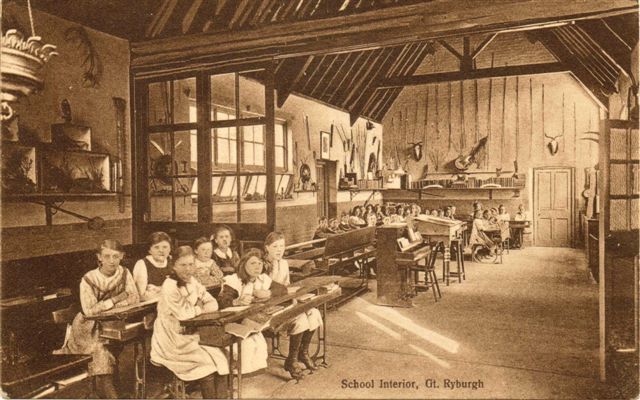 14. Station Road Posted 1906
Series number 663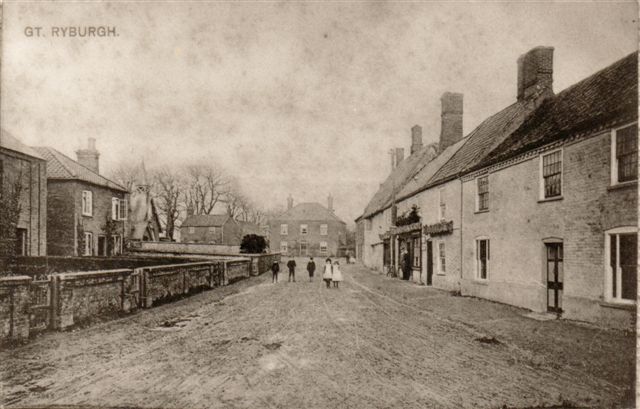 15. Station Road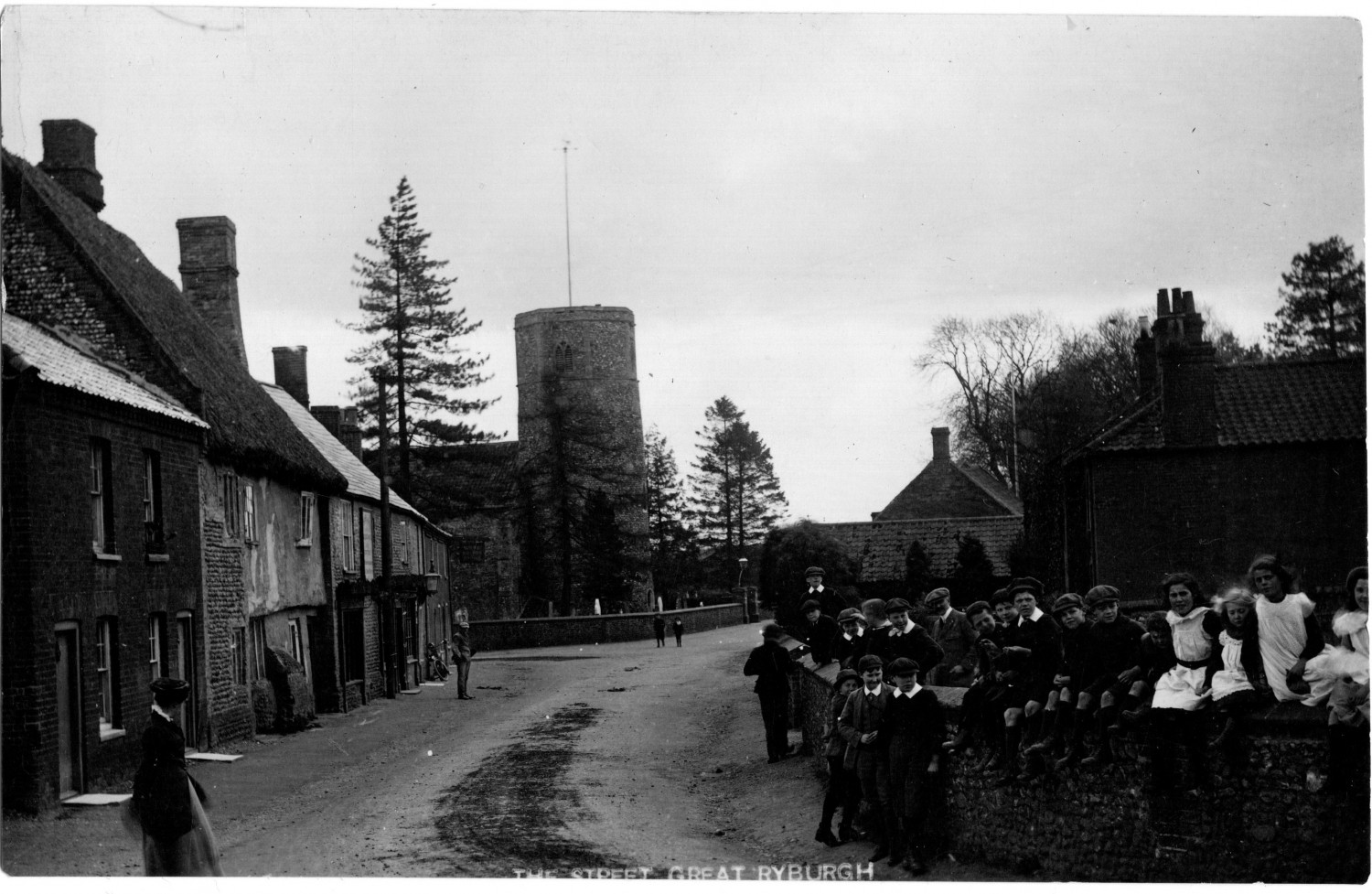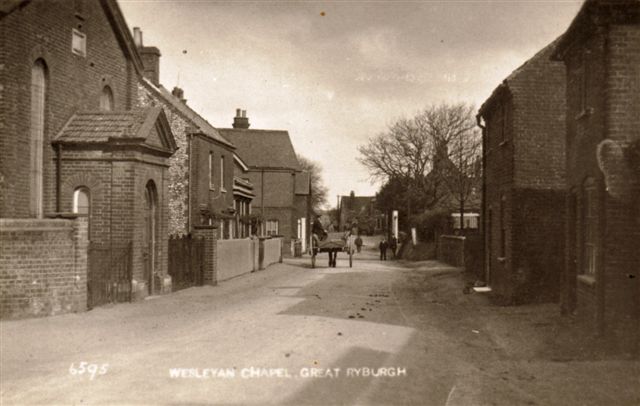 17. Station Road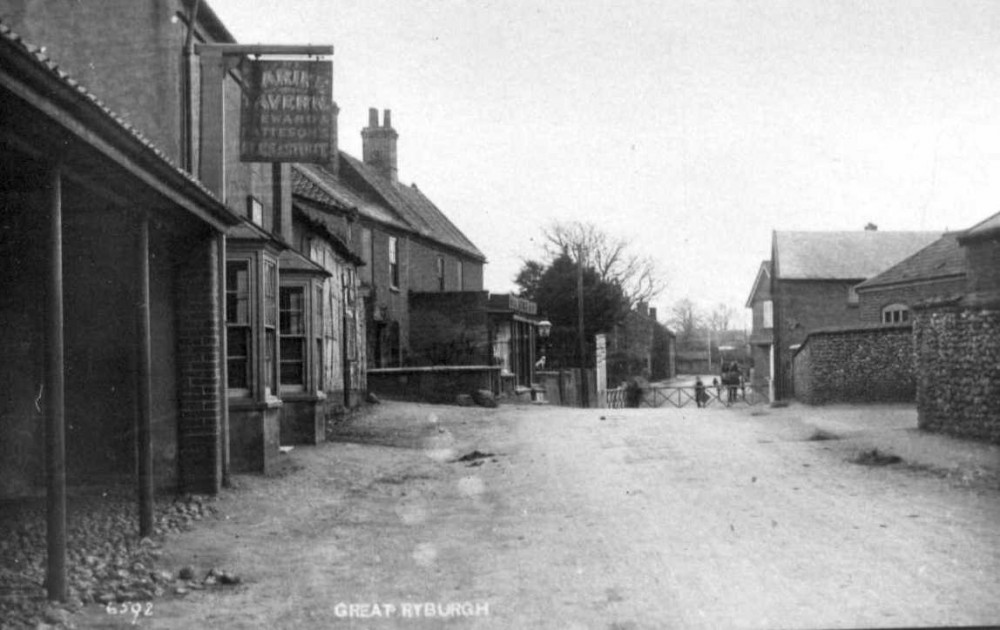 18. Fakenham Road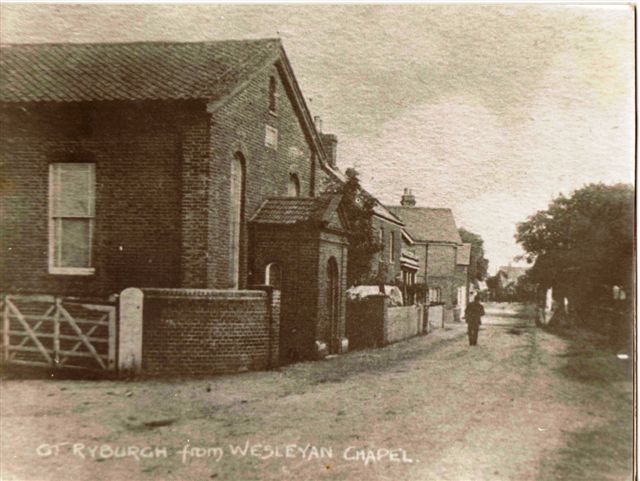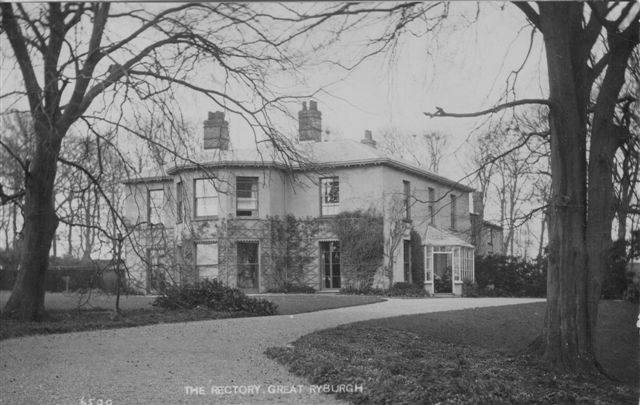 20.Norwich Road Gatehouses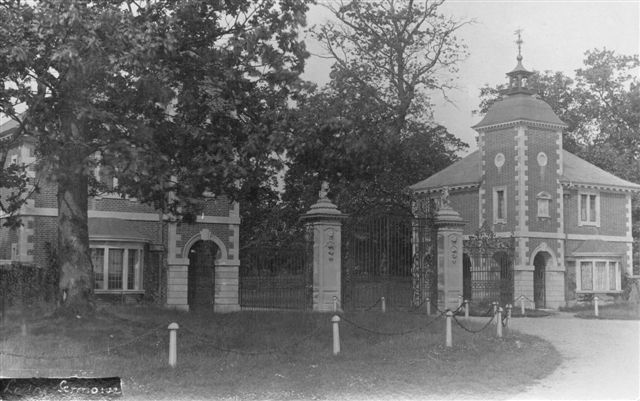 21.Sennowe
22.Elmham Road Gatehouses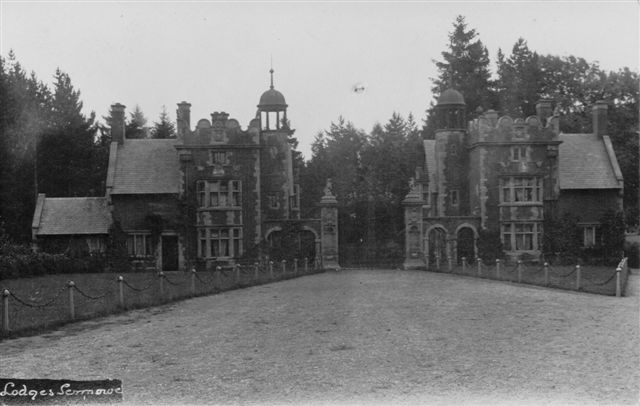 23. Sennowe Posted April 1905
Series Number 665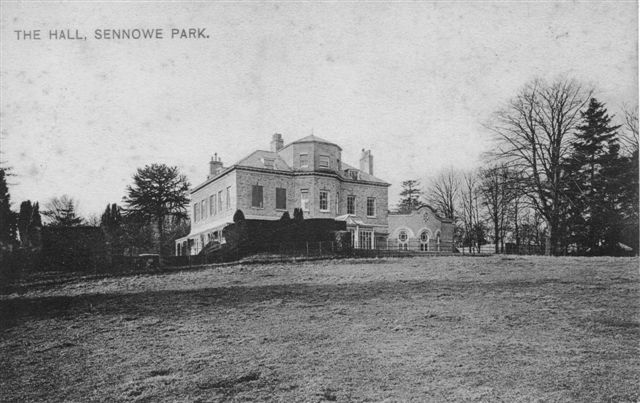 24.Sennowe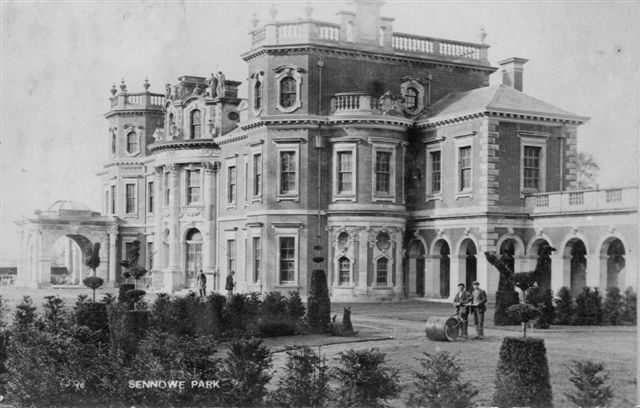 25. The Church from the South East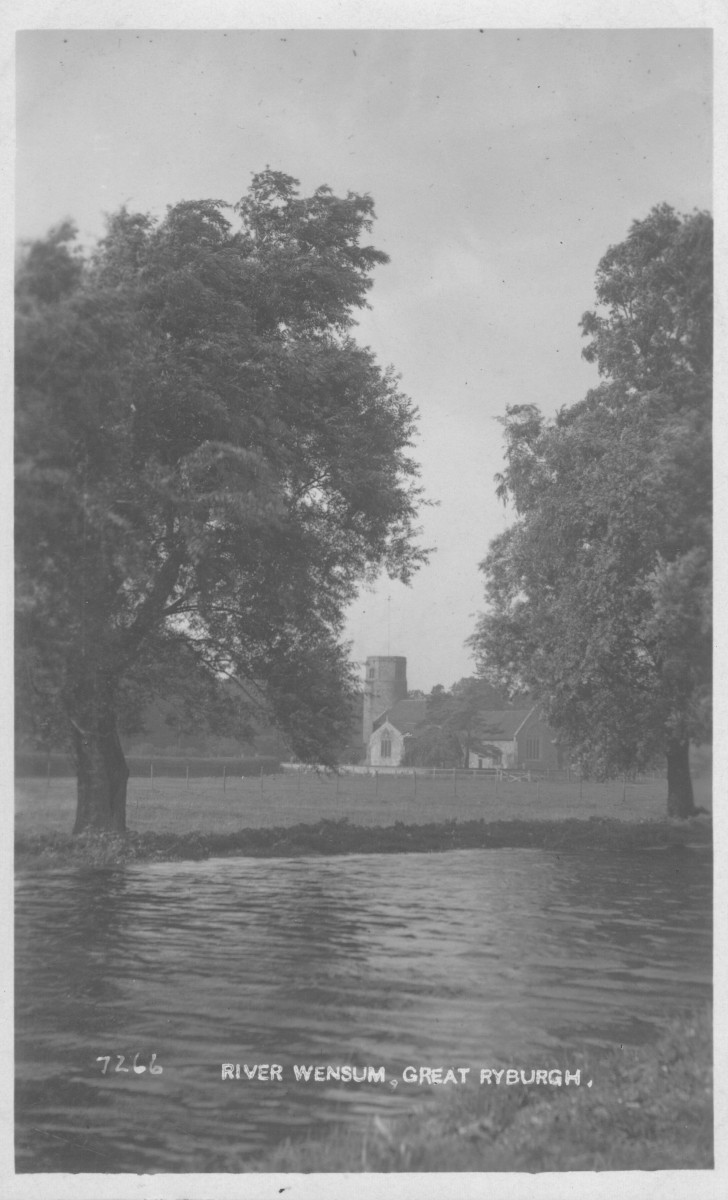 26. The Station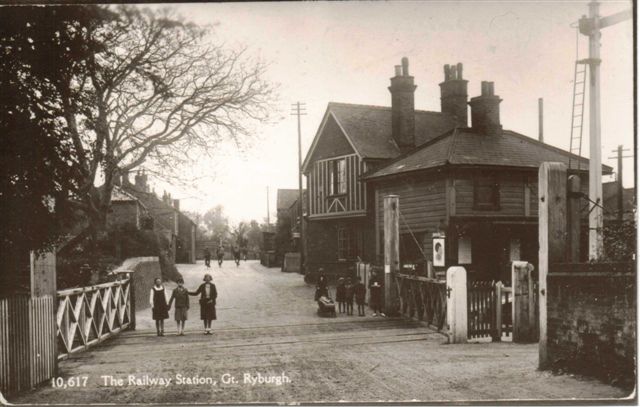 27. The Maltings Posted March 1906
Published by S.T.Stangroom " Cash Supply Stores" Whissonsett and Mileham
Series number 699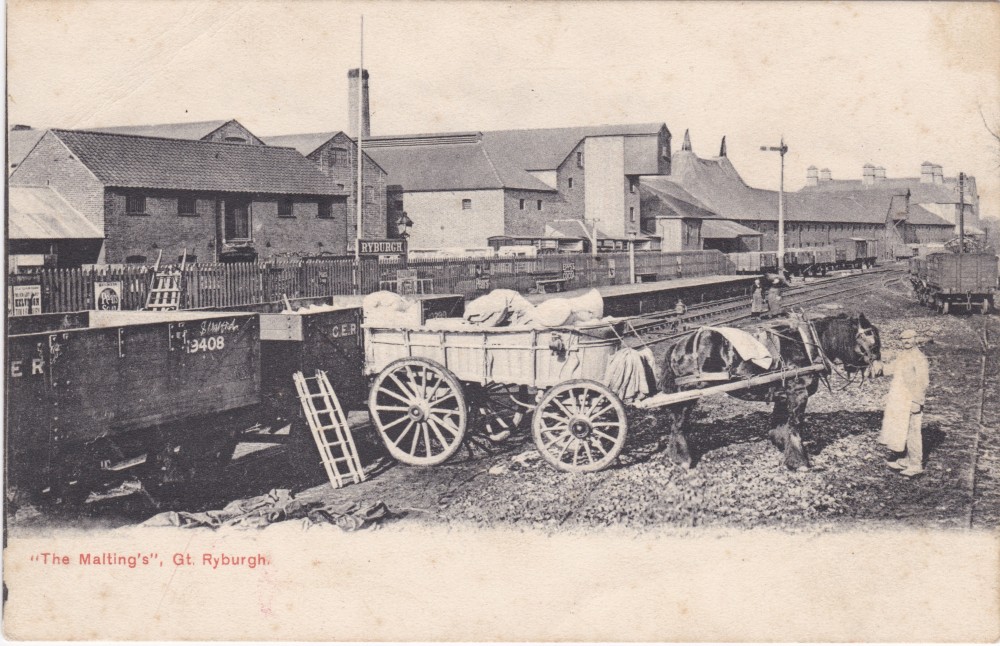 28.The Church posted 1905
Series number 669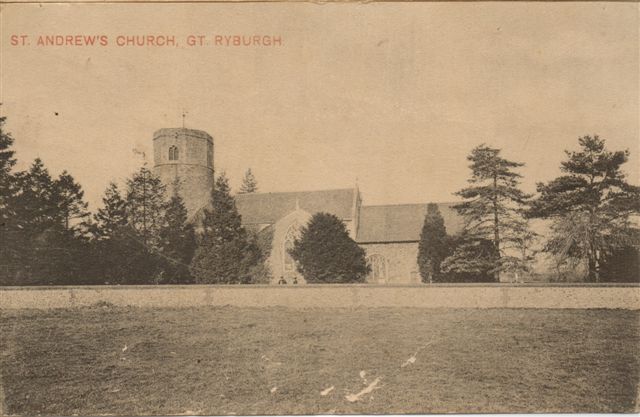 29.The Street Little Ryburgh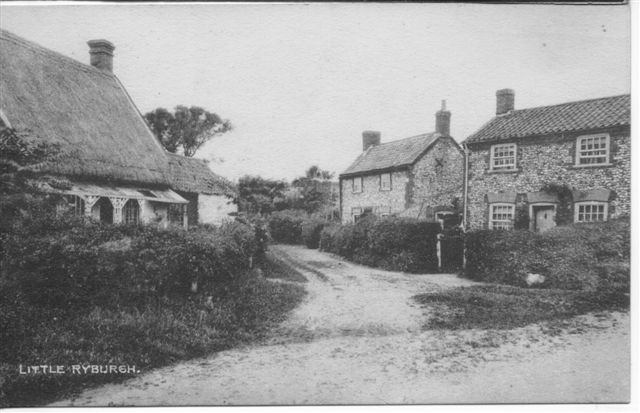 30. Sennowe
31. Sennowe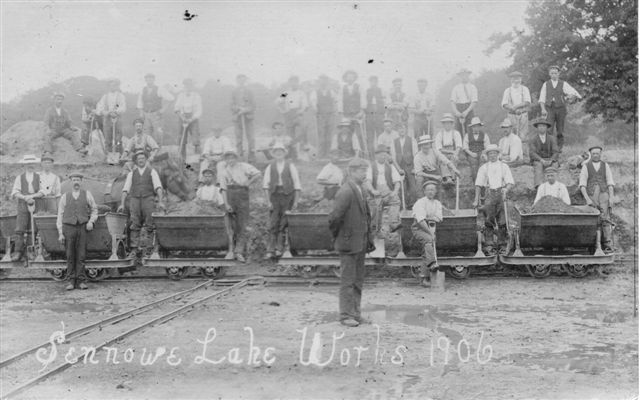 32. Sennowe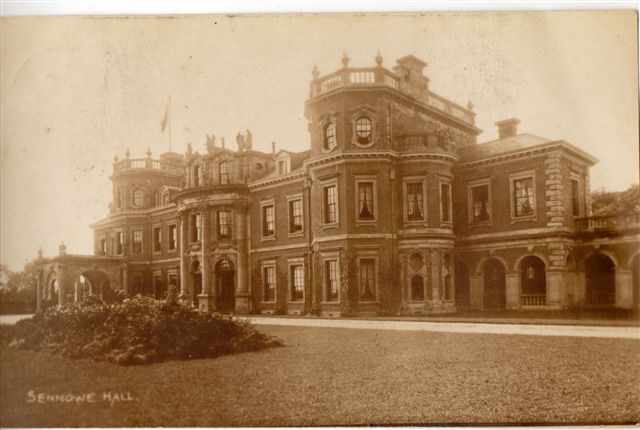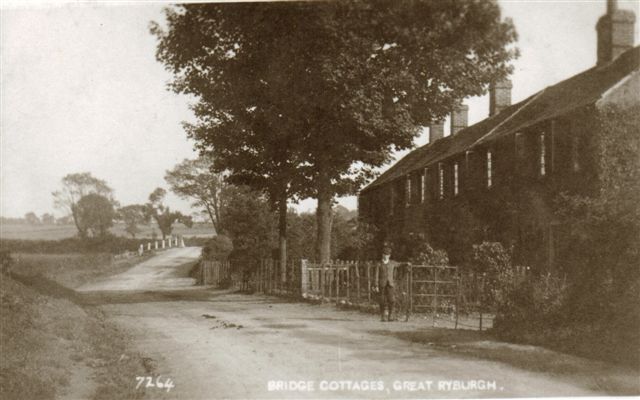 34. Fakenham Road ,Primitive Chapel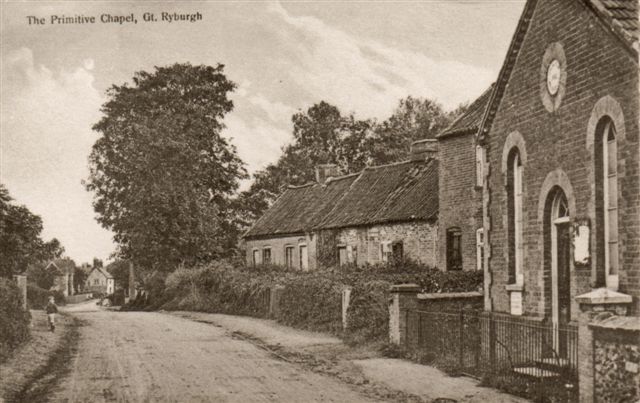 35. The Mill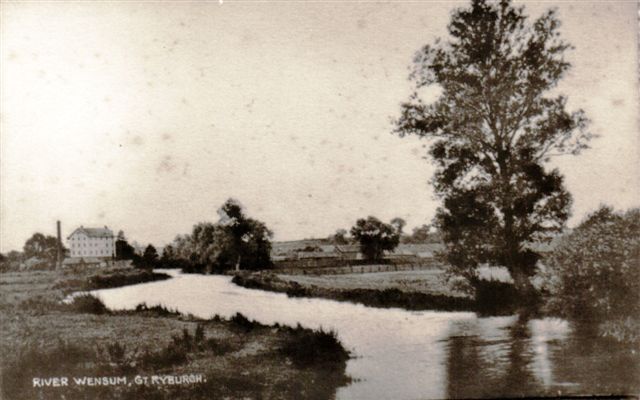 36.The Mill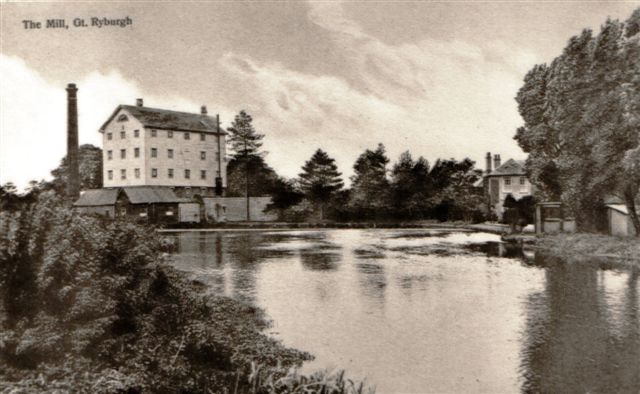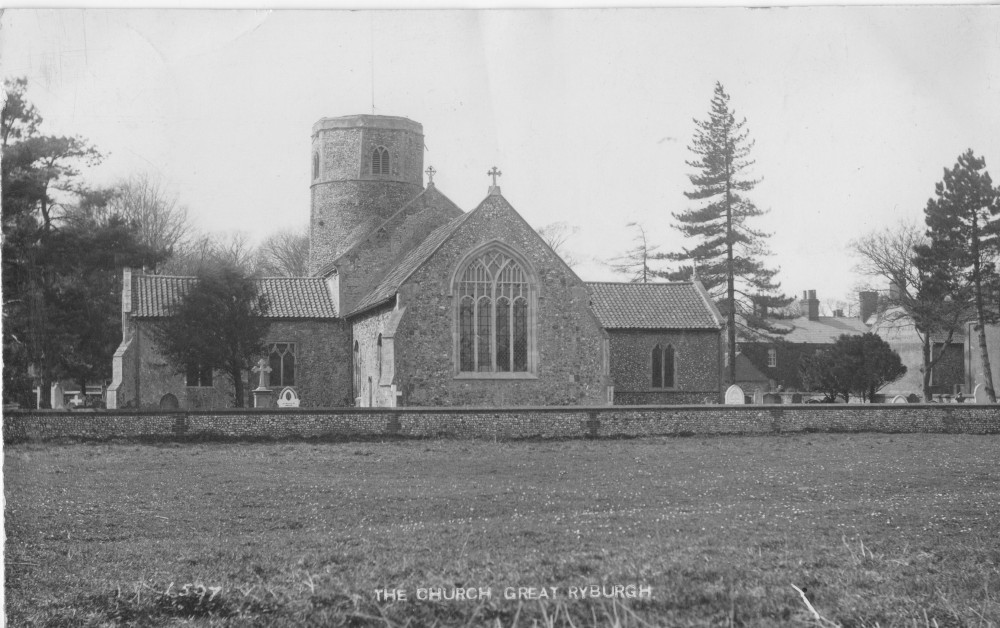 39. Station Road
Mr Holman and the school children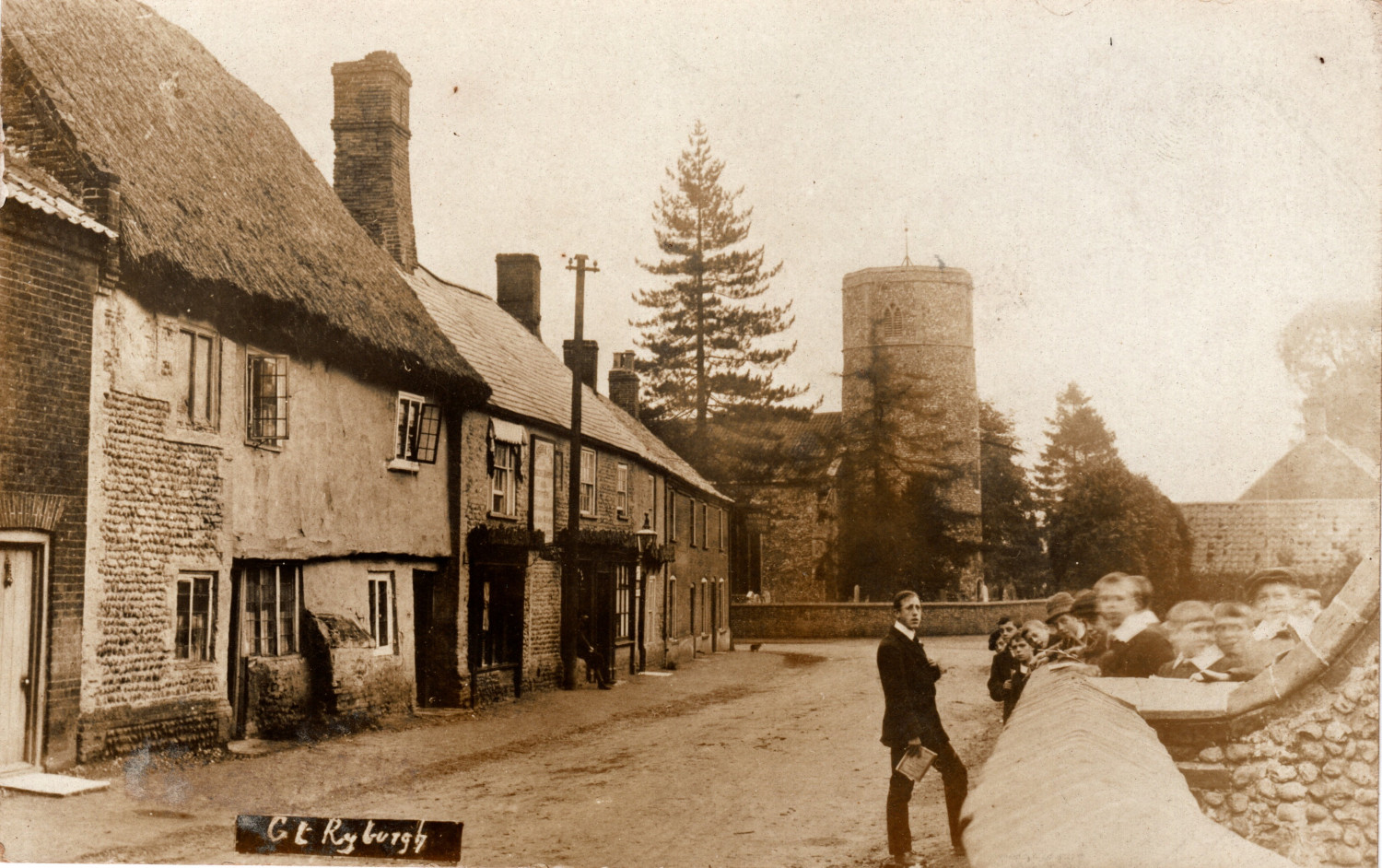 40.Starks Shop and Post Office in Station Road (cards date from 1920)
published by G.Stark and Son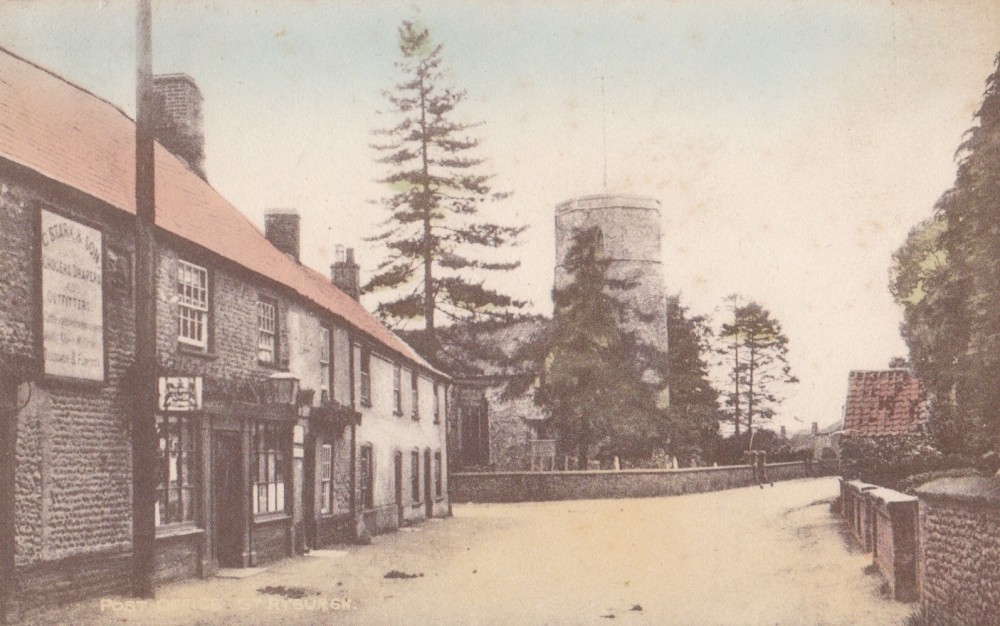 41. The Church posted 1914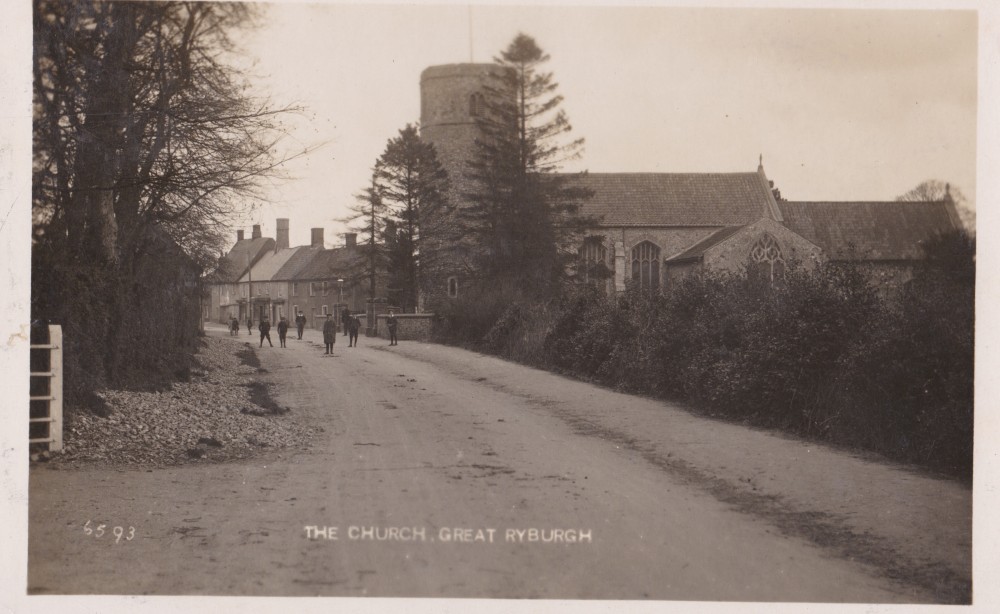 42. Maltings Cottages Fakenham Road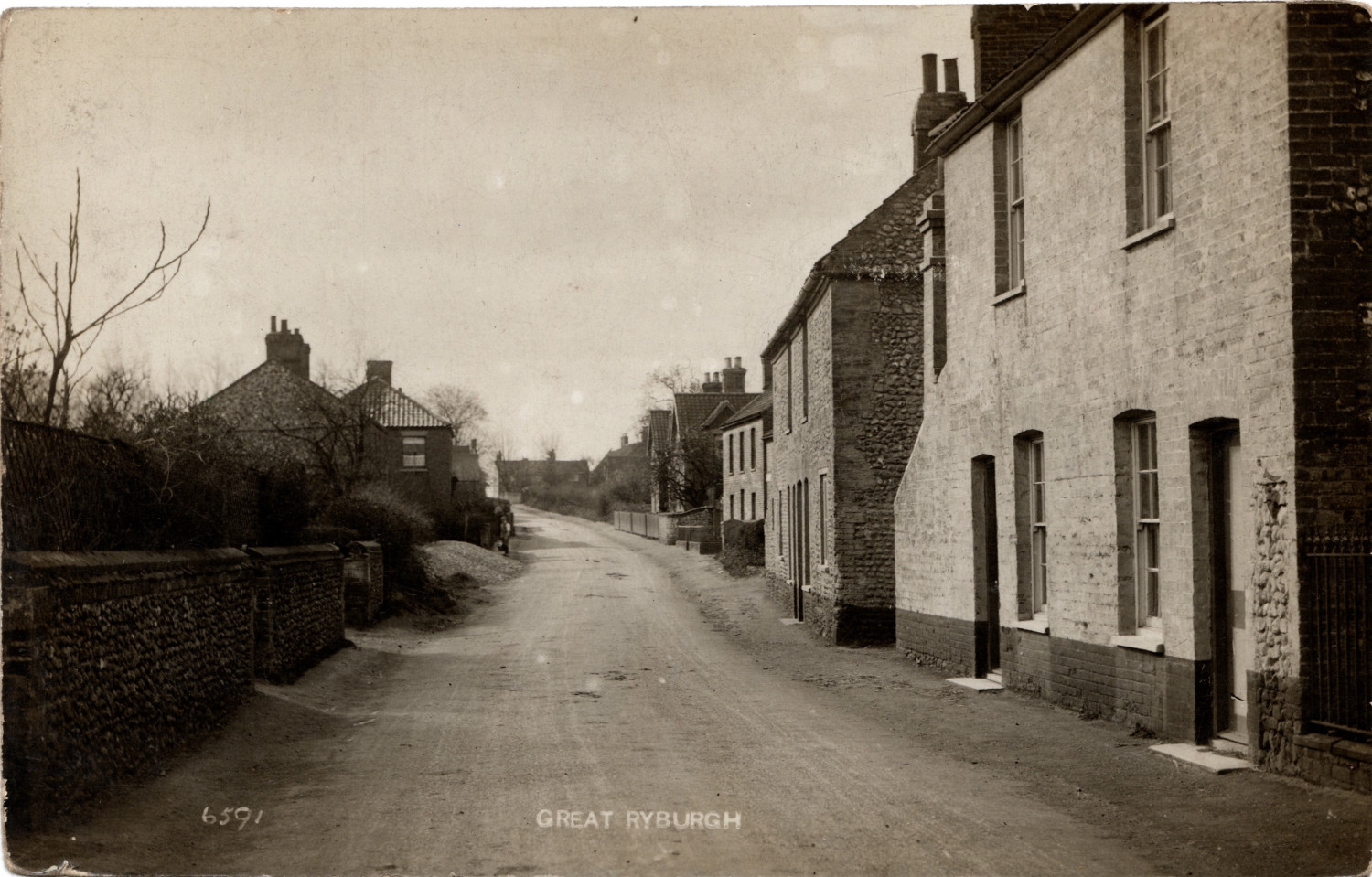 Posted by Revd F.H.Tatham Dec 23rd. 1910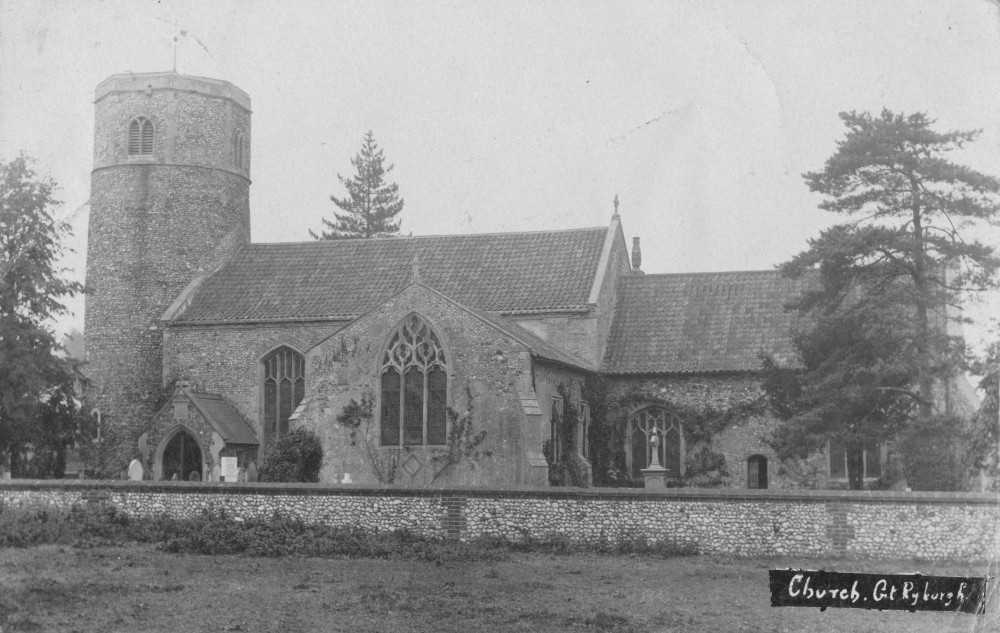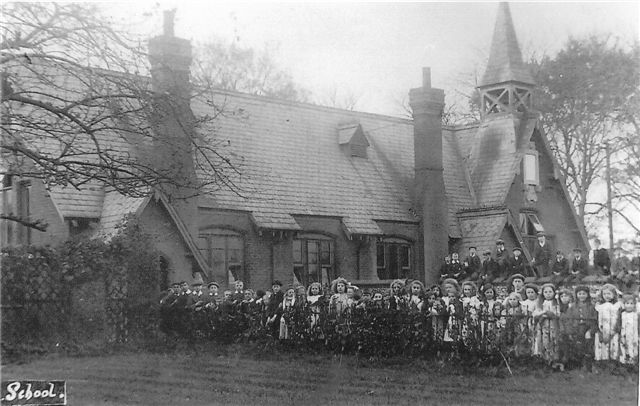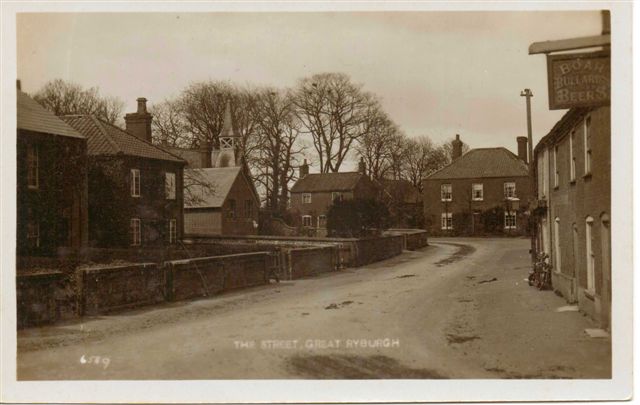 46. Station Road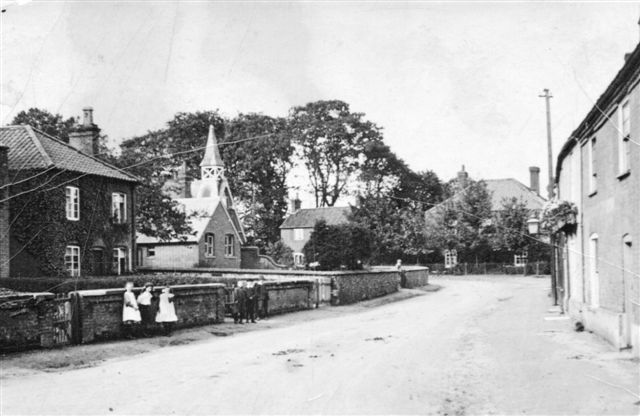 47. The Church posted 1926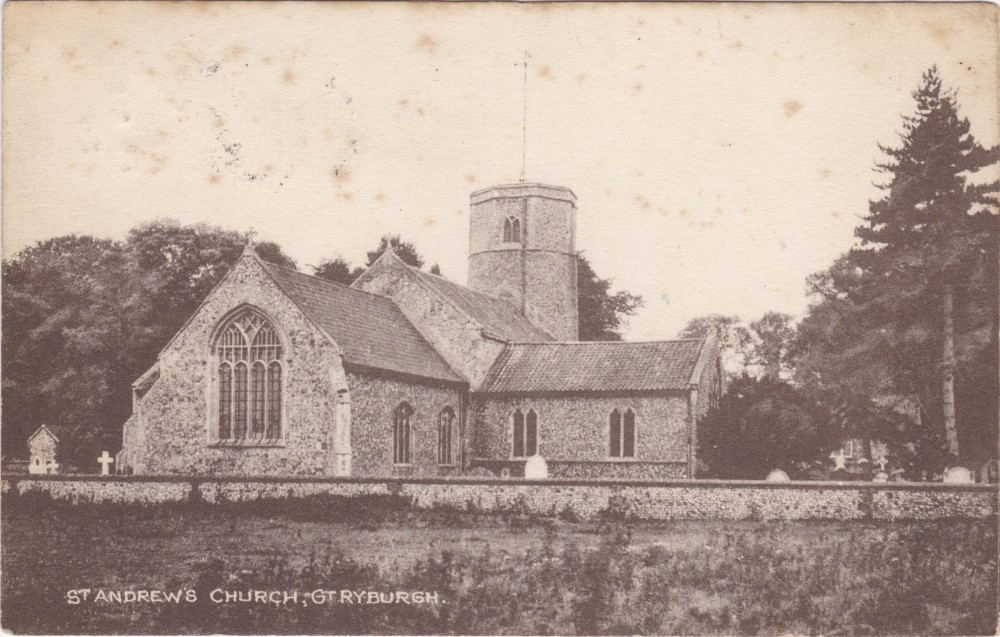 48.The Church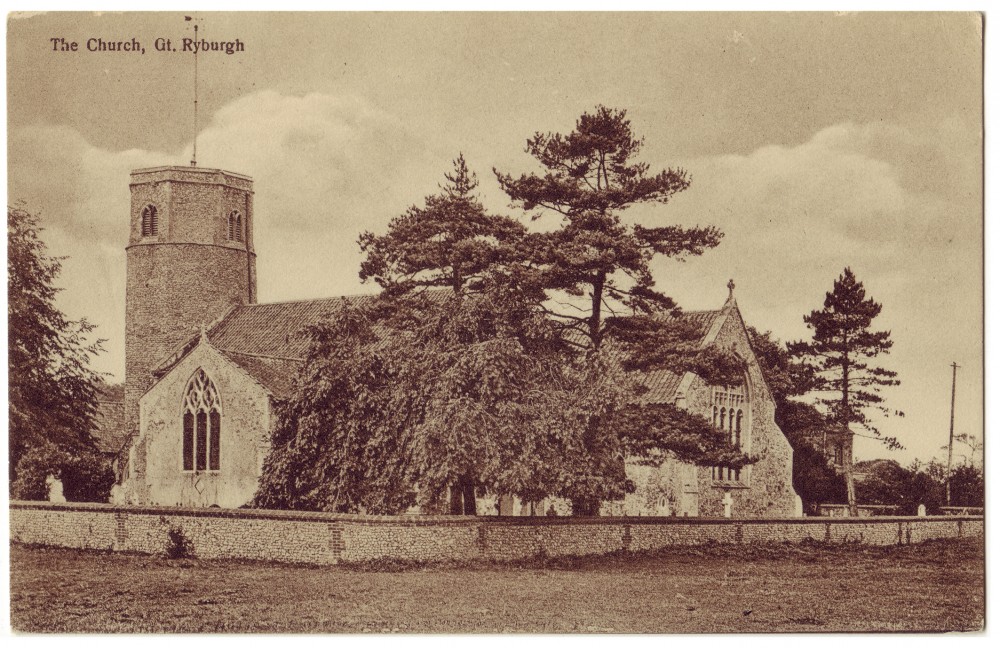 49. The Station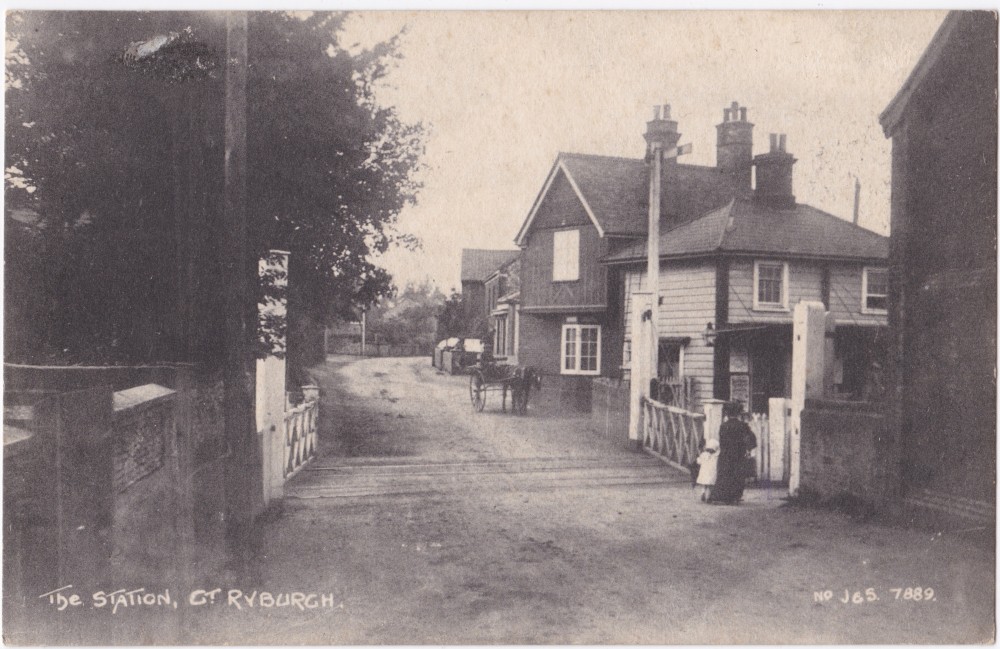 50. Old Toll Bar (Stibbard Crossroads)
Published by T Boulter & Son, The Stores Stibbard Norfolk
The Vulcan Series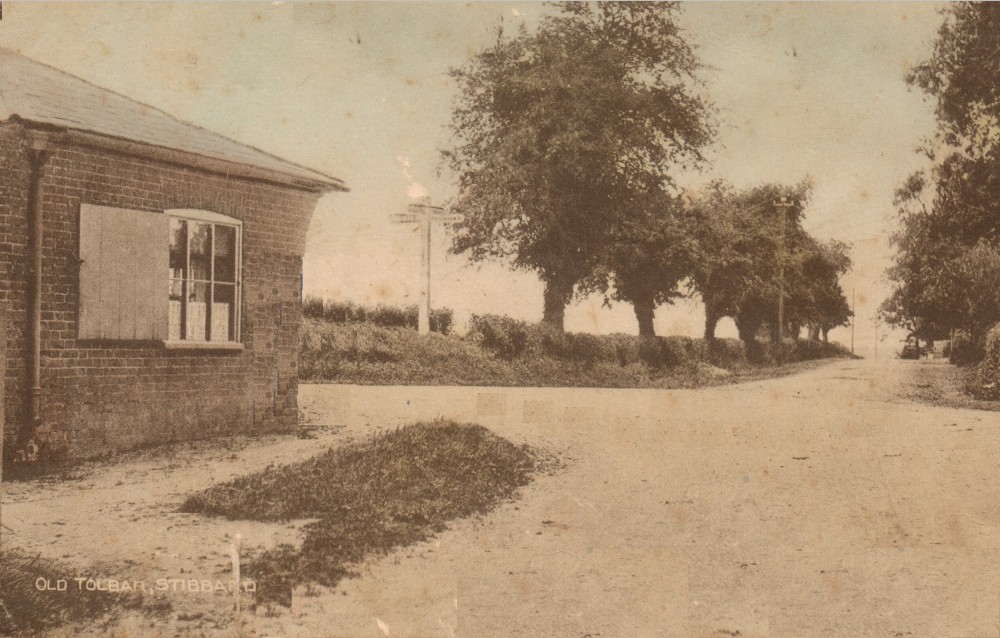 51. River Wensum in Sennowe woods posted Oct. 1905
Series number 656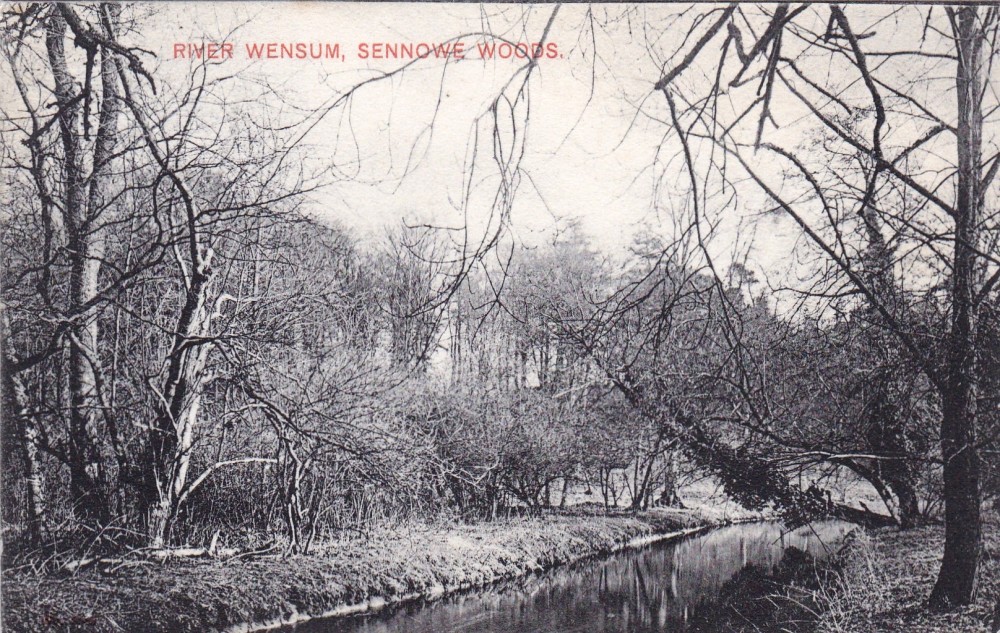 52. Fakenham Road outside the Primitive Methodist Chapel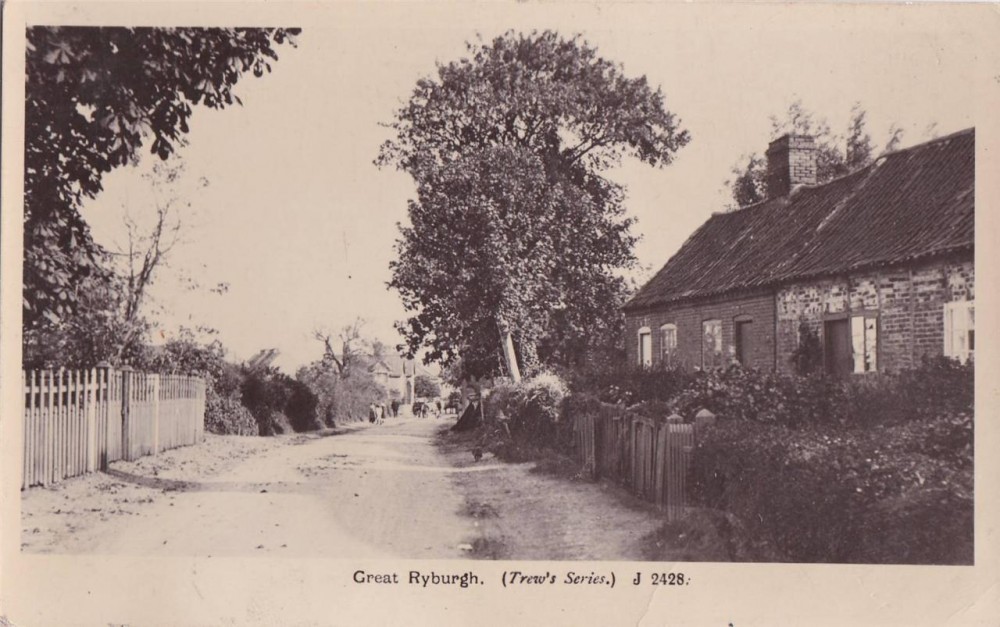 53. Sennowe Park
(postmark date 1908)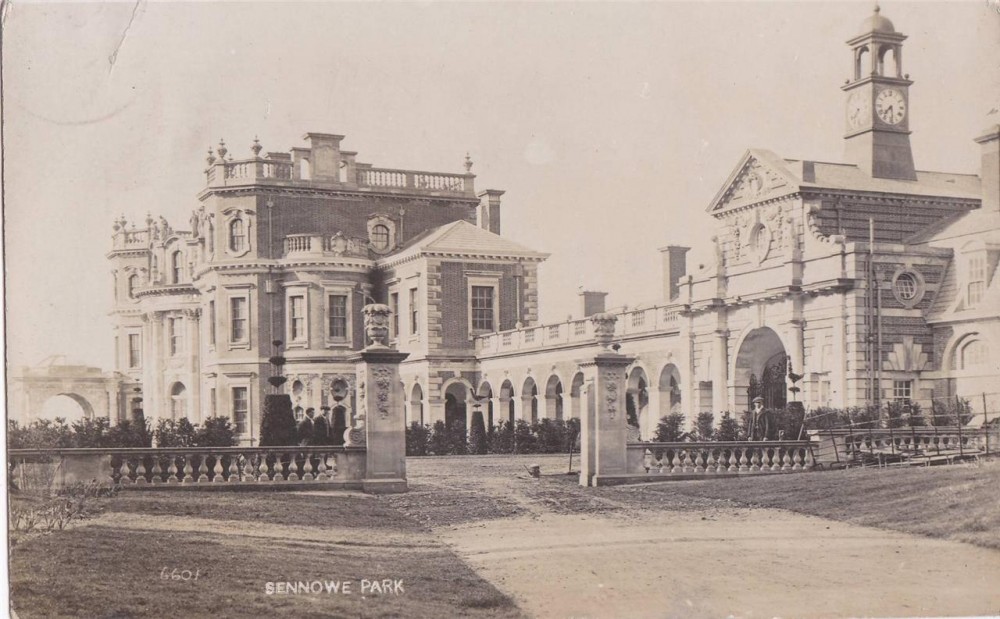 54.Ryburgh Mill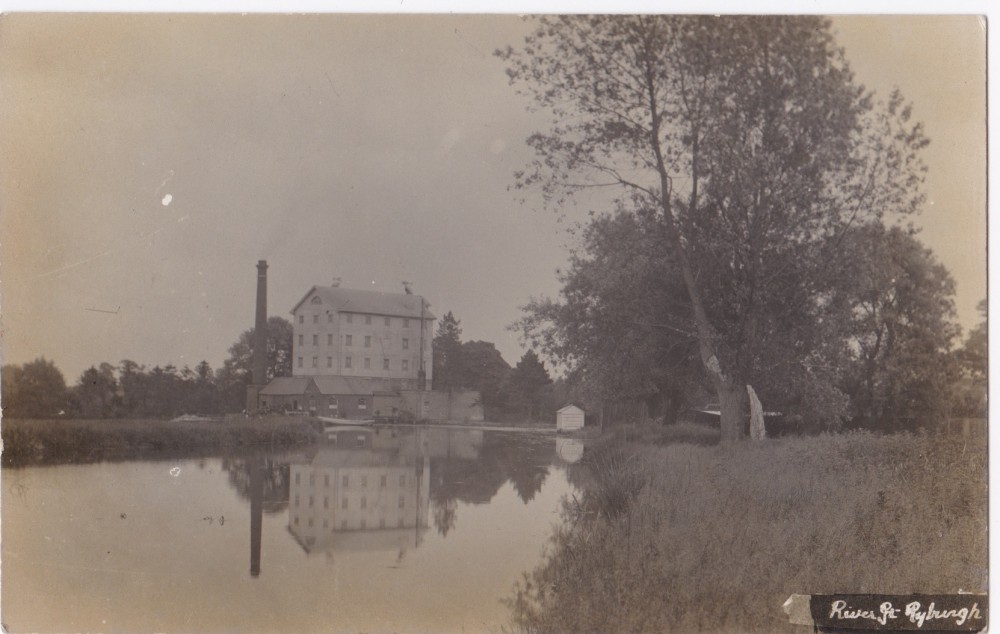 55.Station Road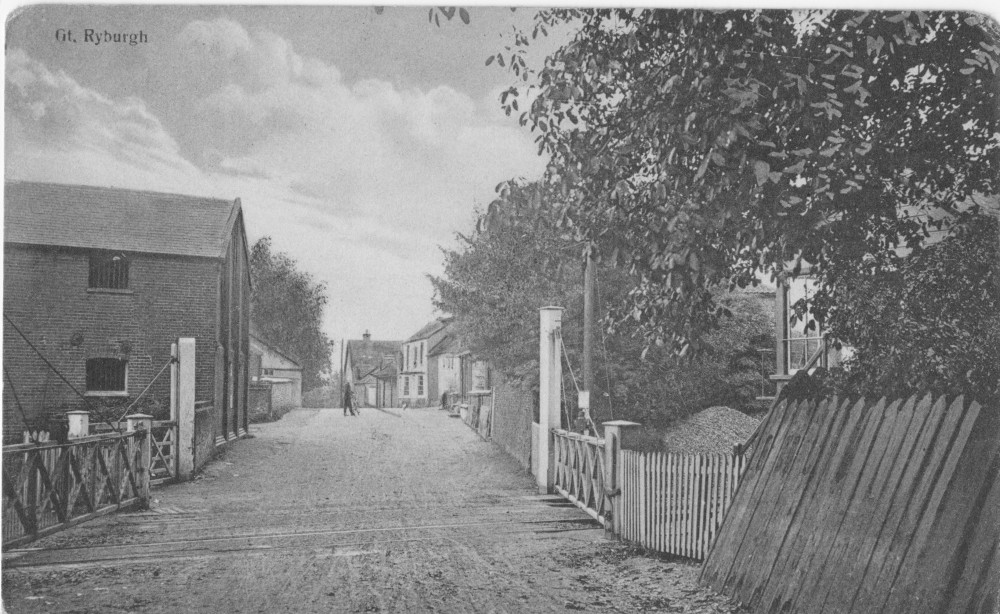 56.Mill Road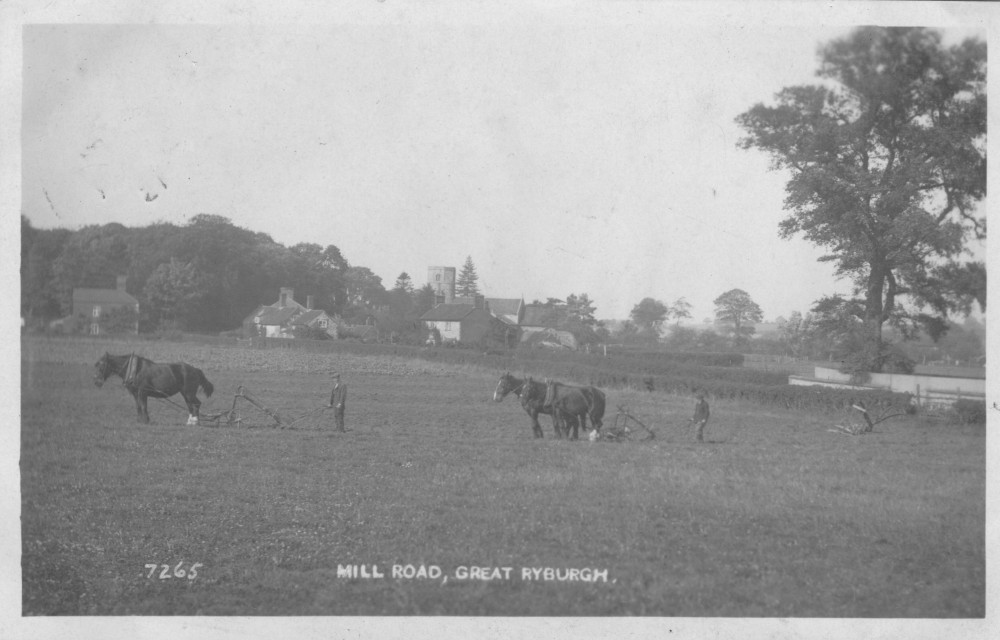 57. Sennowe Lodges Mill Road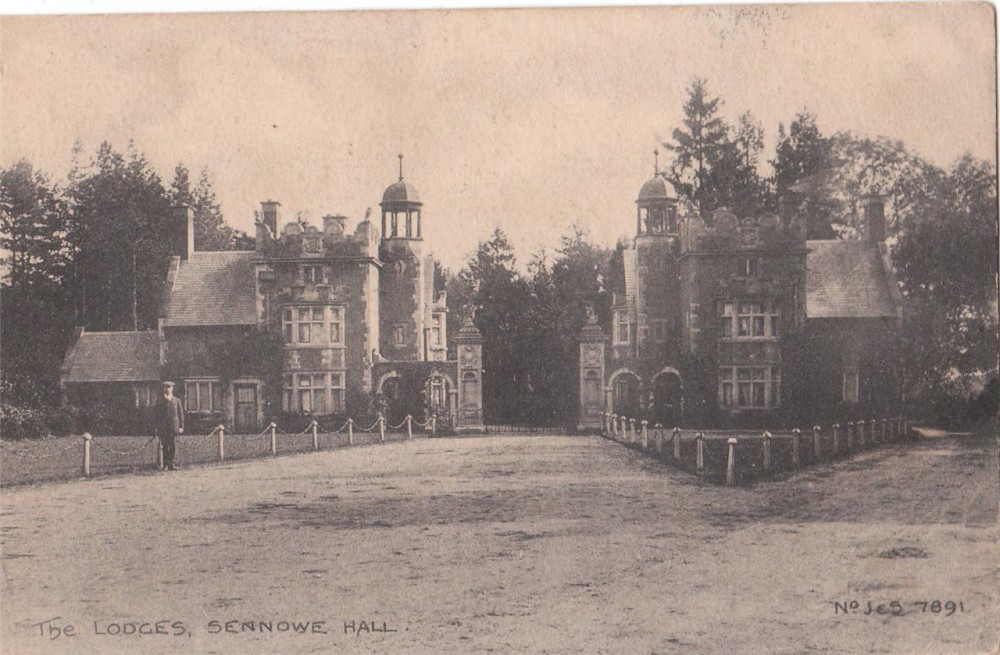 58. Mill House Posted 1913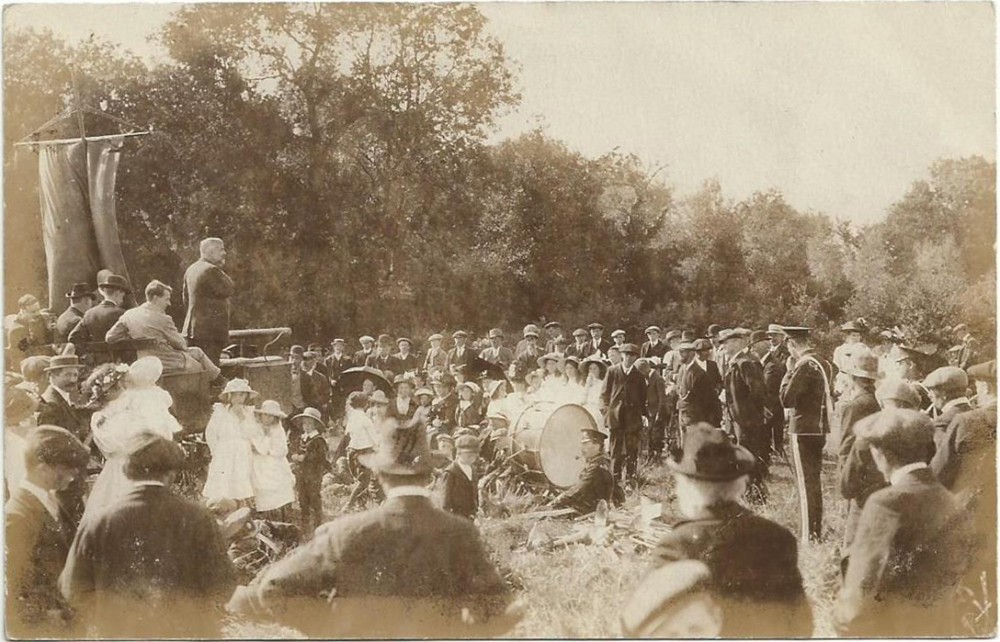 59. The Old Mill Pool posted Aug.1905
Series number 649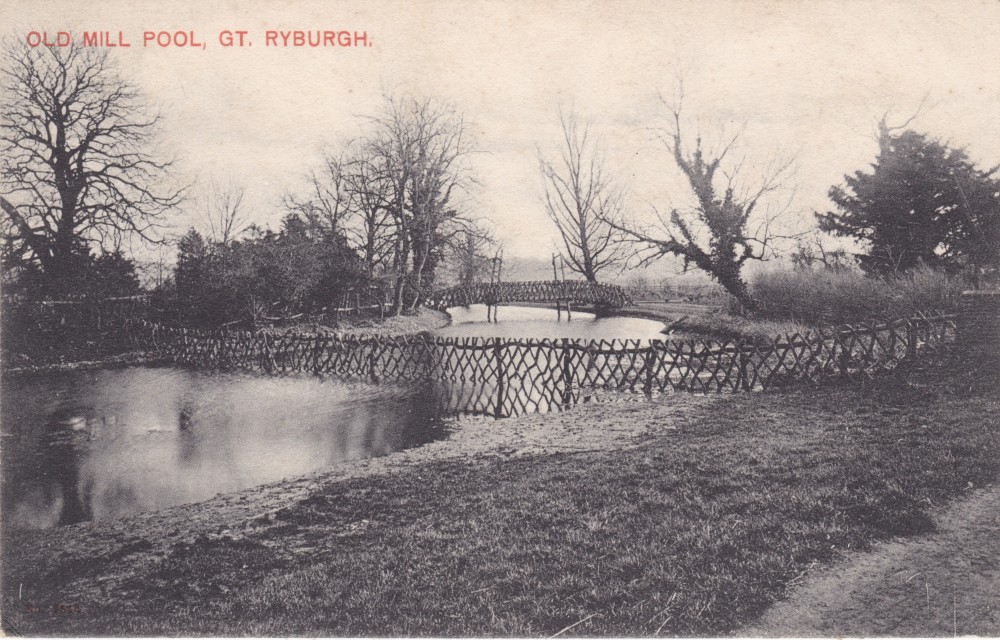 60.Mill Road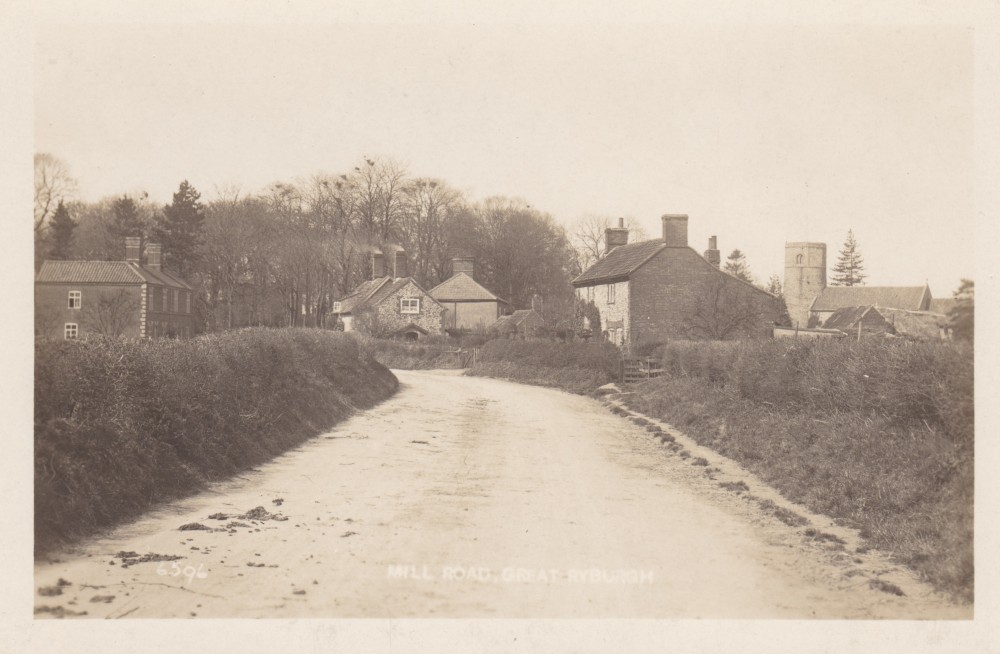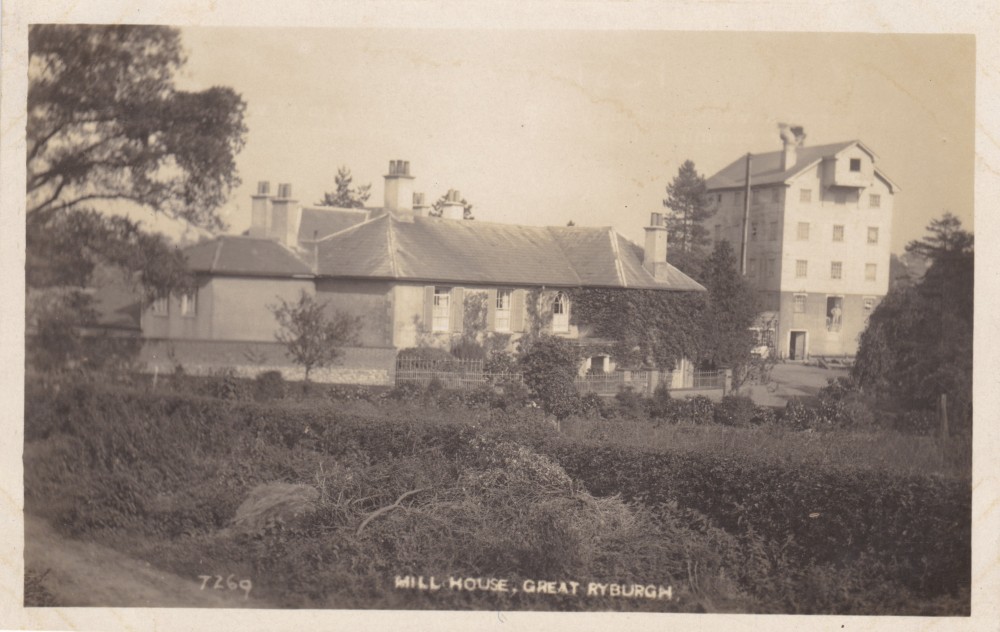 62. The Boar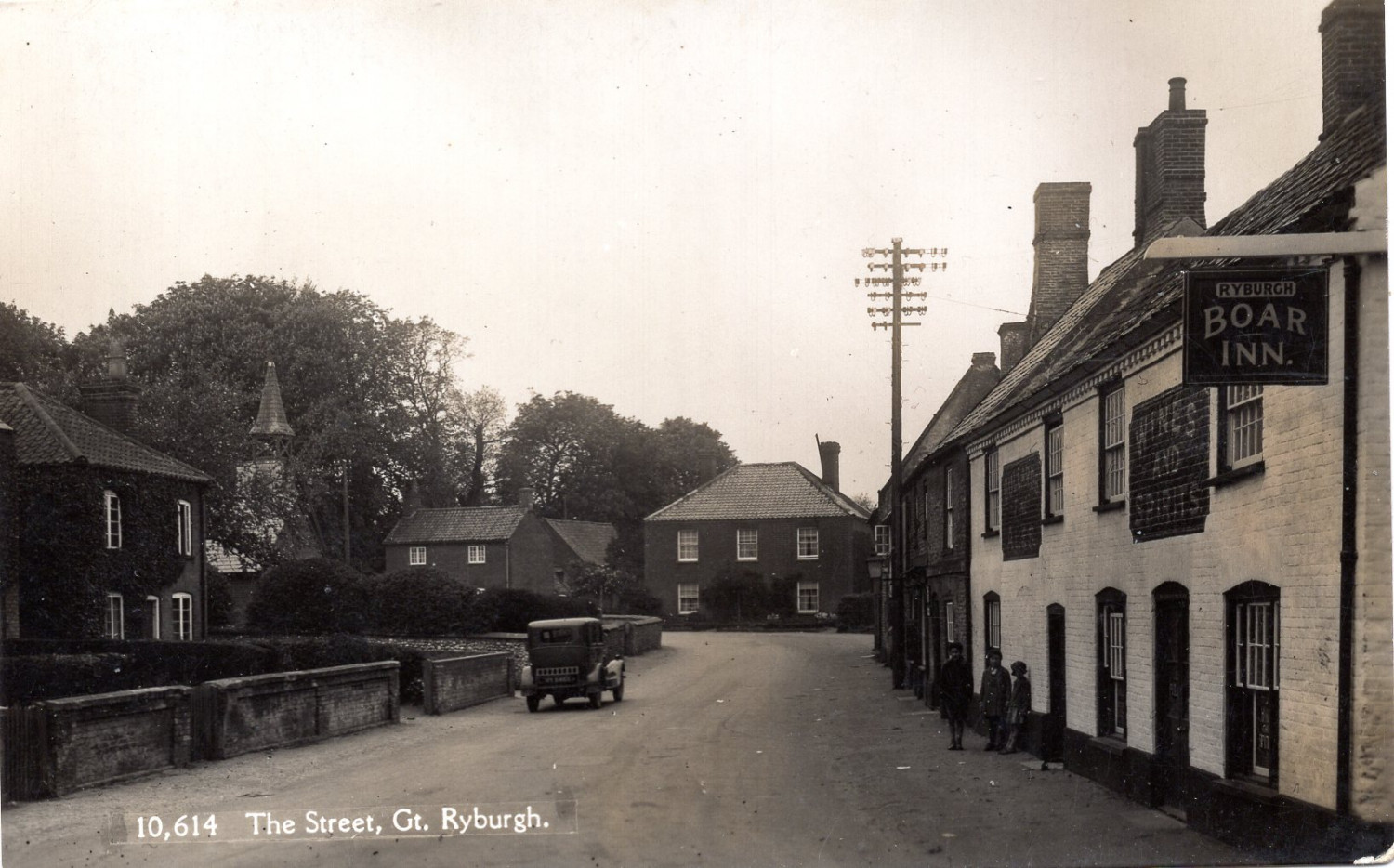 63.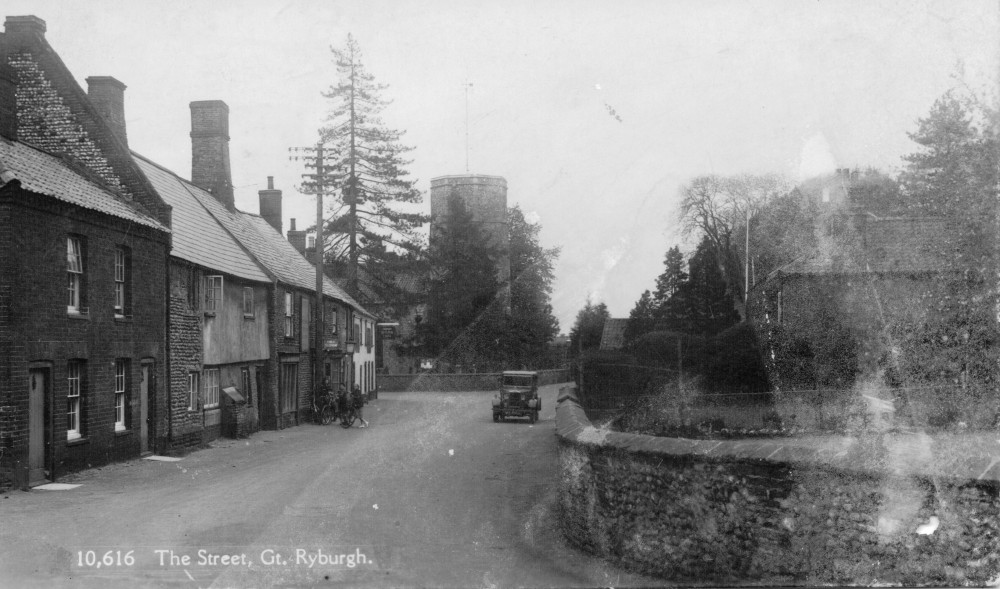 64.
The church as restored by F.H.Tatham (posted in 1915)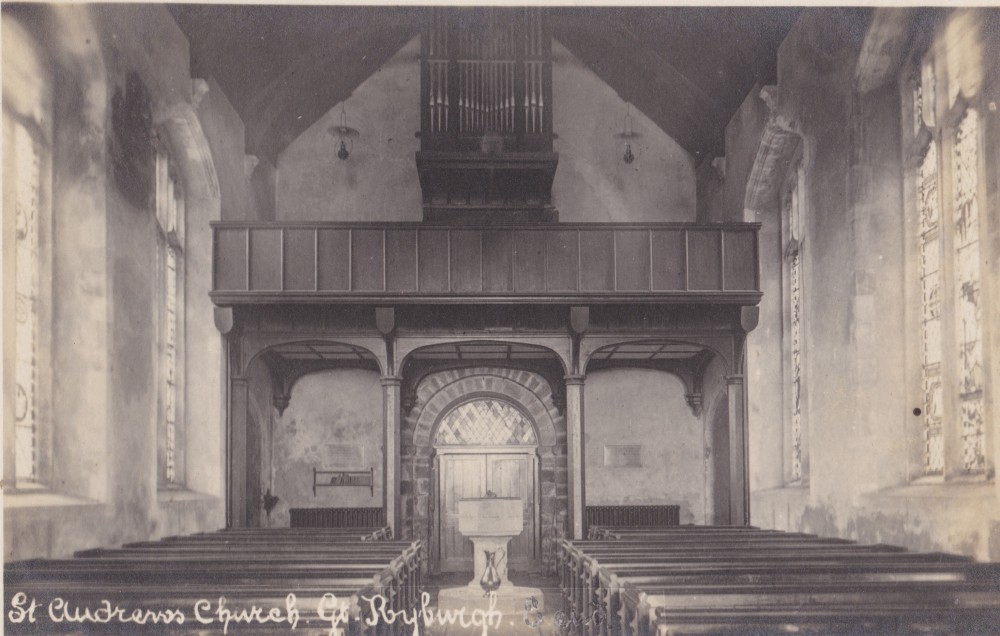 65.The Mill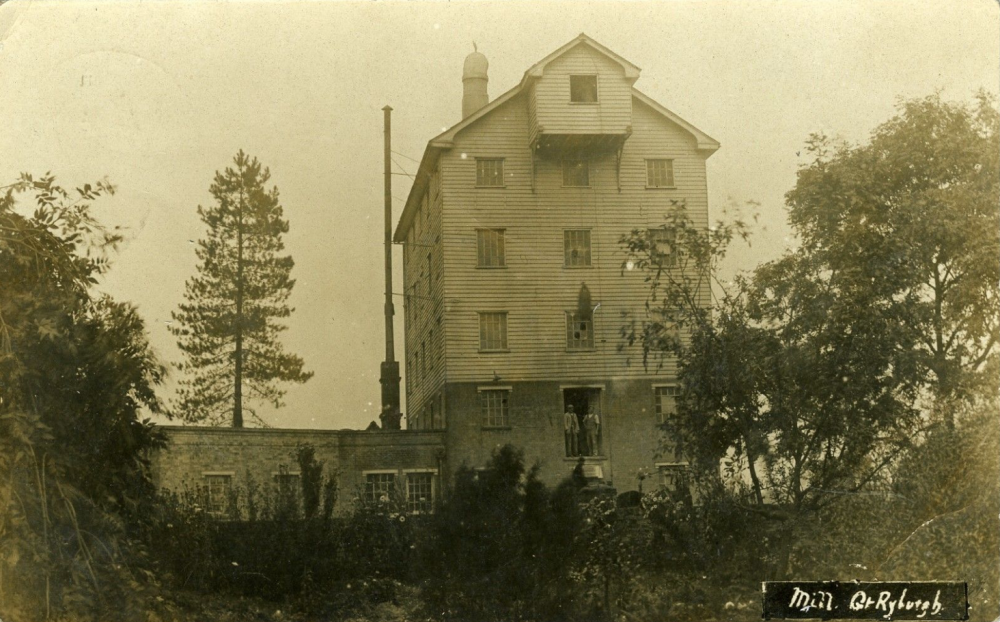 66.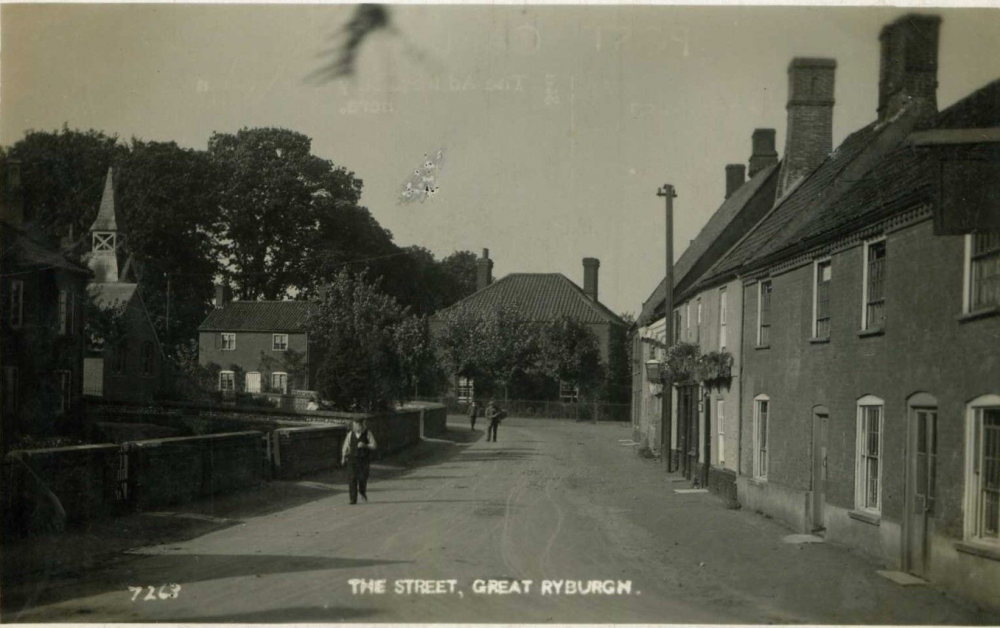 67.
68.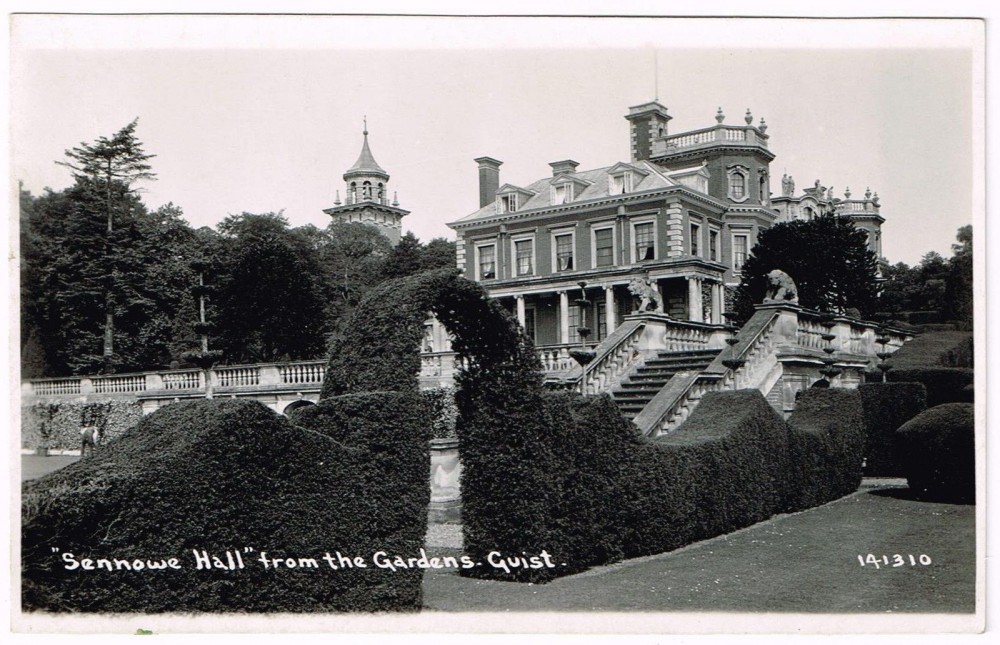 69.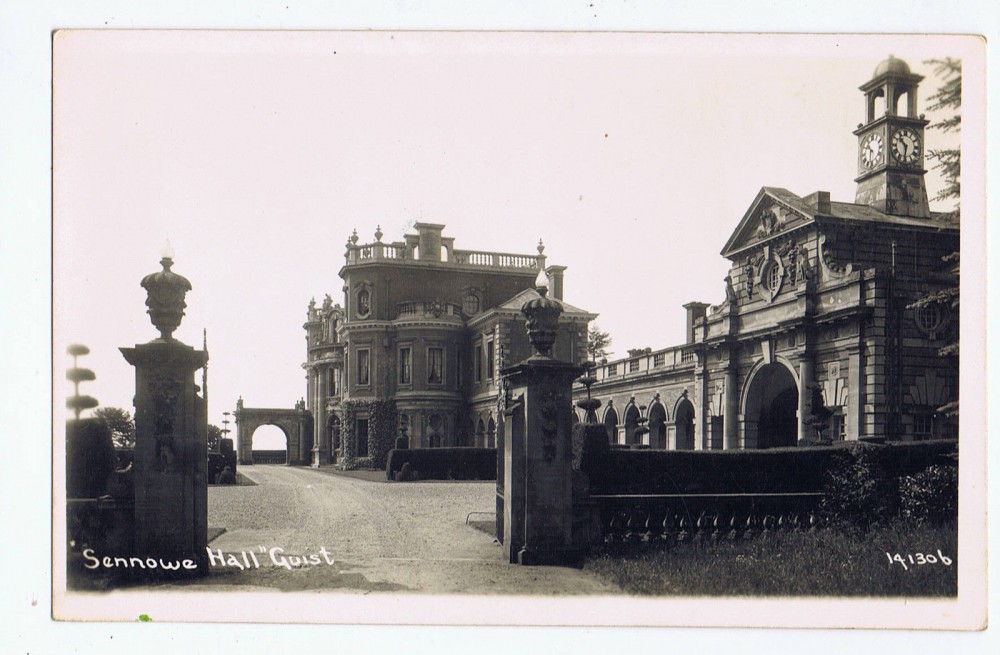 70.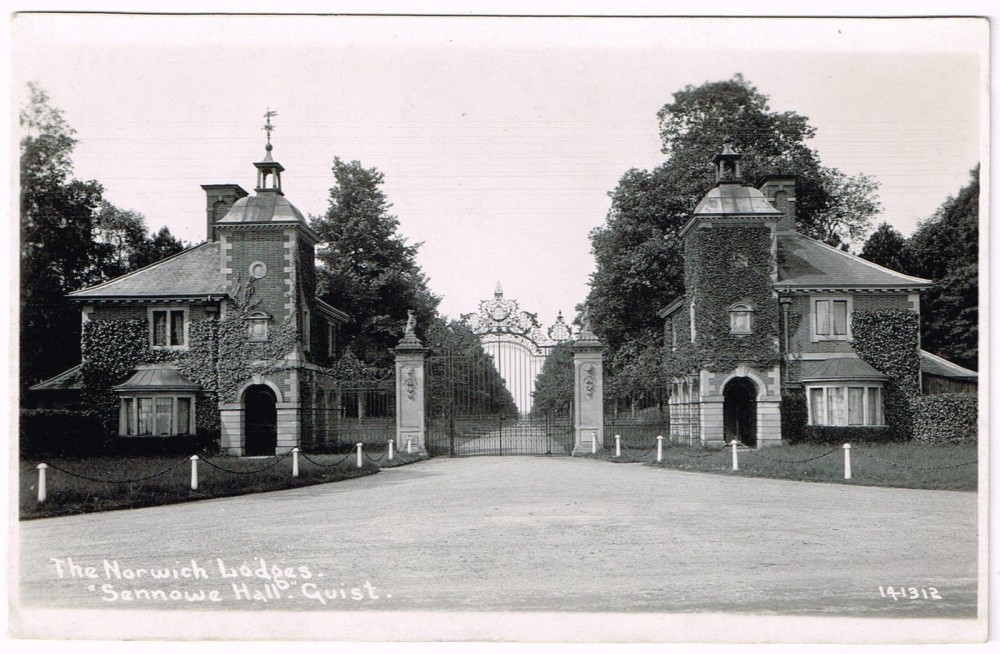 .
71.
posted 1951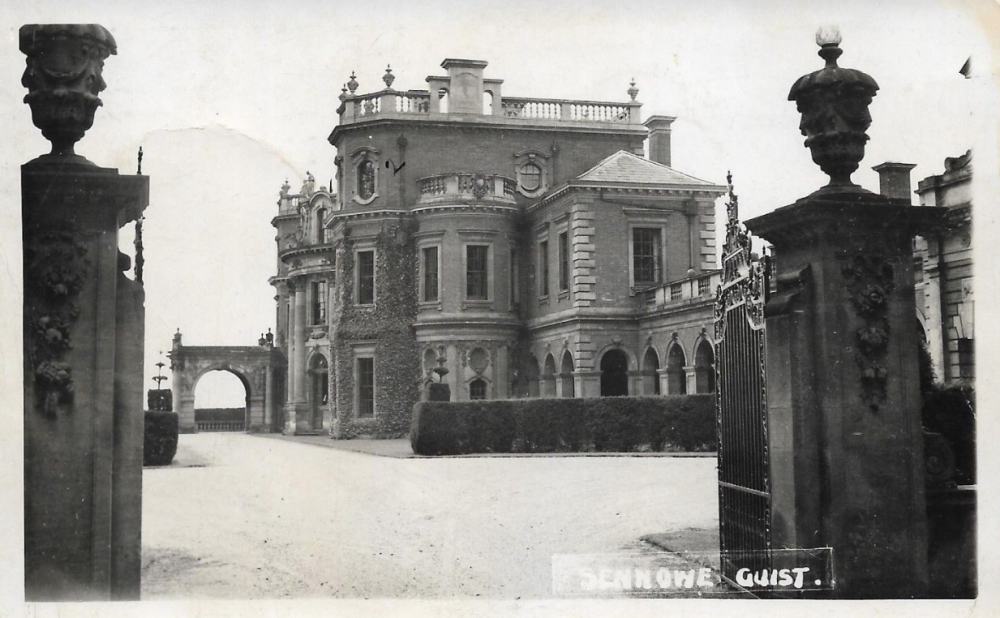 72.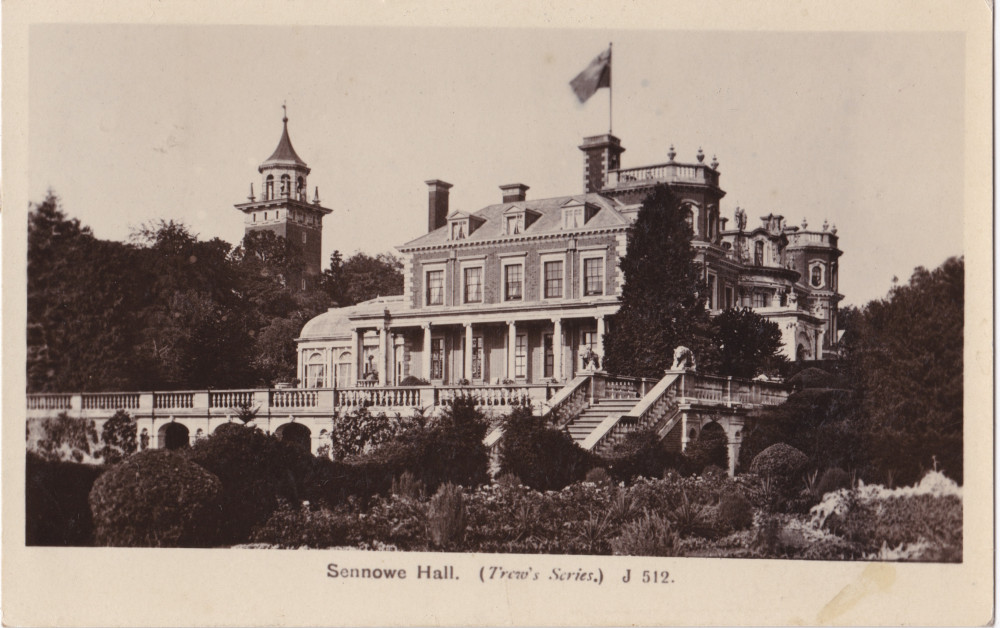 73.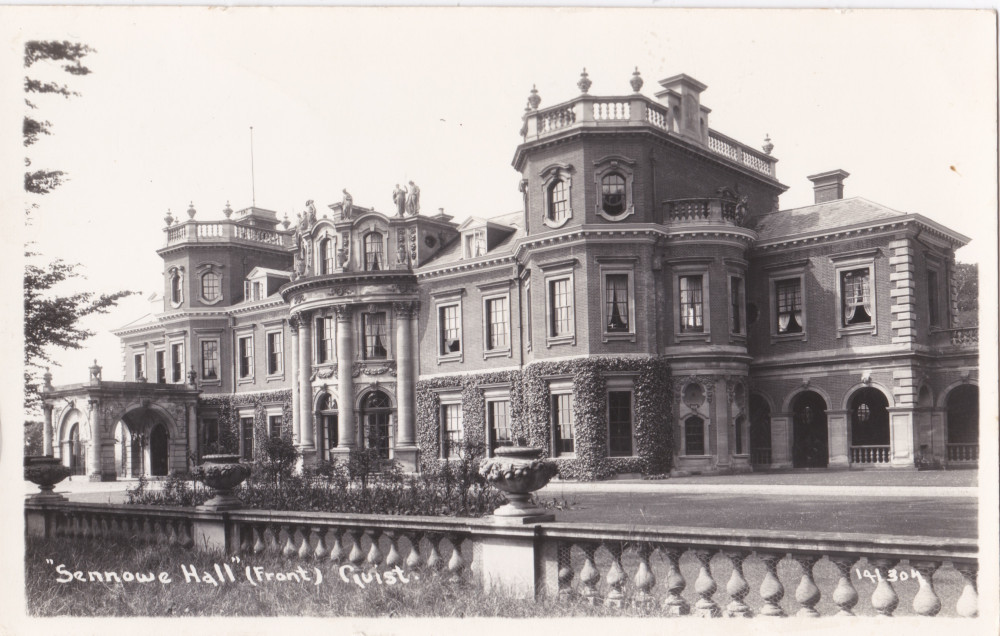 74.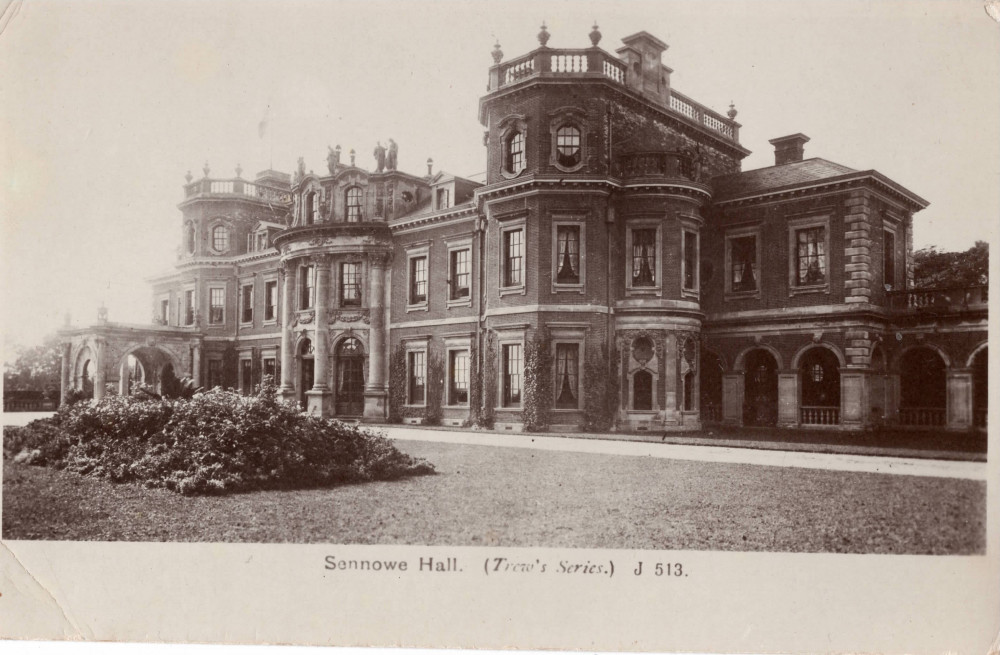 75.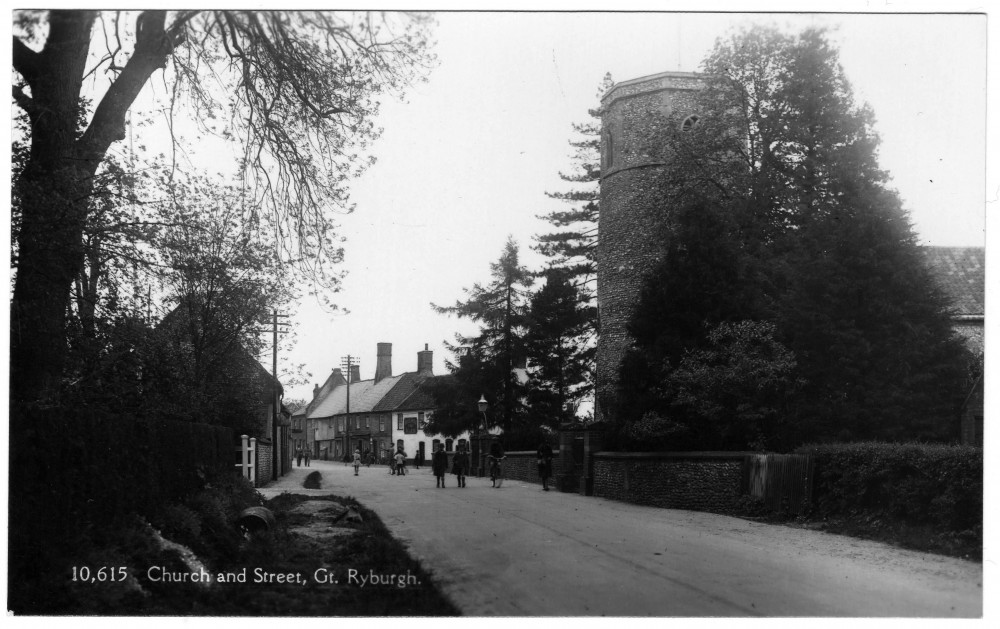 76.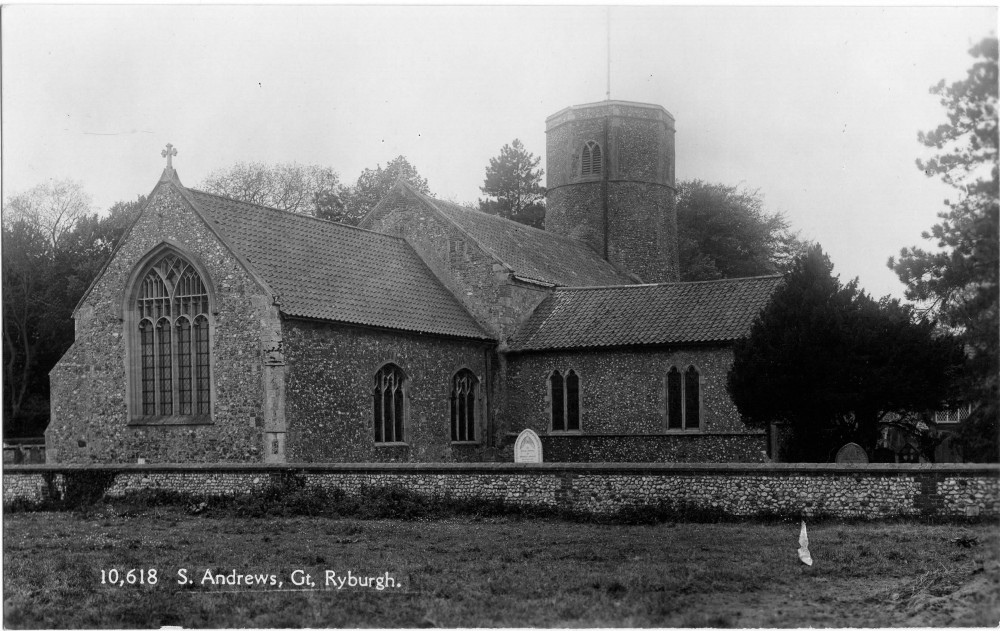 77.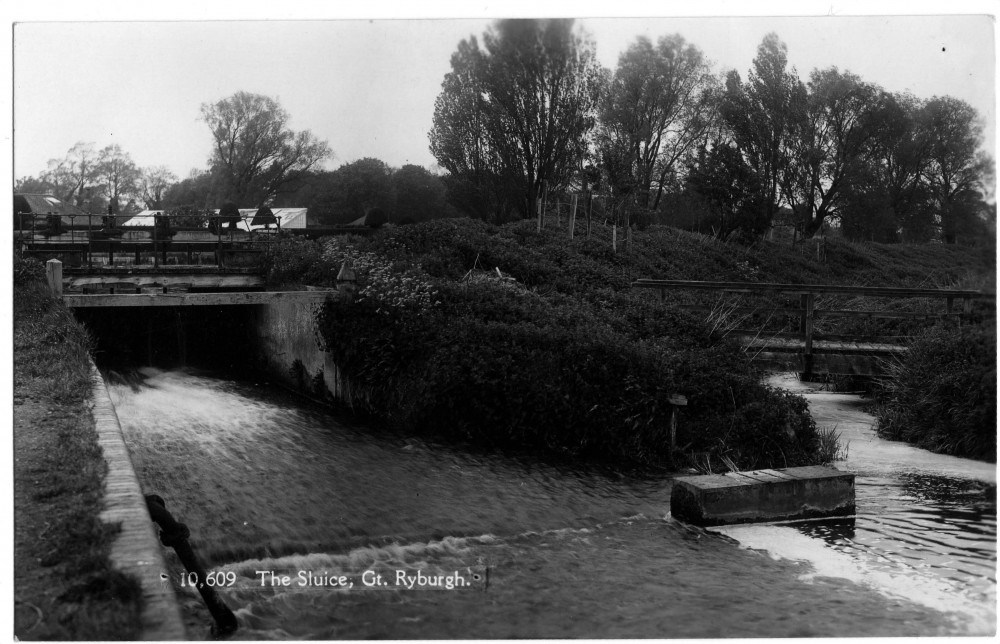 78.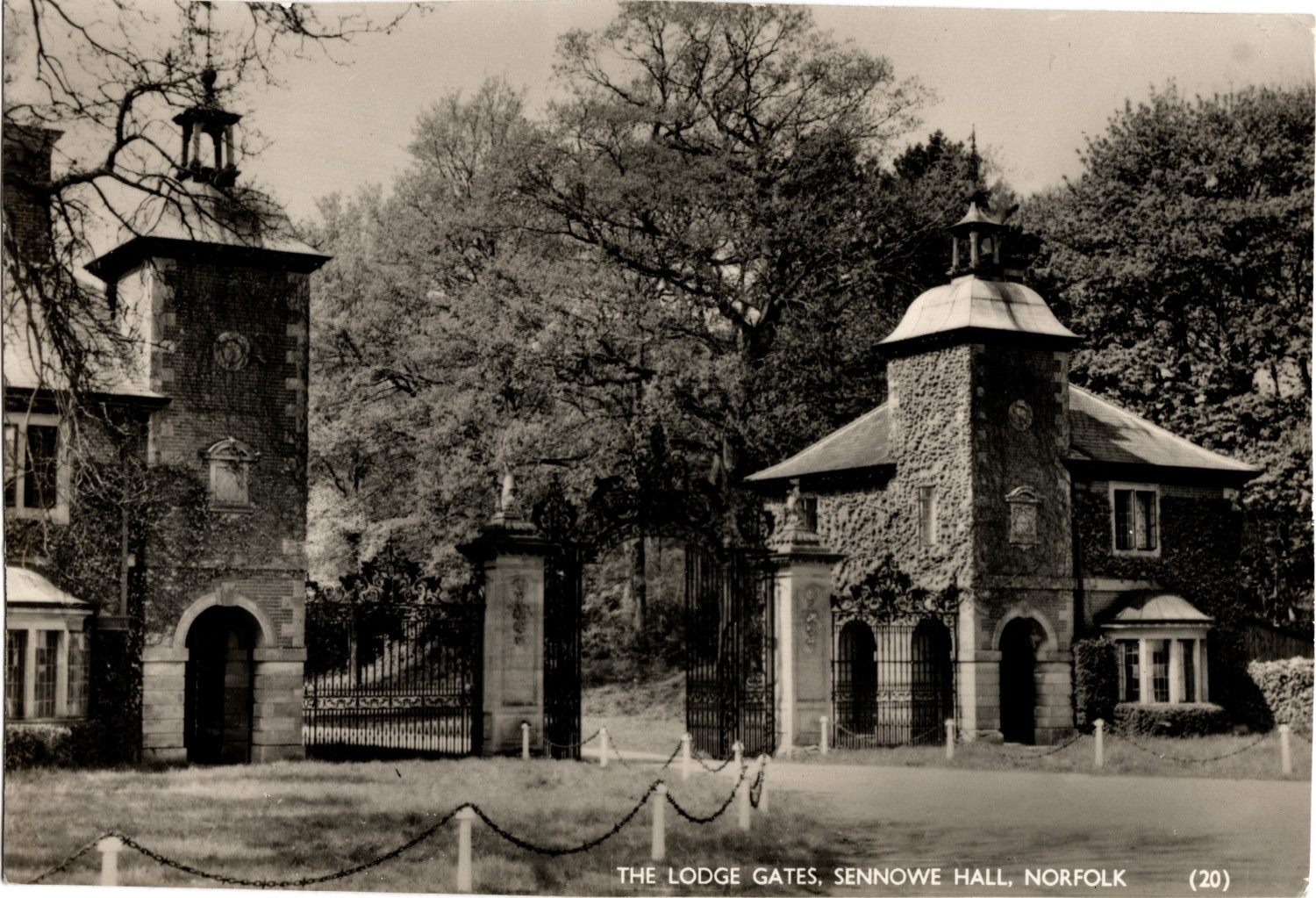 79.
This postcard was printed as private stationery for the Cook family and sent in the mid 80's.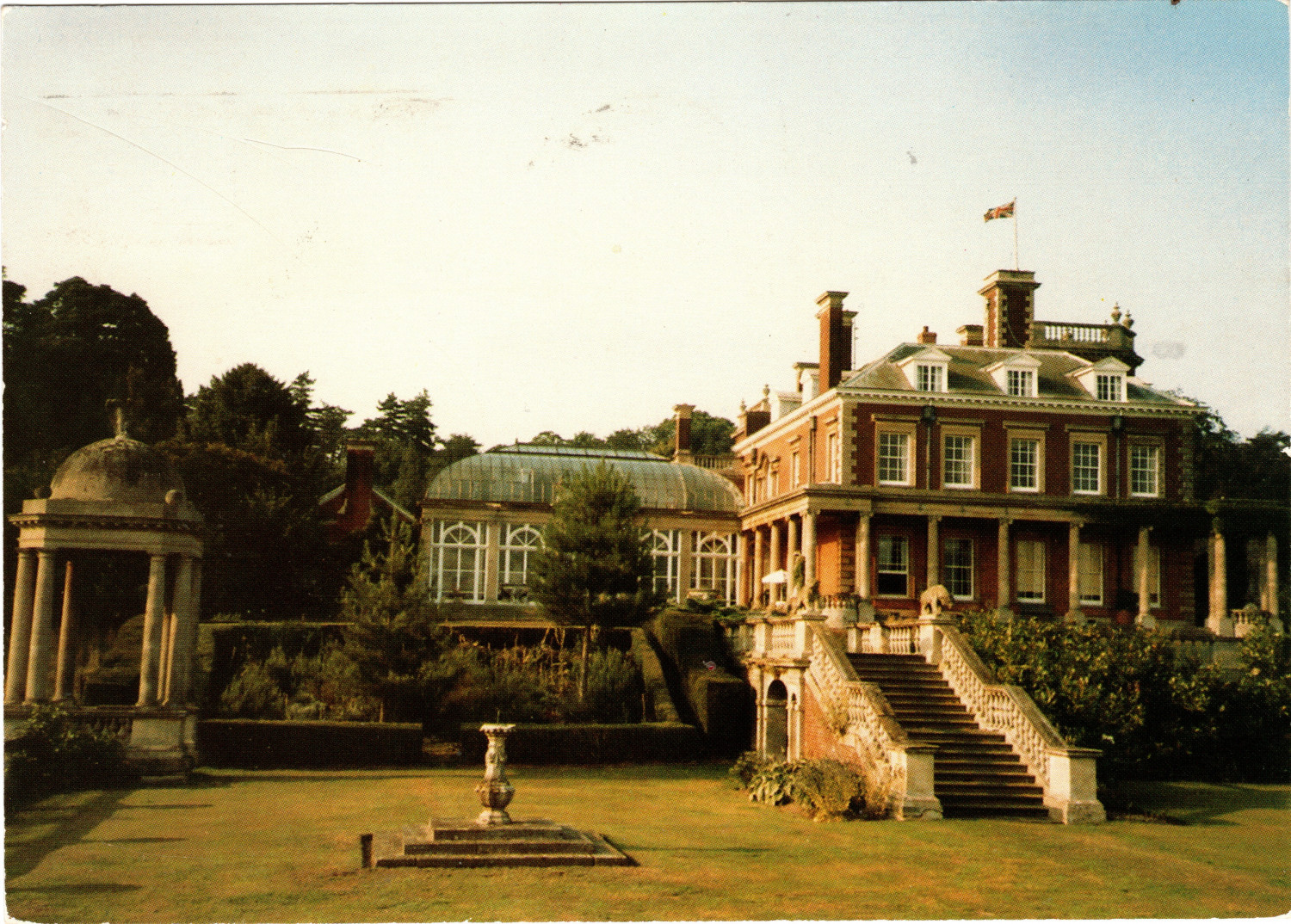 80.
A Peter Doubleday Fotocard, Fakenham Norfolk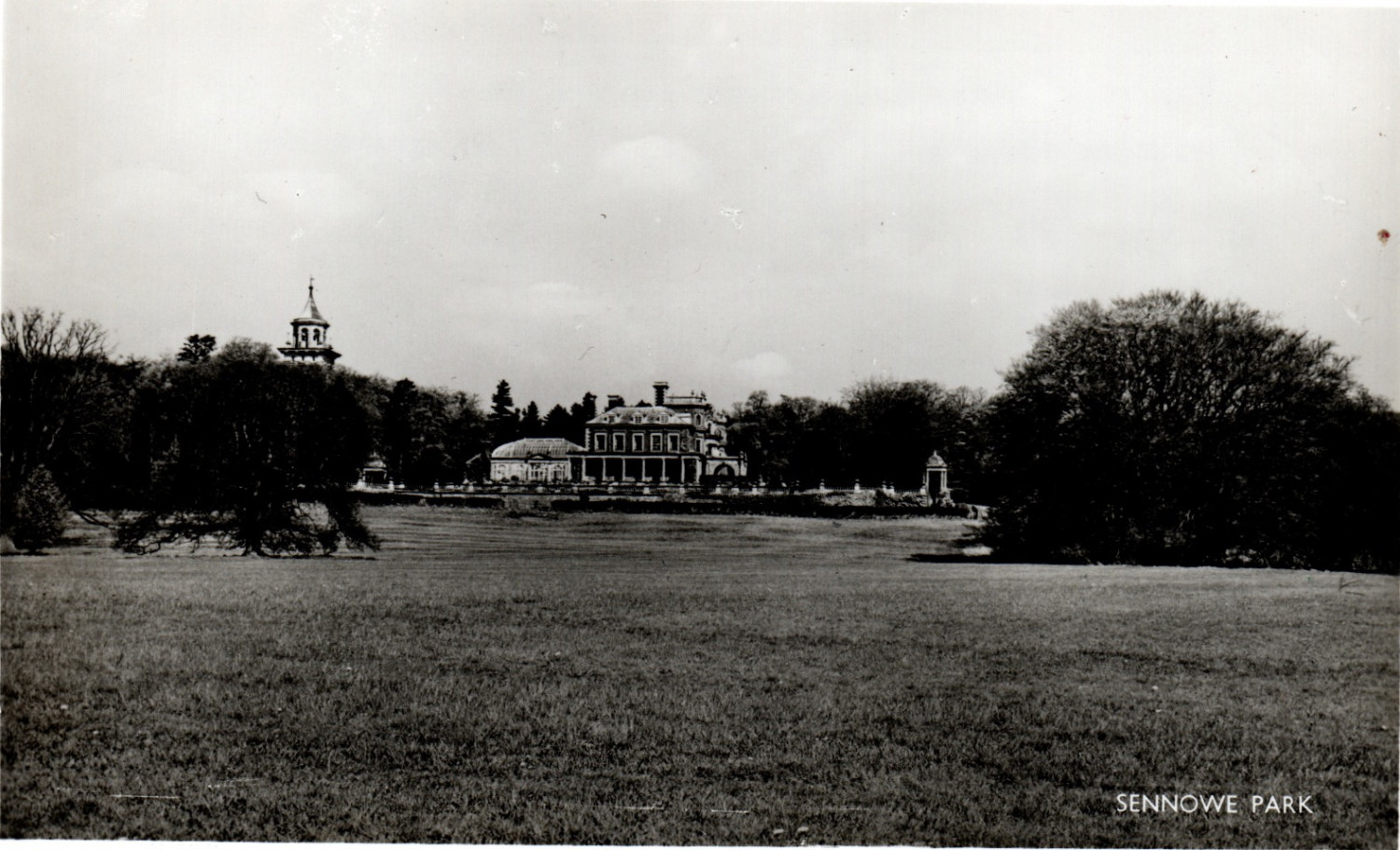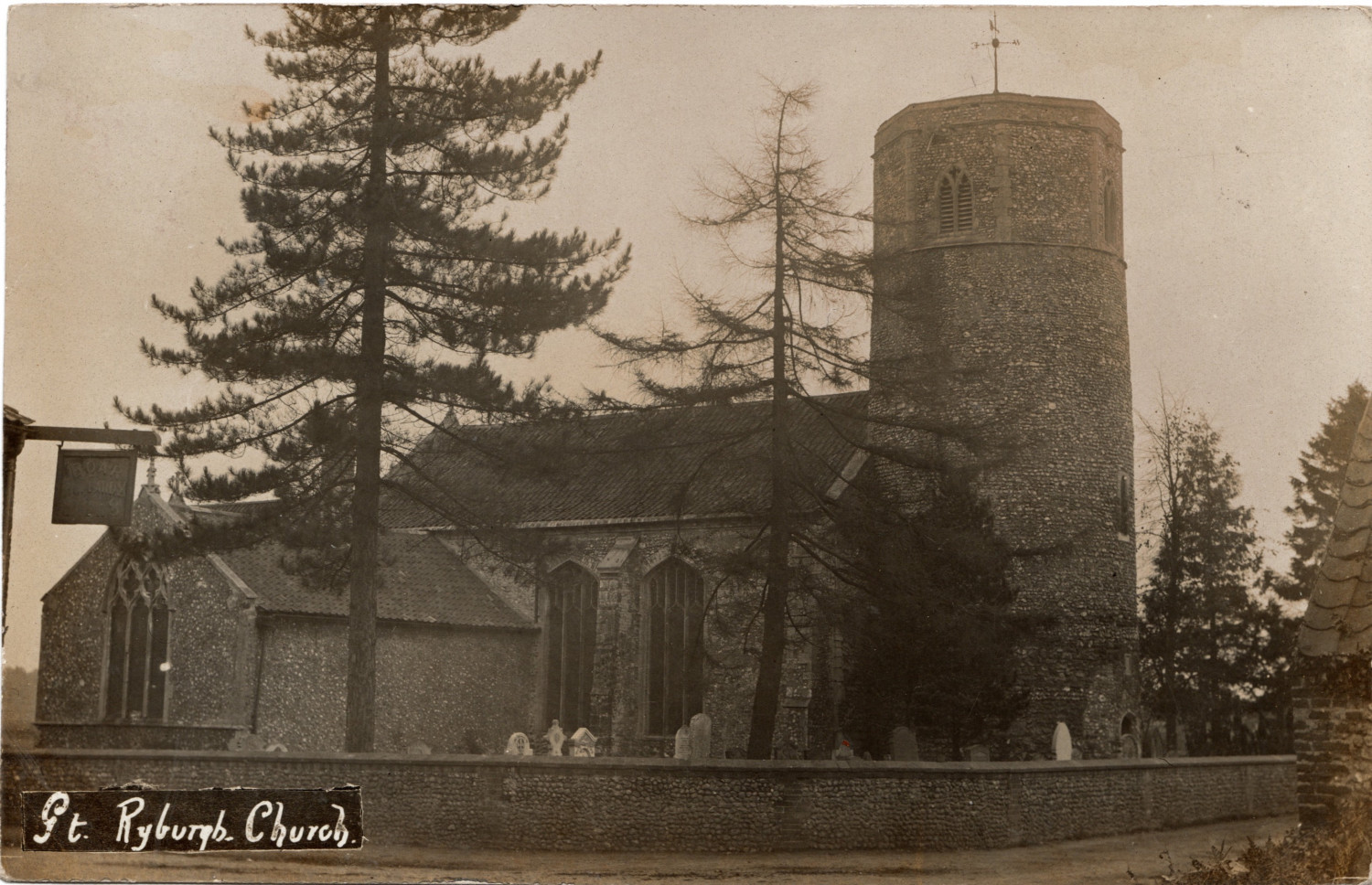 82.
Mill Road
published by G.Stark and Son and posted 1920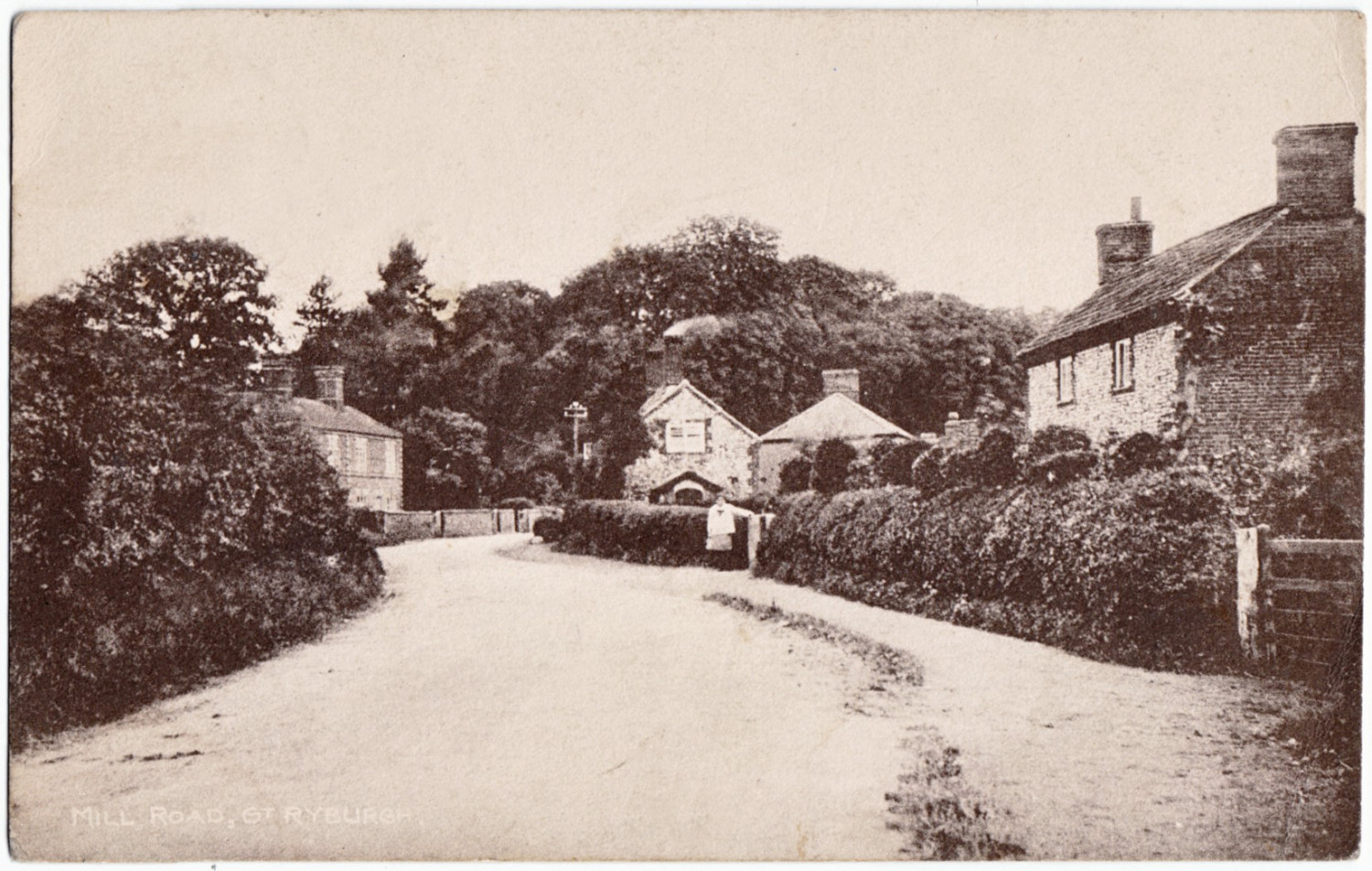 83.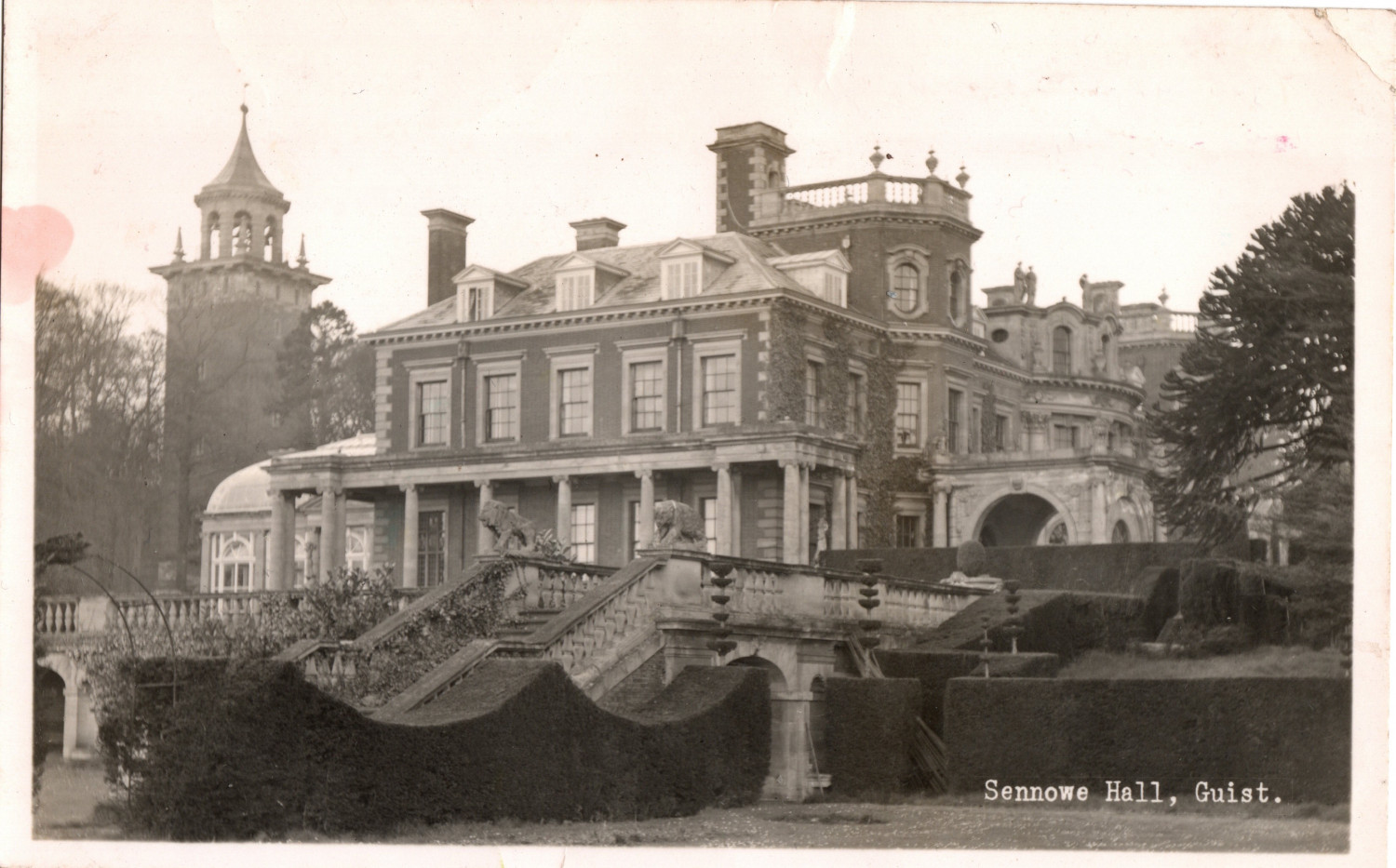 84.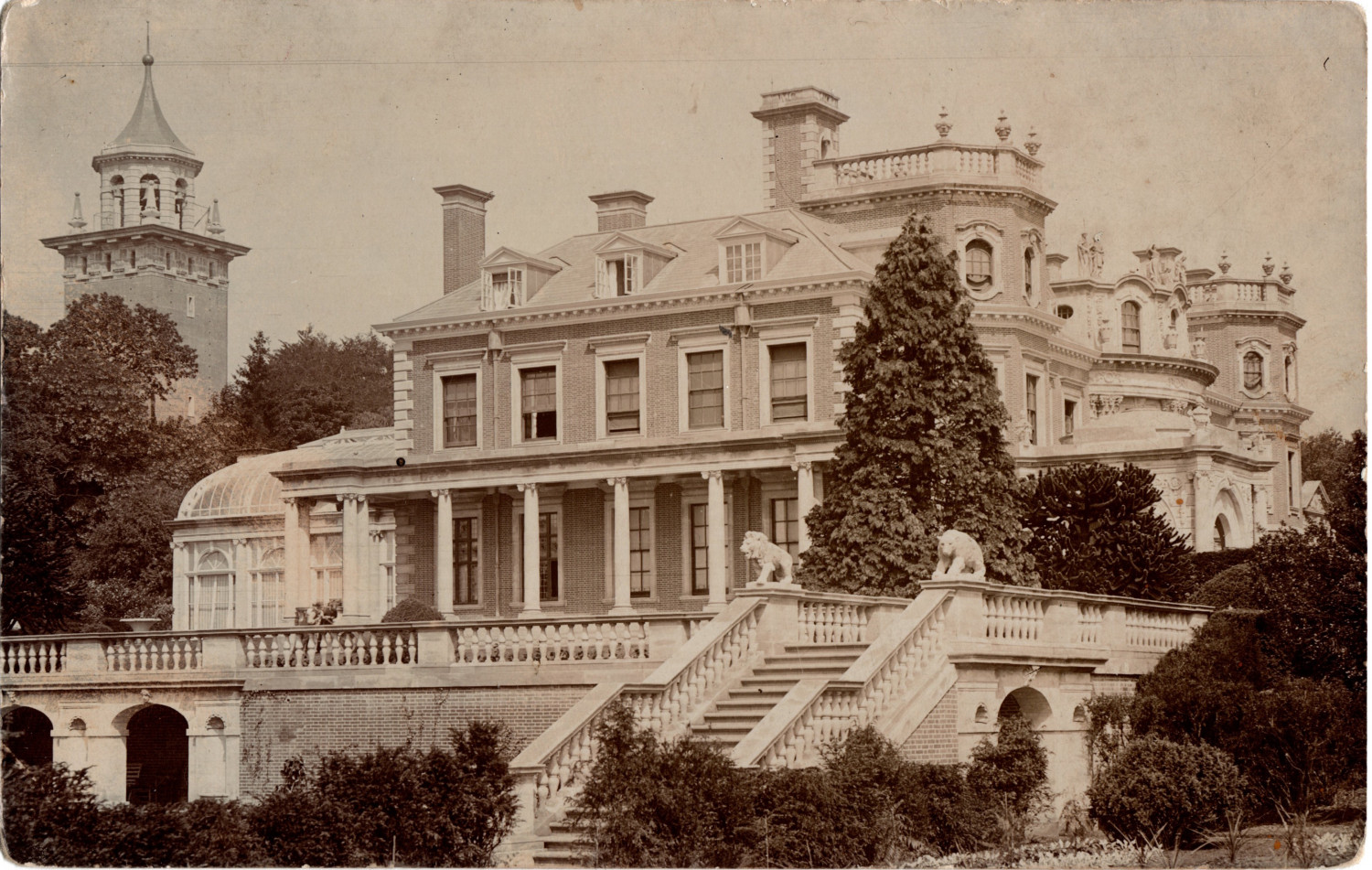 85.
A postcard of postcards that includes two new views
these have been "extracted" below as numbers 86 & 87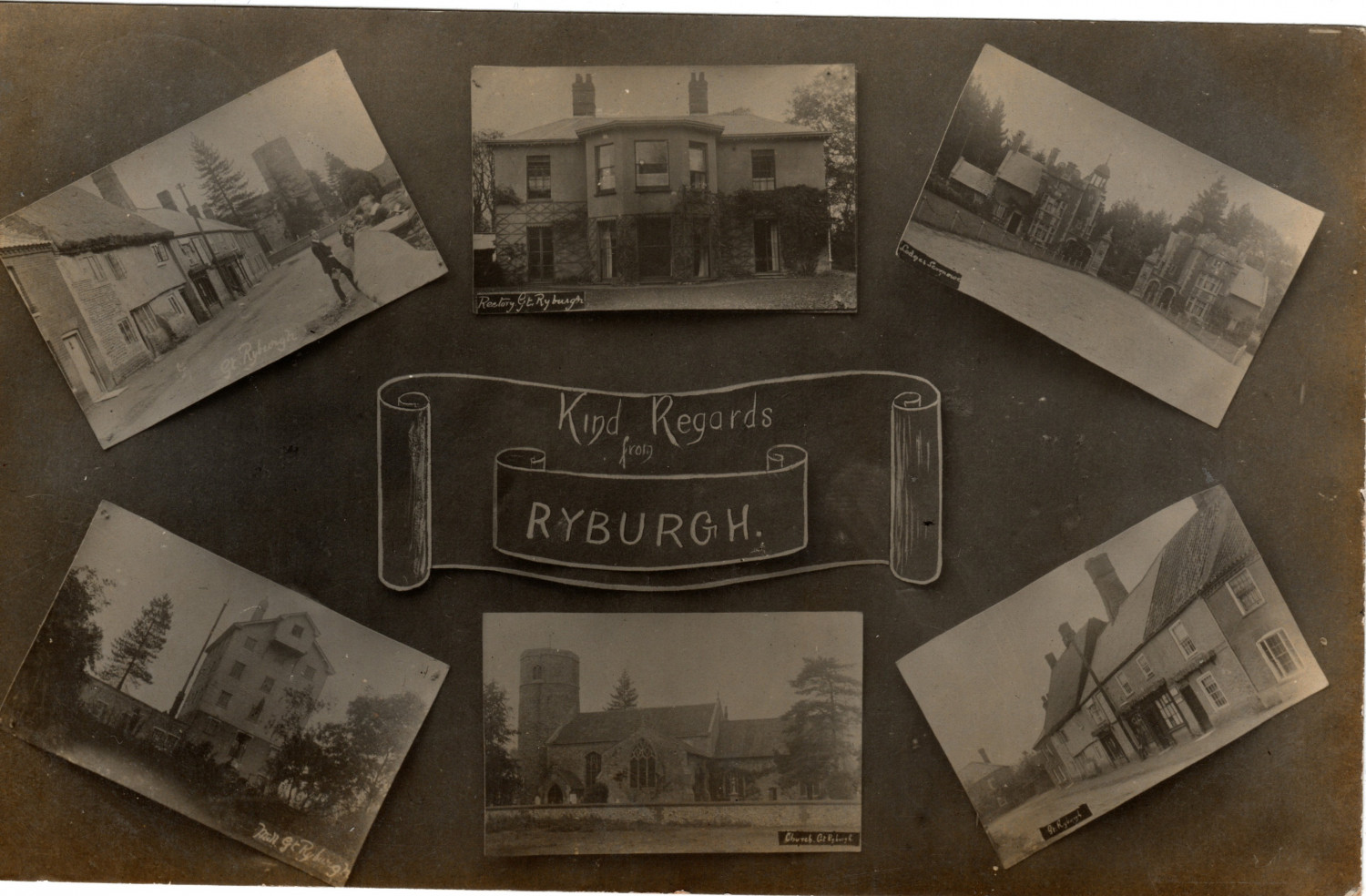 86.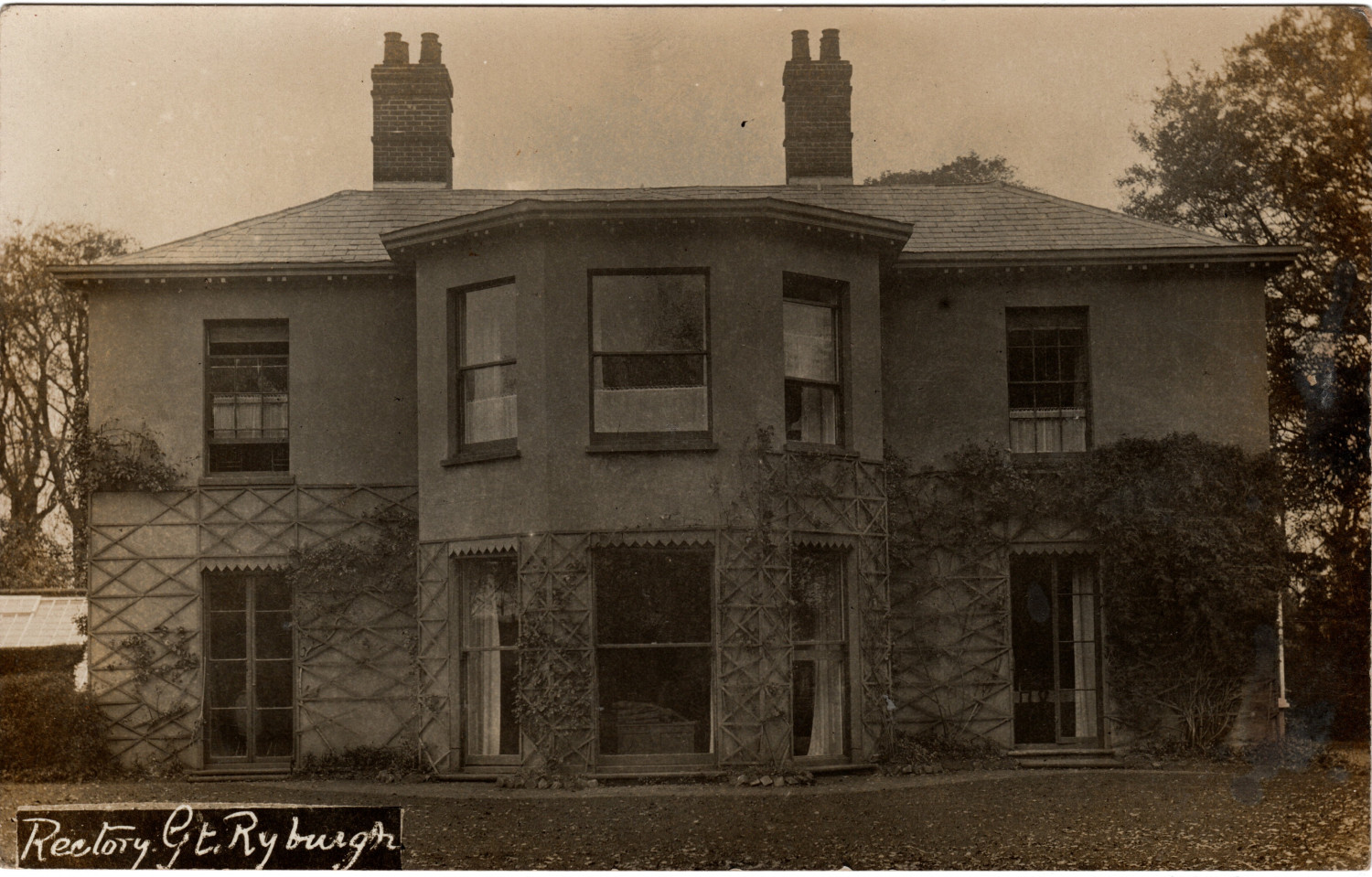 87.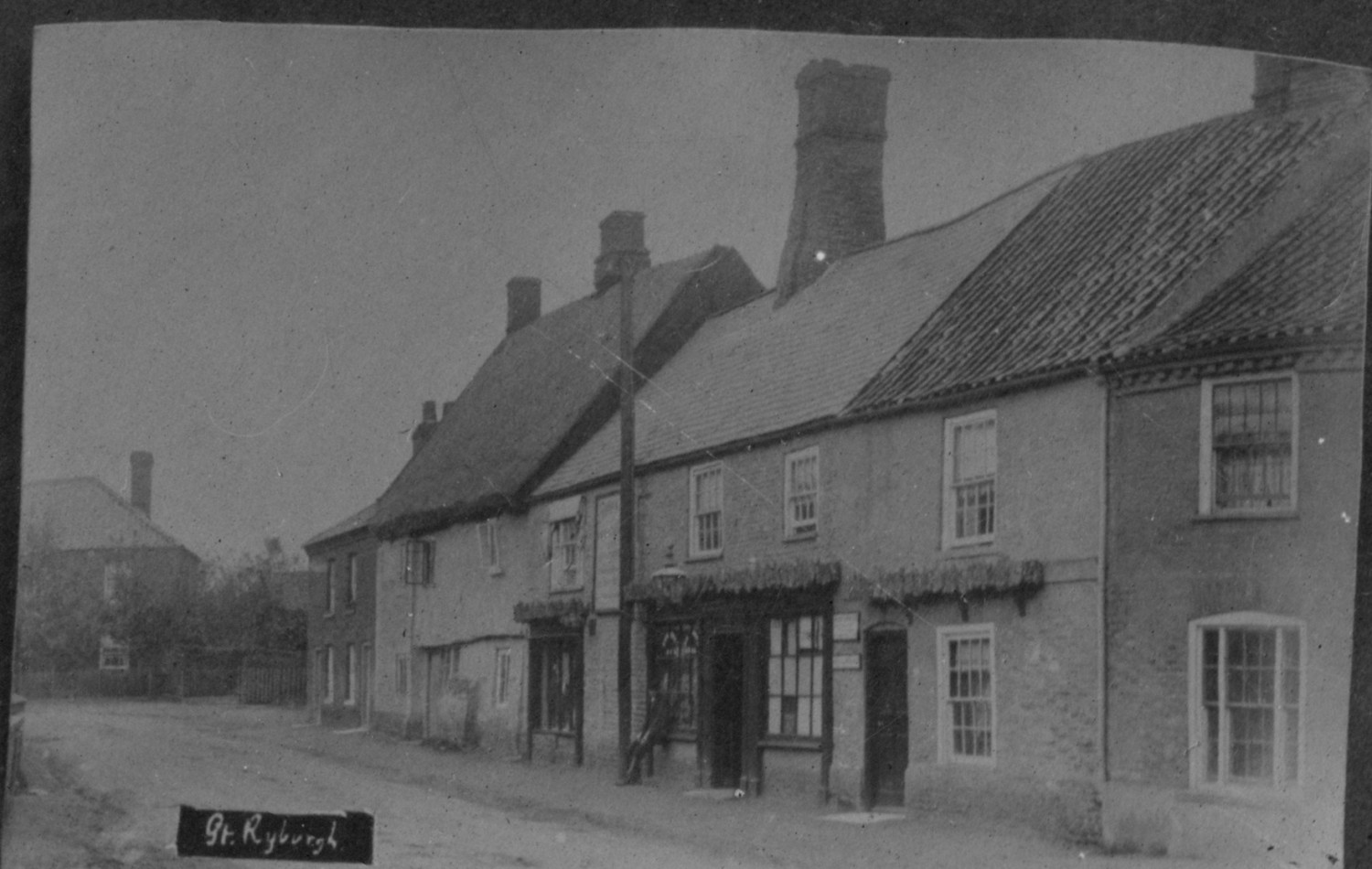 88.
A postcard photograph used as a communication to
Laurence Tatham from his mother date c 1910
no stamp or postmark
89.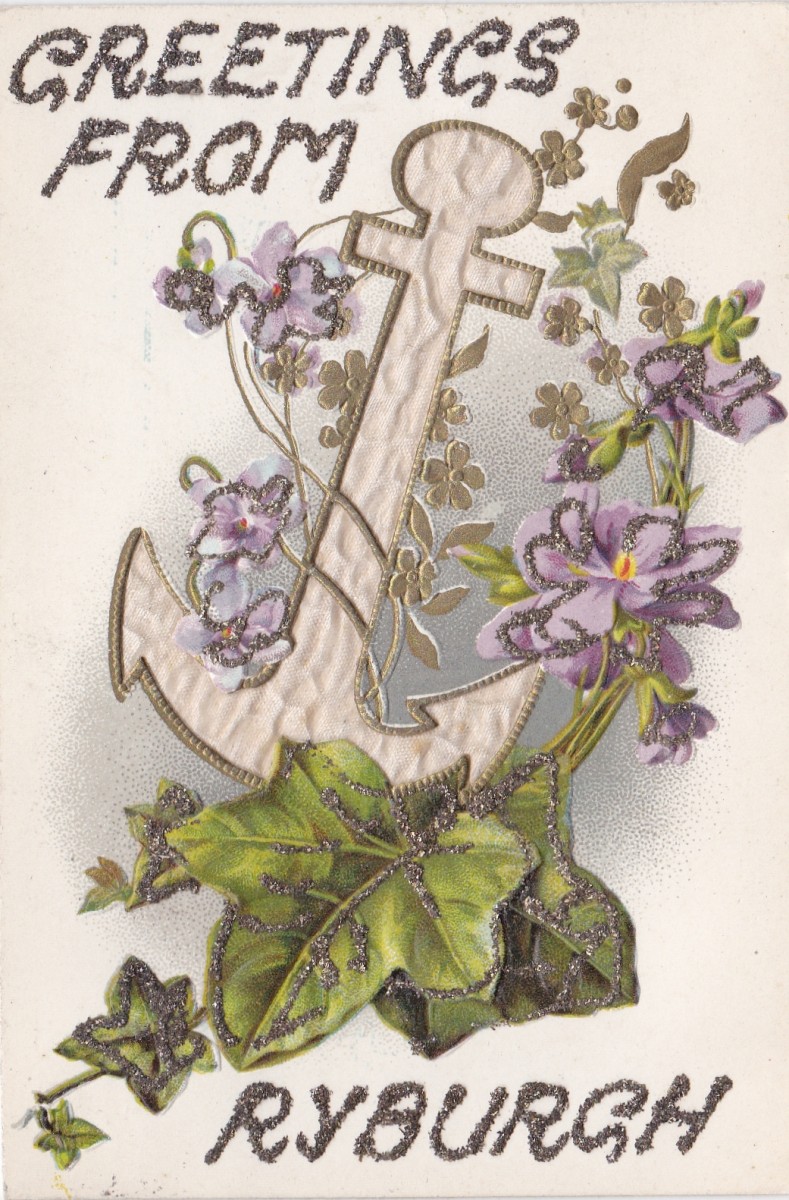 90.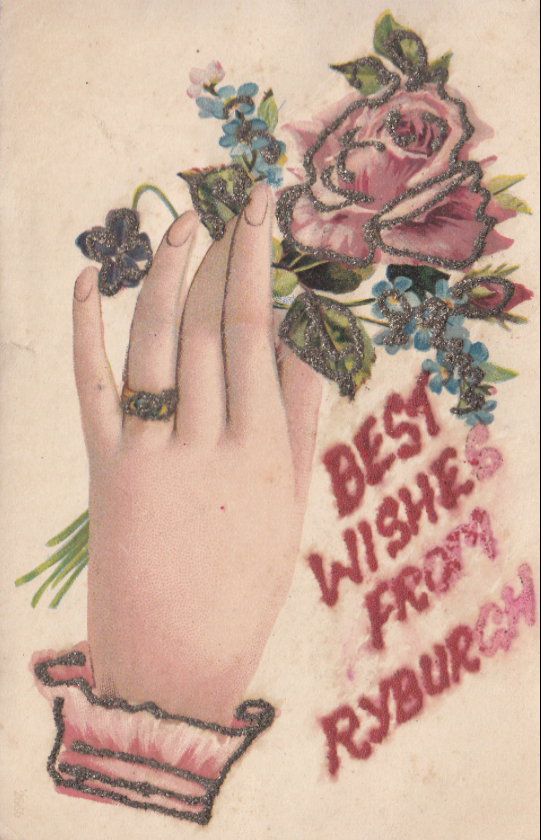 91.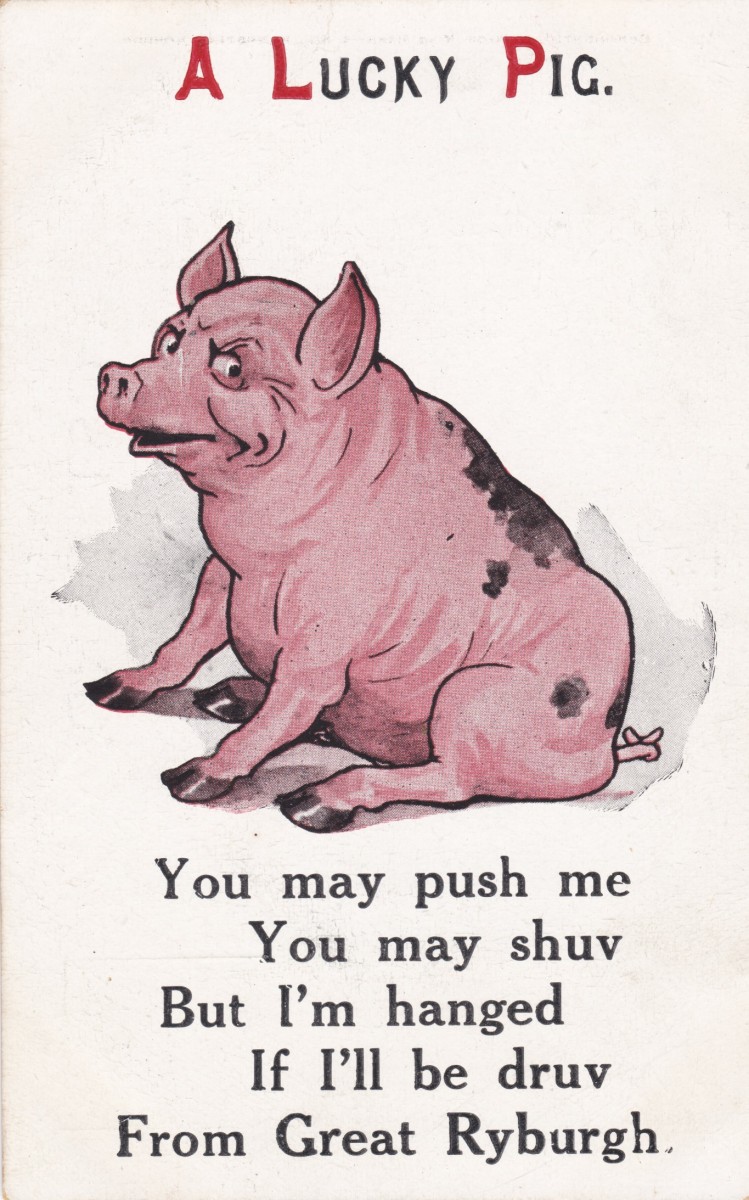 92.
Sent to Mrs Allen from Mrs Barker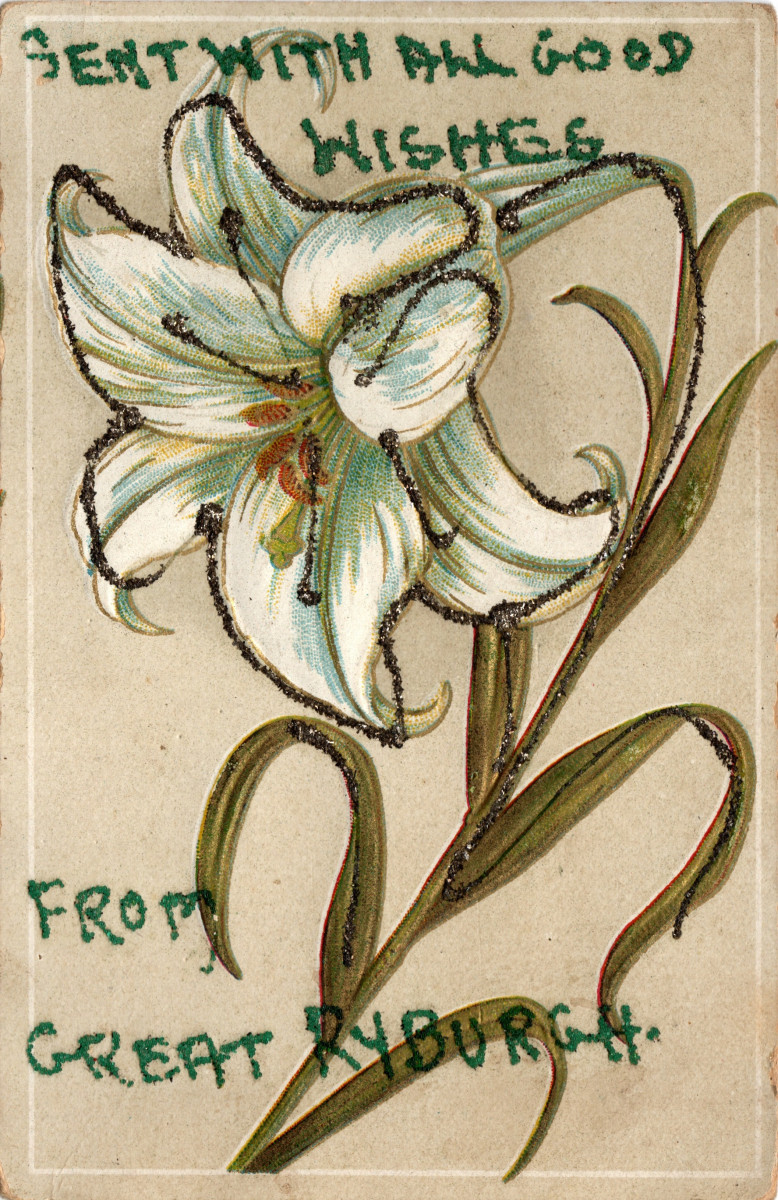 93.
Sent to Mrs Steward from her grandson Johnny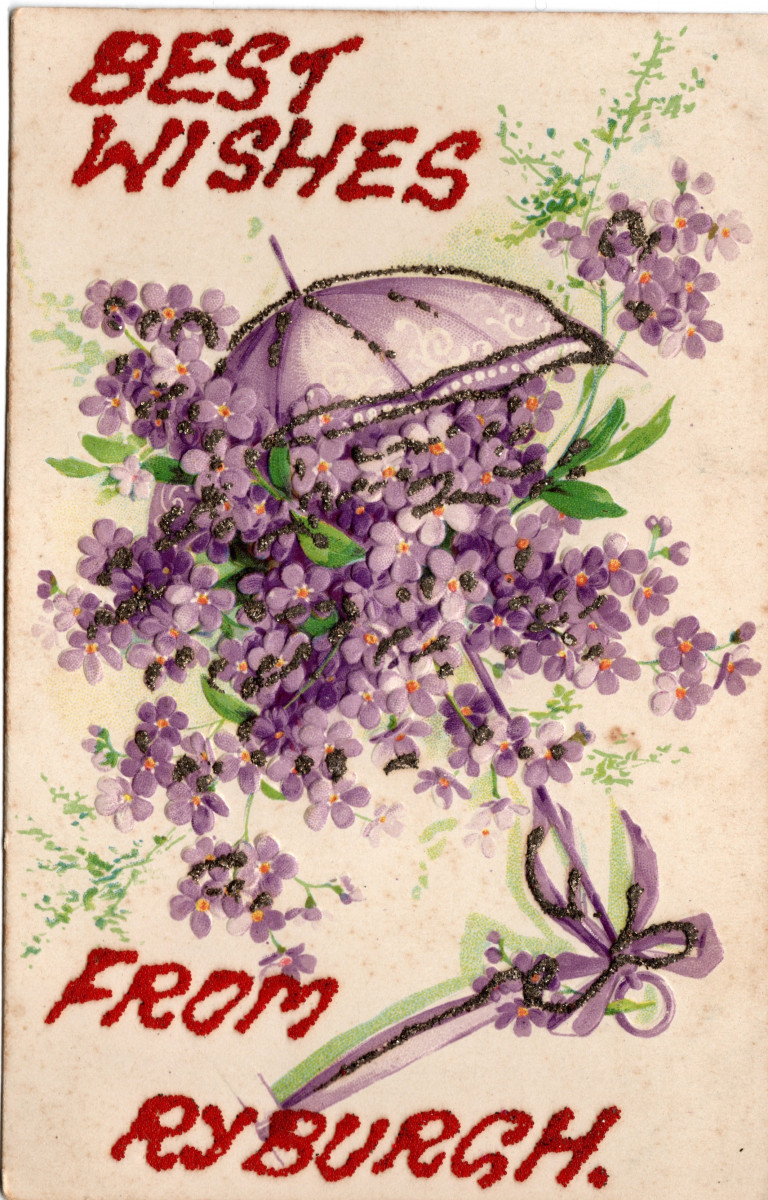 94.
Greetings from Sallie Slegg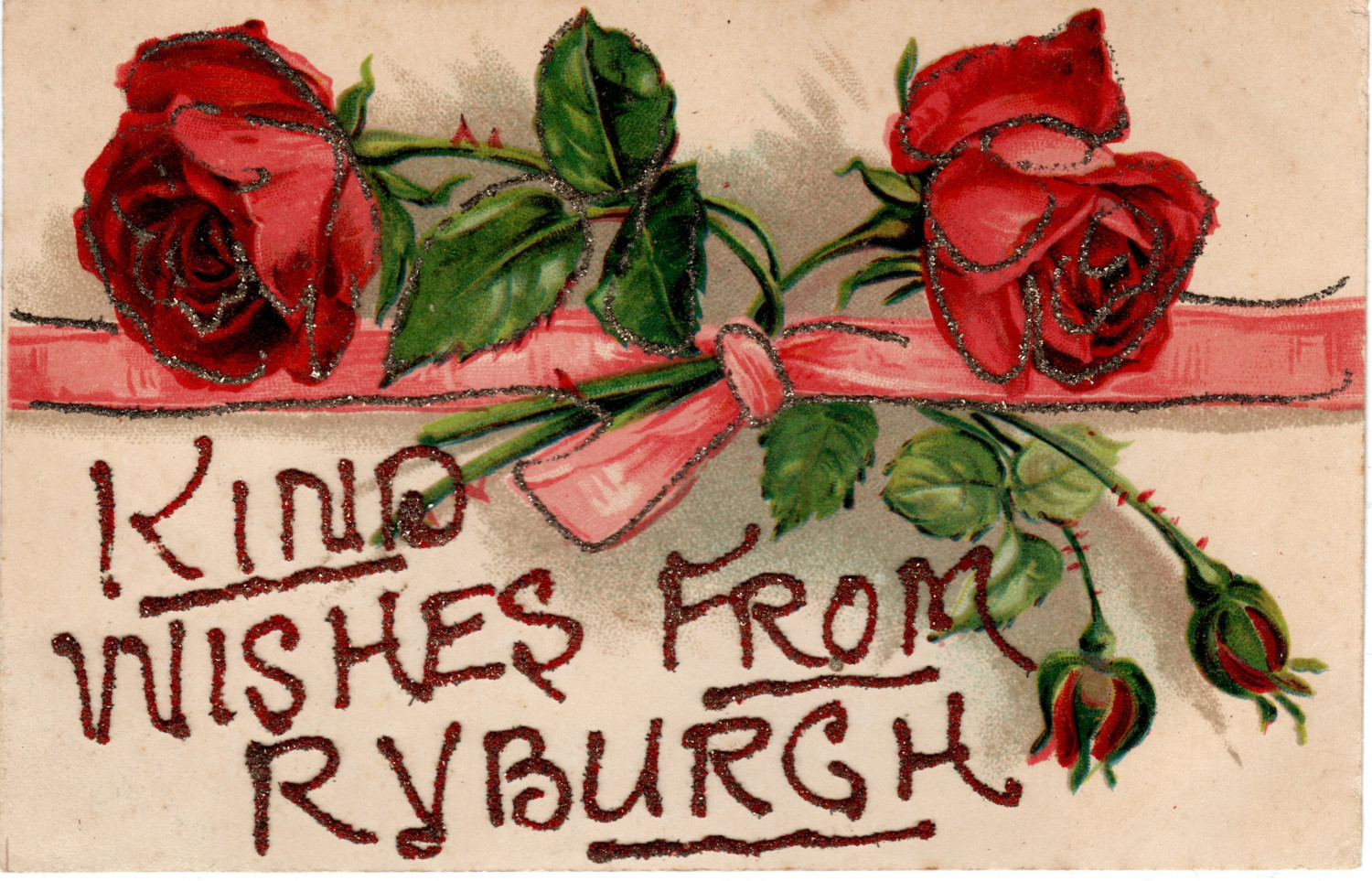 95.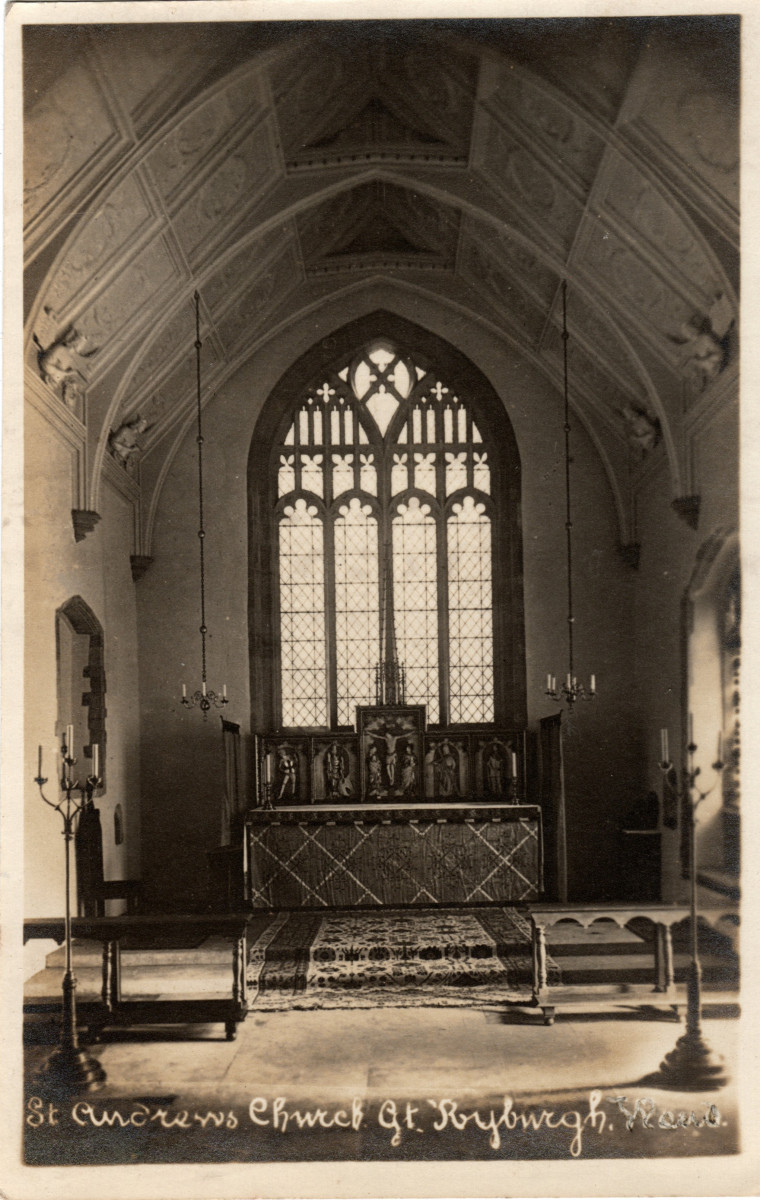 96.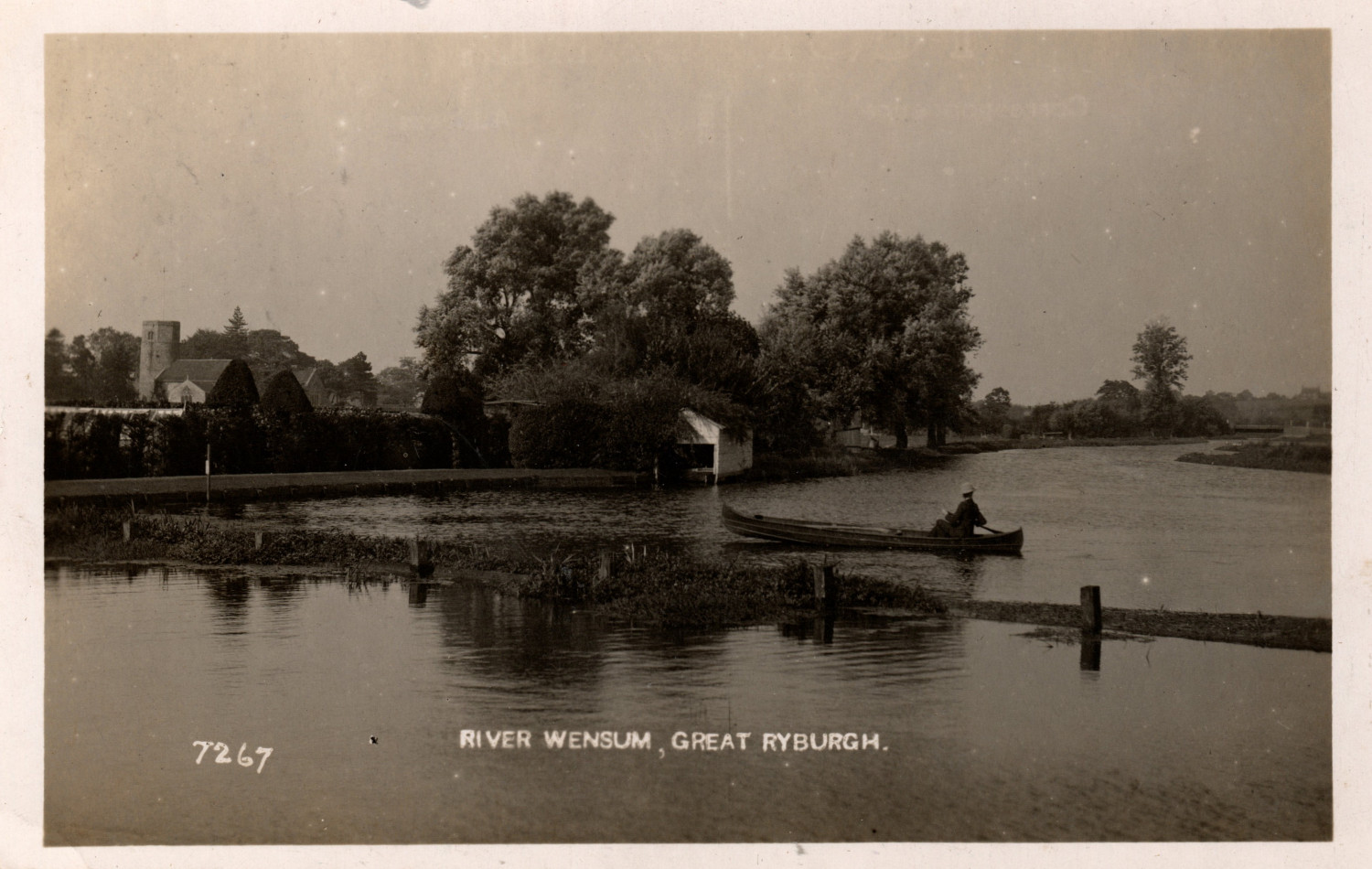 97.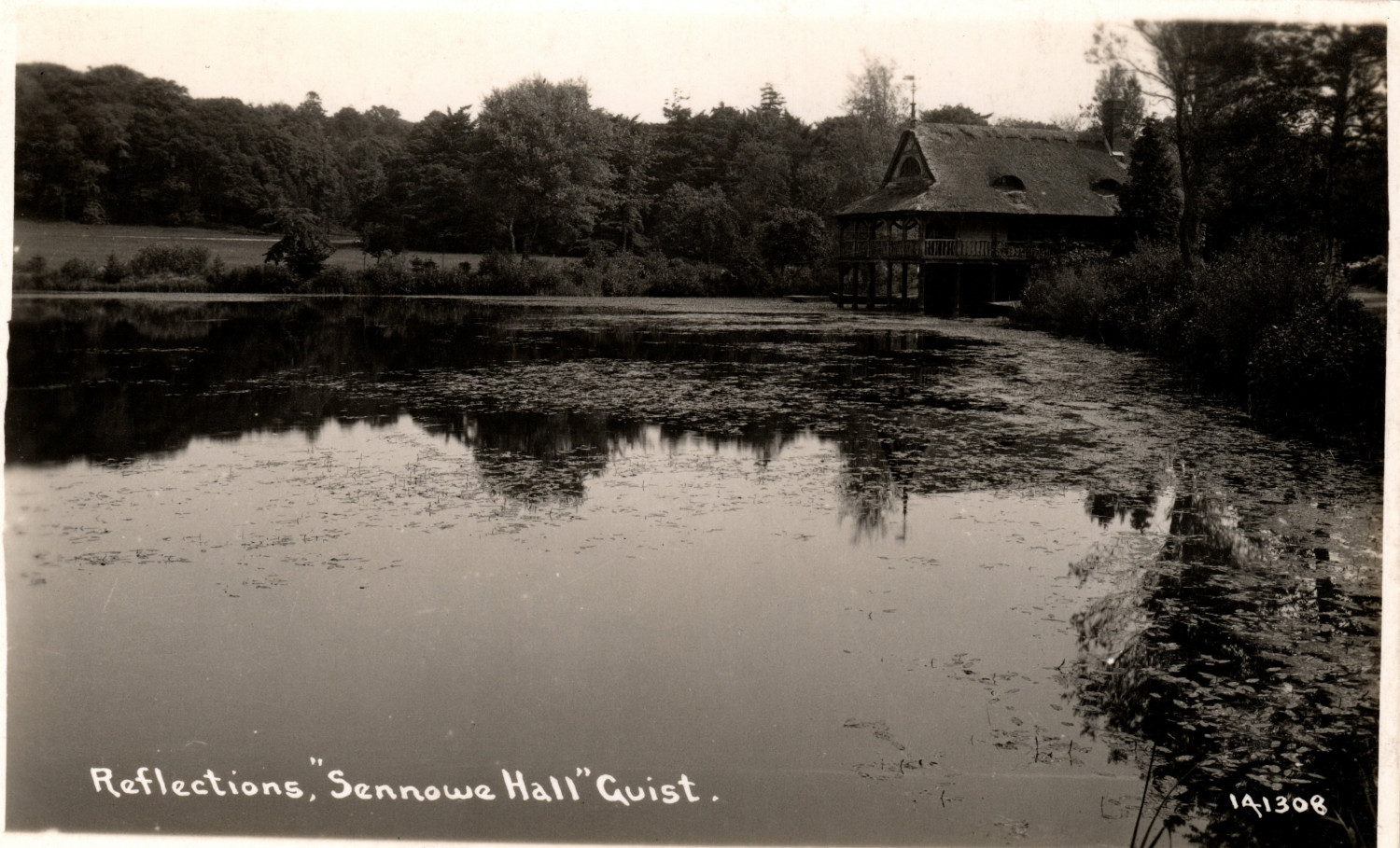 98.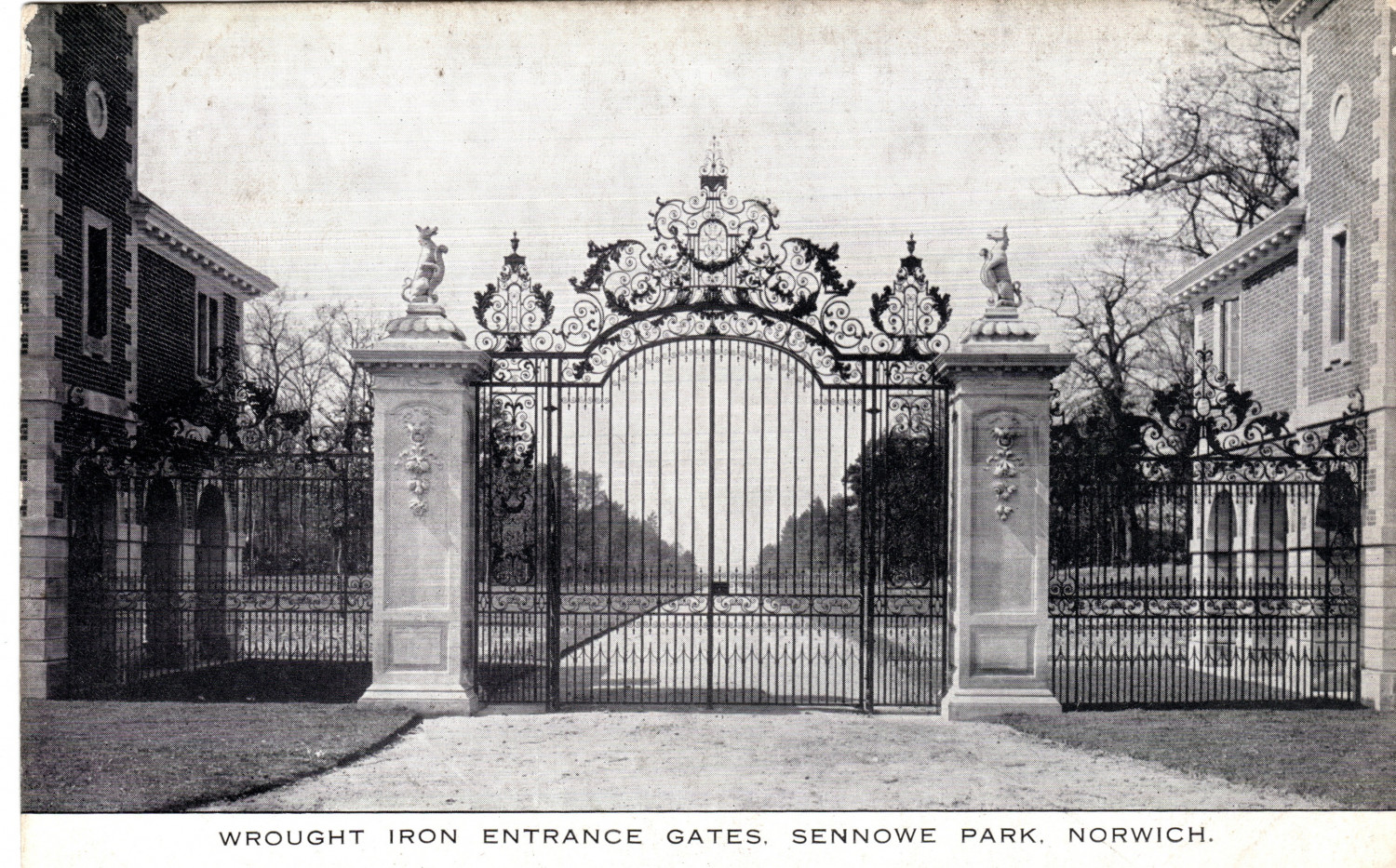 99.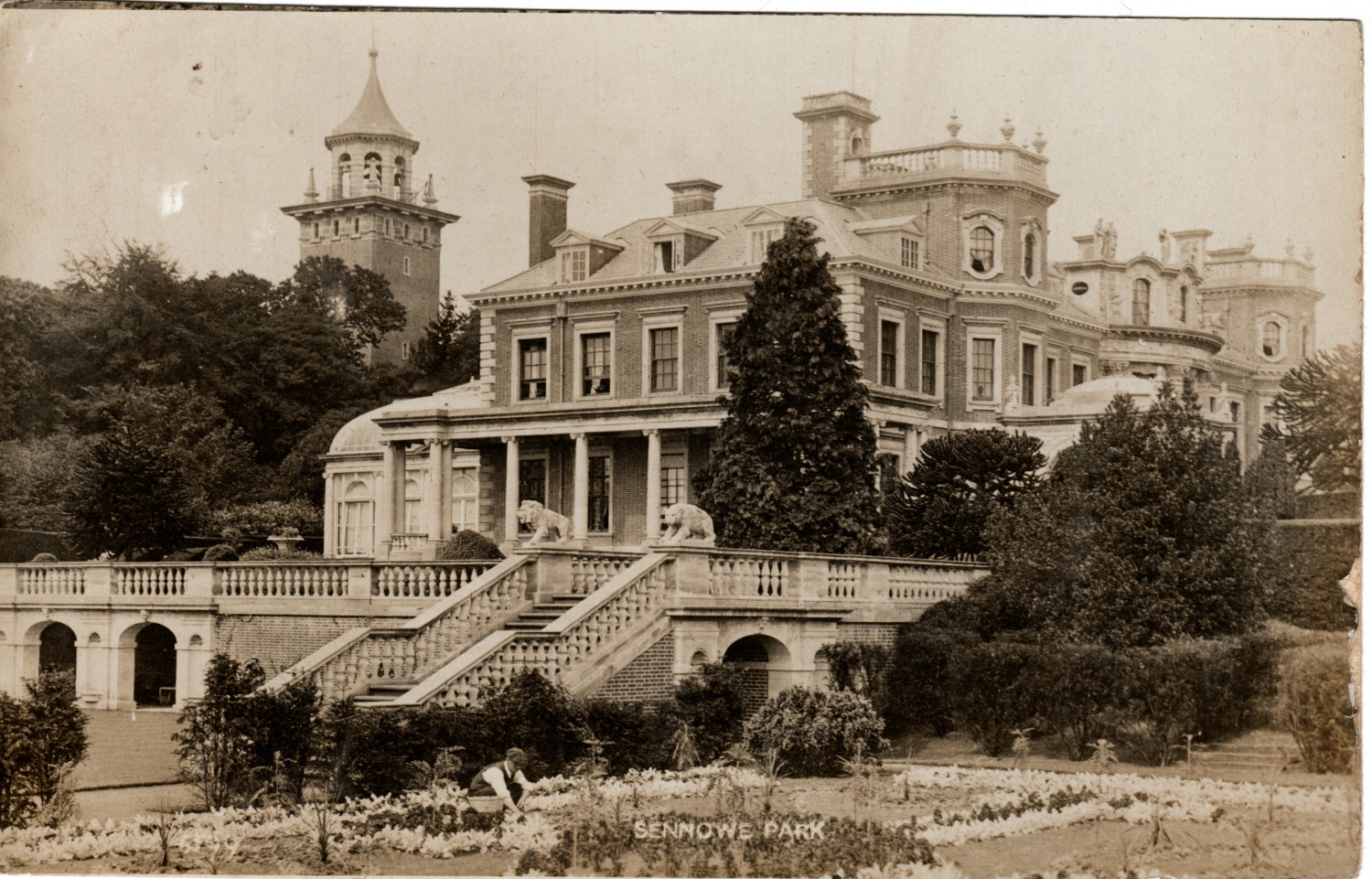 100.
The tinted version from Stark's of No 35
101.
The tinted version from Stark's of No 47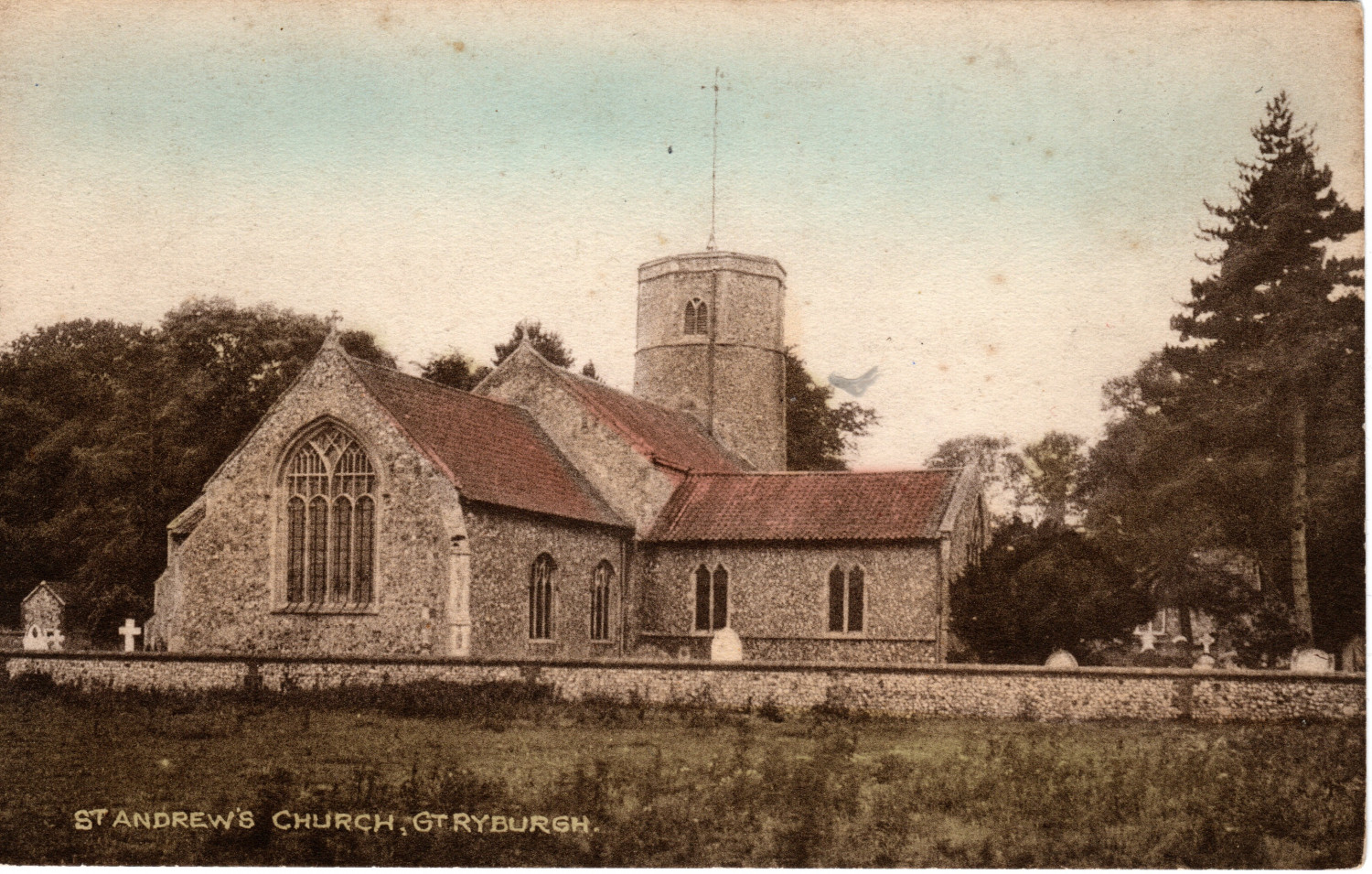 102.
From the 1960's.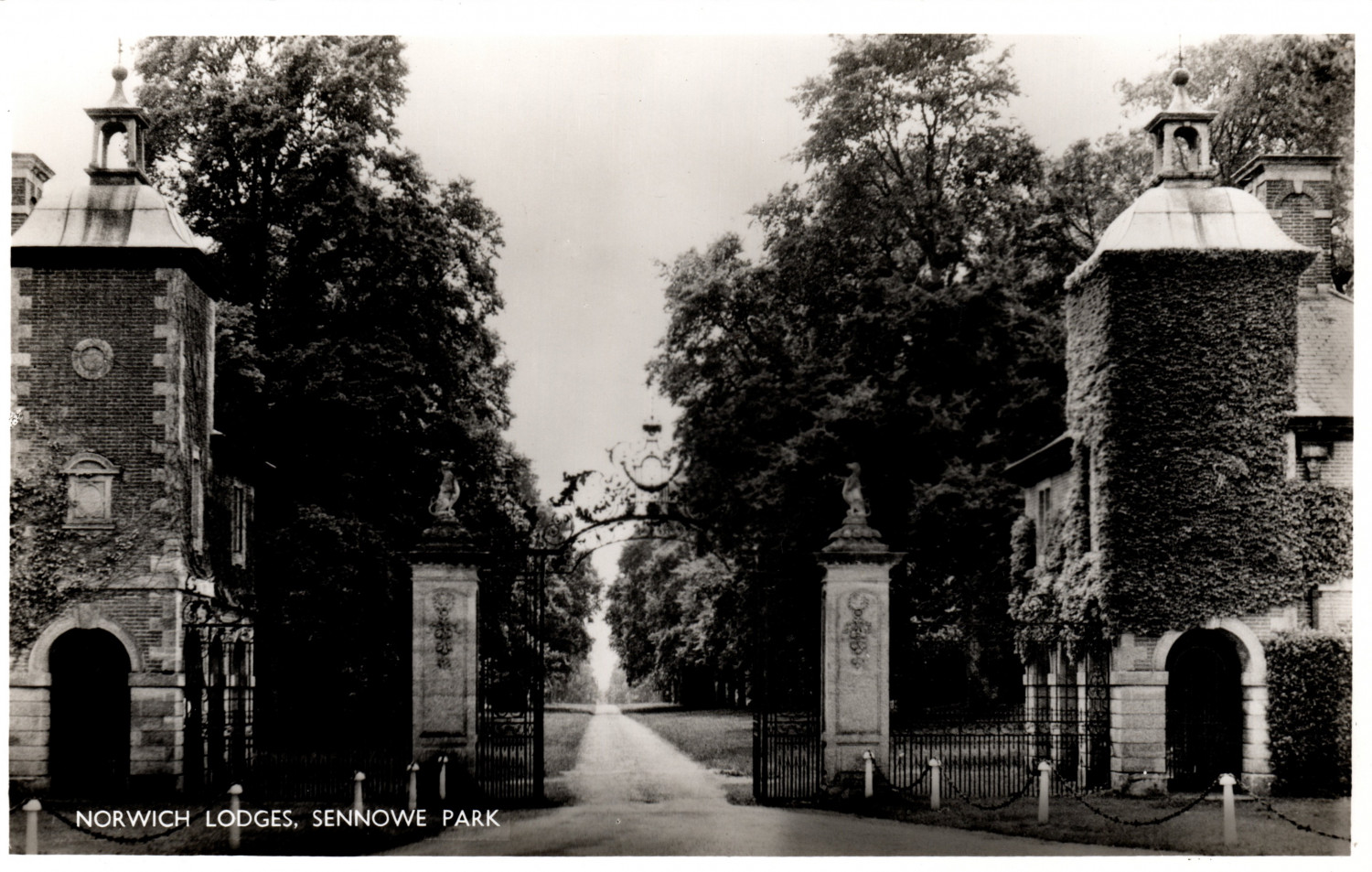 103.
From the 1960's.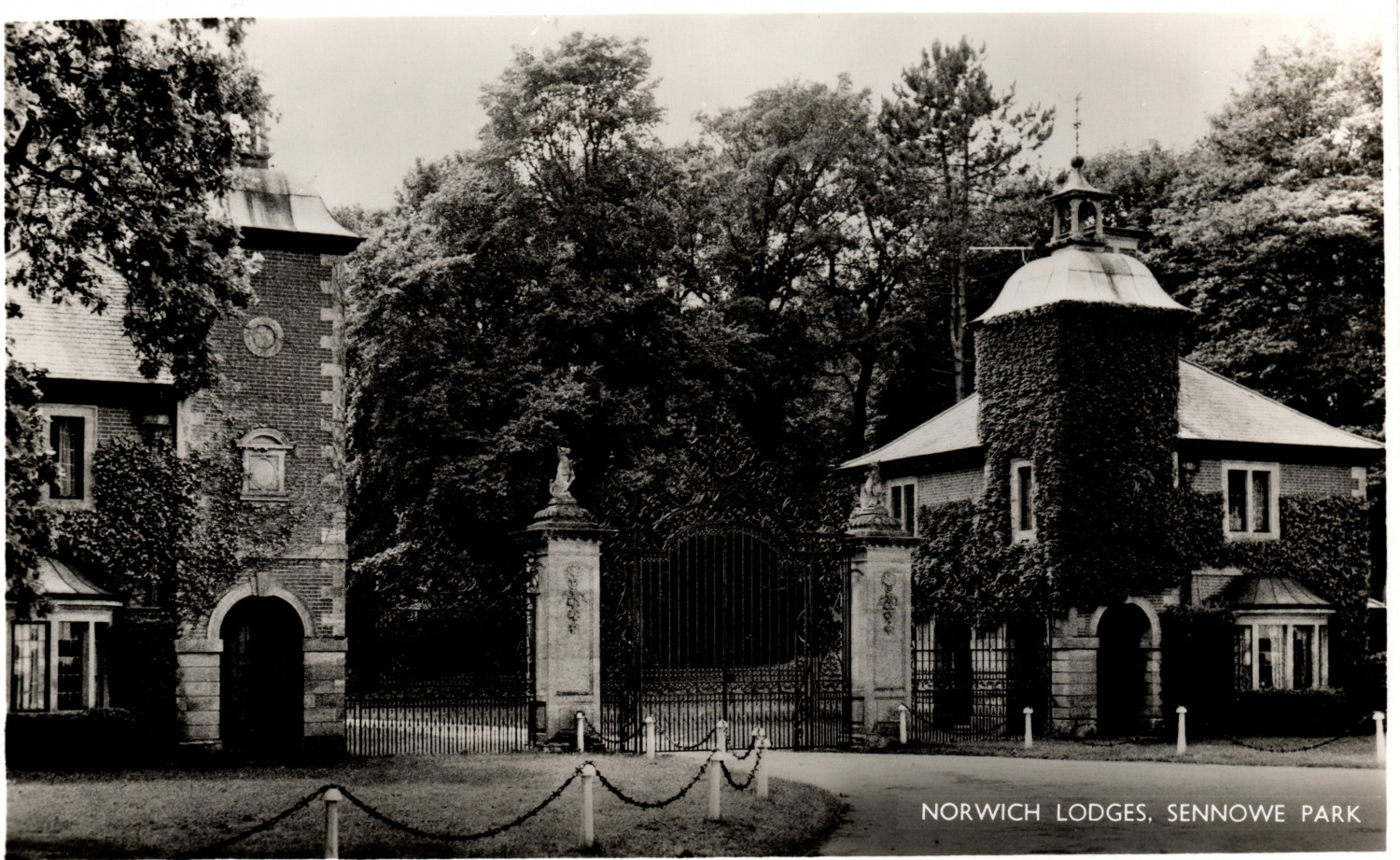 104
A tinted version from Stark's publication
copyright Picture Norfolk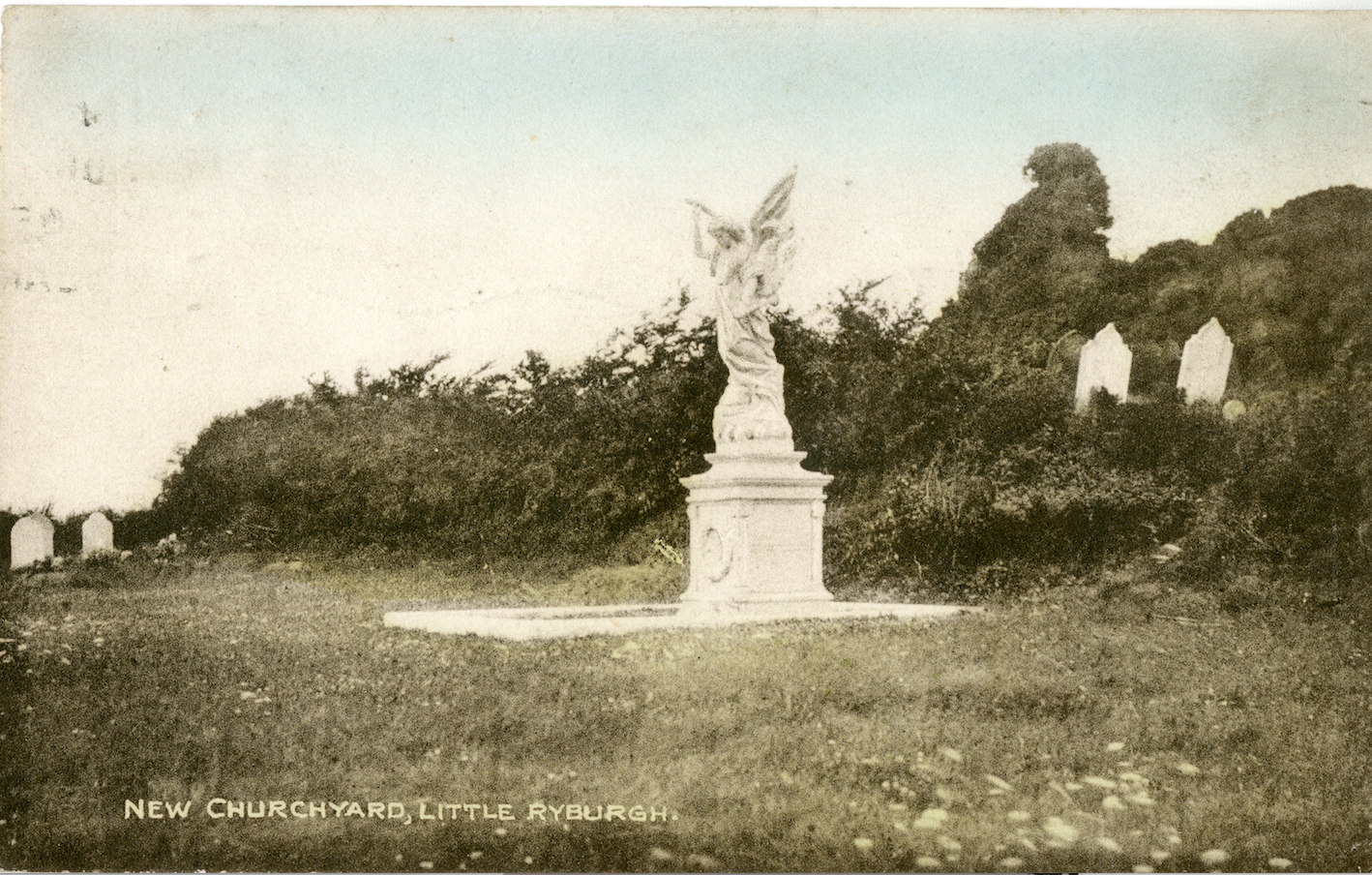 105
The Mill Pool posted 1910
In the message, the sender Eve says: "this is part of one of our gardens!"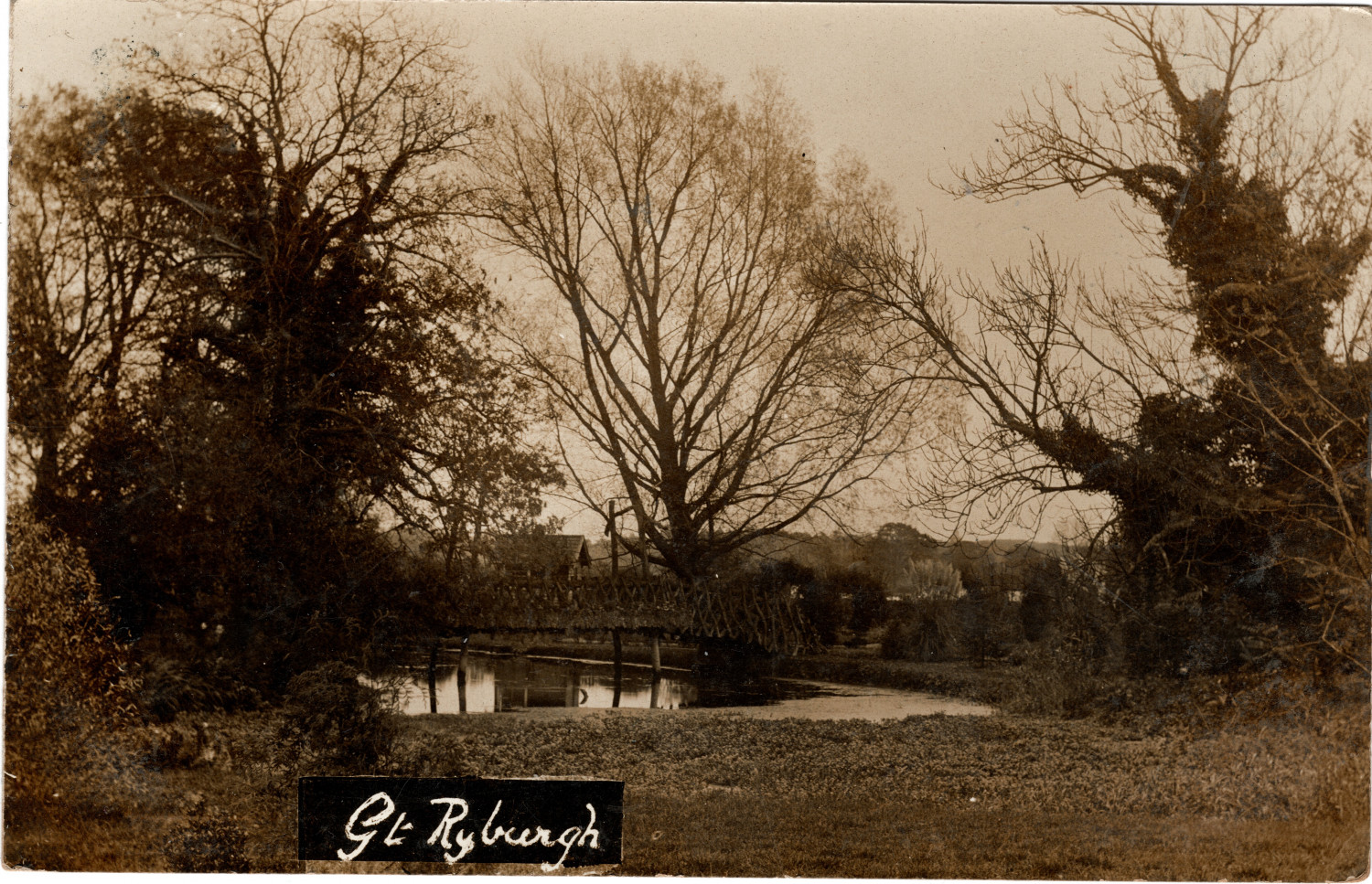 106.
unposted c1905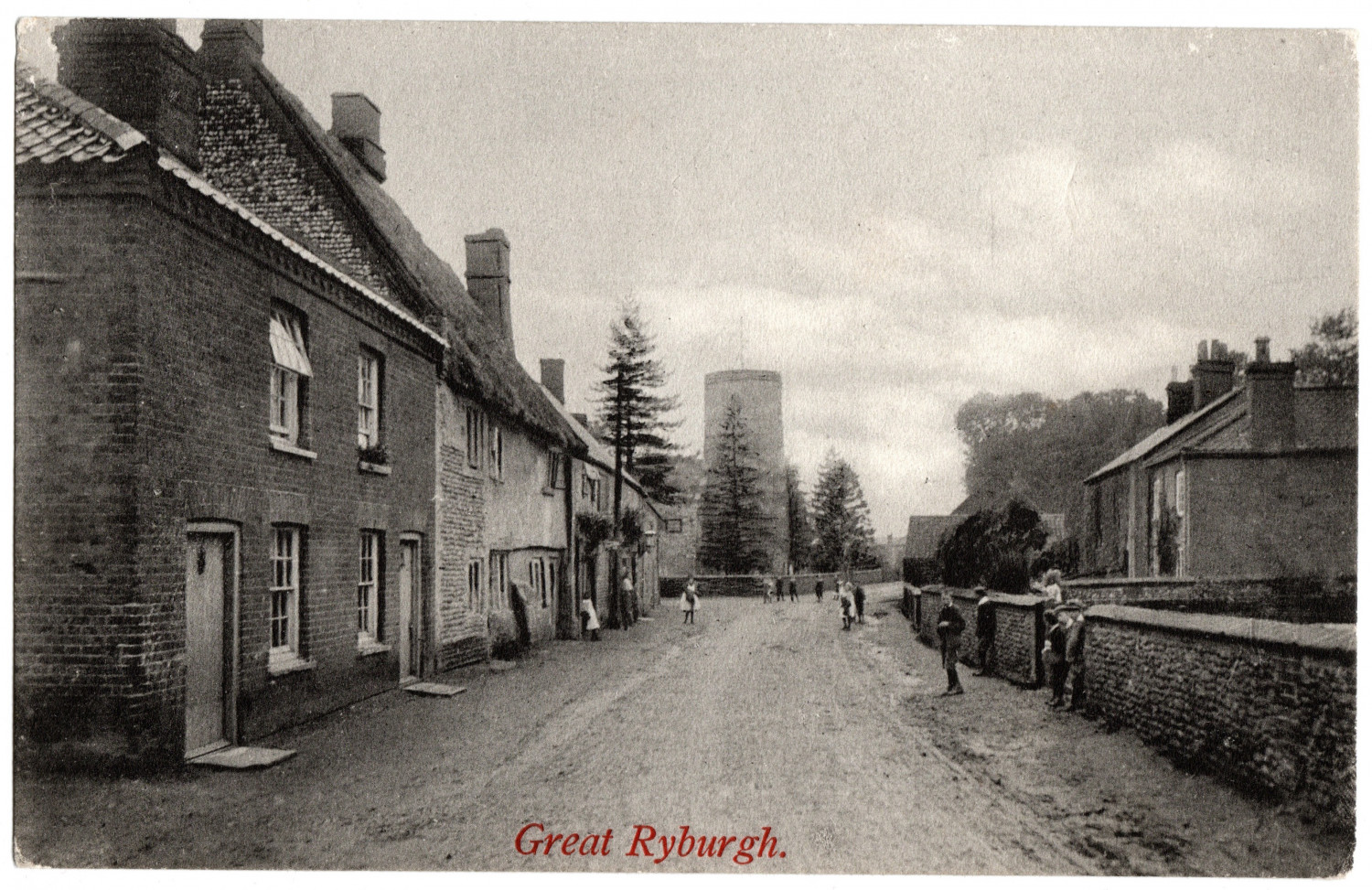 107.
The plain version of 104 posted in 1936